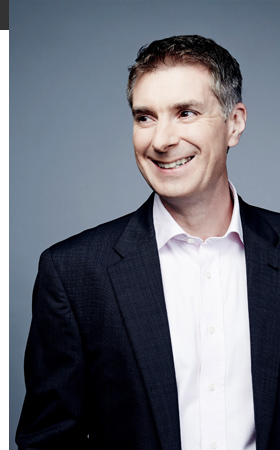 Don Riddell
Don Riddell is an anchor and correspondent for 'World Sport', hosting the show from CNN's world headquarters in Atlanta.
He is one of the network's most versatile anchors, having also presented the news programs 'World News' and 'CNN Today' as well as the long-running feature show 'Living Golf'.
Since joining CNN in 2002 he has traveled extensively; filing stories from dozens of different countries and interviewing many of the world's top sports names including Tiger Woods, Roger Federer and Michael Schumacher. He covered Spain's 2010 World Cup victory from Madrid and has broadcast live from the Ryder Cup, the Open Championship, the Rugby World Cup, the Tour de France, the Abu Dhabi Grand Prix and five consecutive Champions League finals.
He is currently leading the network's motorsport coverage and is one of the few journalists to have interviewed the Ferrari chairman Luca di Montezemolo.
Riddell's news experience includes reporting from the 2010 Royal Wedding and the G20 summit in London. From the studio, he has covered the Haiti earthquake, the Mumbai terror attacks, the disputed Iranian election and the death of Michael Jackson. He has profiled a variety of personalities from astronauts to prime ministers, holocaust survivors and the world's tallest man.
In addition to his broadcast work, Riddell writes occasional columns for publications around the world. He is also a keen photographer and his pictures are often seen alongside his reports on CNN.com.
Prior to joining CNN, Riddell worked in British regional television; starting on 'Calendar News' with Yorkshire Television (YTV) in Leeds, and the London News Network (LNN), where he worked as a presenter and reporter for the 'London Tonight' program.
In 1998, Riddell was invited to meet the Queen at Buckingham Palace, having been identified as one of the nation's young achievers by the Independent Television Commission.
He has run both the London and New York Marathons.
Riddell has a Bachelors degree with honours in Public Media/Communication and Cultural Studies from Leeds University.
Follow Don on Twitter