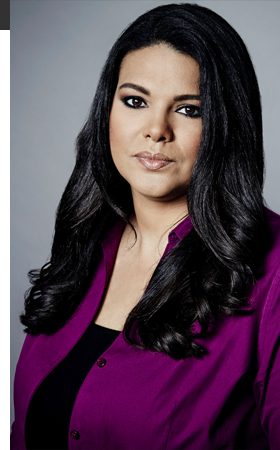 Sara Sidner
Sara Sidner is CNN's multiple award winning international correspondent, based in the network's Jerusalem bureau covering stories across the Middle East.
Sidner moved to Jerusalem in 2012 from CNN's New Delhi bureau where she was responsible for the network's coverage of India and South Asia. From Delhi she reported on a wide range of subjects, from terrorism to business to the social pressures India is facing in its drive to become a world power.
Sidner was part of the team that won a Peabody award for CNN's coverage of the Arab Spring. Her work in Libya reporting in the midst of rebel fighters during the fall of Tripoli has been recognized all over the world. In 2011 Sidner shared the Achievement of the Year Award from SKY WFTV Women in Film & Television in the United Kingdom for her war coverage in Libya.
While in South Asia, Sidner work exposing the horrors faced by child beggars in Bangladesh won her the Best Single News Story of the Year at the 2011 Asia Television Awards. In Mumbai she was live on the scene as terrorists took over the Taj Mahal Palace & Tower during the 2008 siege that lasted 60 hours and took dozens of lives. Her stories from South Asia also included a documentary on the 25 year war in Sri Lanka, several stints reporting in Afghanistan, coverage of President Barack Obama's first visit to India, and India's first mission to the moon. She has also traveled to Chile and Haiti to cover the aftermath of devastating earthquakes.
Follow Sara on Twitter