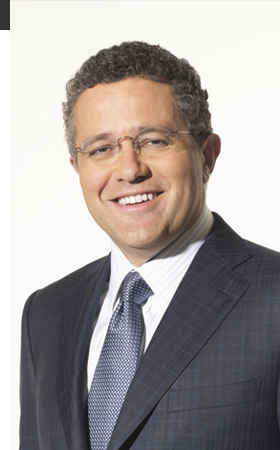 Jeffrey Toobin
Jeffrey Toobin is a senior legal analyst for CNN Worldwide. Based in the network's New York bureau, Toobin joined CNN in April 2002. He has covered all the major legal stories of the era, ranging from the nomination of four Supreme Court Justices to the trials of Michael Jackson and George Zimmerman.
Toobin joined CNN from ABC News, where, during his six-year tenure as a legal analyst, he provided also legal analysis on the nation's most provocative and high profile cases, including the O.J. Simpson civil trial and the Kenneth Starr investigation of the Clinton White House. Toobin received a 2001 Emmy Award for his coverage of the Elian Gonzales custody saga.
Toobin is a staff writer at The New Yorker and has been covering legal affairs for the magazine since 1993. He has interviewed President Obama about his judicial selections and written articles on such subjects Attorneys General Eric Holder and John Ashcroft, the 2001 dispute over Florida's votes for president, the Paula Jones sexual harassment case, Supreme Court Justice Clarence Thomas and the trial of Timothy McVeigh. His article, An Incendiary Defense, published in the July 25, 1994, issue of the magazine, broke the news that the O.J. Simpson defense team planned to accuse Mark Fuhrman of planting evidence and to play "the race card."
His most recent book, The Oath: The Obama White House and the Supreme Court," was a New York Times best-seller, as was his previous book, The Nine: Inside the Secret World of the Supreme Court, which received the 2008 J. Anthony Lukas Prize for Nonfiction from the Columbia Graduate School of Journalism and the Nieman Foundation for Journalism at Harvard University. He is also the author of the previous best-sellers, Too Close to Call: the Thirty-Six Day Battle to Decide the 2000 Election; A Vast Conspiracy: the Real Story of the Sex Scandal that Nearly Brought Down a President; and The Run of His Life: The People v. O.J. Simpson.
Previously, Toobin served as an assistant U.S. attorney in Brooklyn. He also served as an associate counsel in the Office of Independent Counsel Lawrence E. Walsh, an experience that provided the basis for his first book, Opening Arguments: A Young Lawyer's First Case—United States v. Oliver North.
Toobin earned his bachelor's degree from Harvard College and graduated magna cum laude from Harvard Law School where he was an editor of the Harvard Law Review.