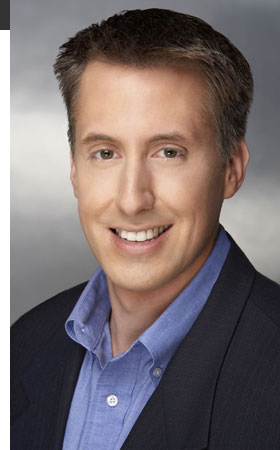 Bob Van Dillen
Bob Van Dillen is a meteorologist for HLN "Morning Express with Robin Meade." Based in CNN's world headquarters in Atlanta, Van Dillen joined the network in September 2002.
Before joining CNN, Van Dillen was with the NBC affiliate WCNC in Charlotte, N.C., where he was a weekend meteorologist. Before this position, he was the morning meteorologist with CBS affiliate WTVH in Syracuse, N.Y., where he had also served as the weekend meteorologist. Previously, Van Dillen worked for ABC affiliate WUTR in Utica, N.Y., where he served as chief meteorologist. He began his career in Long Island, N.Y., as a forecaster for the Metro Weather Service.
Van Dillen was awarded the American Meteorological Society (AMS) Seal of Approval in March 1997. He also is a full member of the AMS.
Van Dillen earned a bachelor of science degree in meteorology from Millersville University in Pennsylvania.