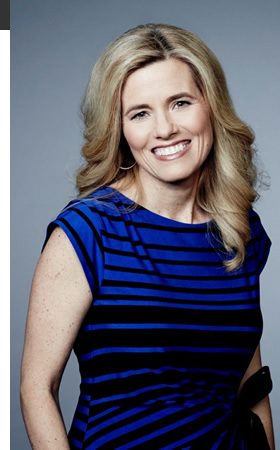 Kelly Wallace
Kelly Wallace is a digital correspondent and editor-at-large for CNN Digital, focusing on family, career and work/life balance. An award-winning digital journalist and television correspondent, Wallace writes in-depth articles and socially sourced stories and does original web video packages for CNN.com's Living section and CNN Parents. In addition, she appears regularly on both CNN and HLN TV. She is based in CNN's New York bureau.
Wallace came to CNN from iVillage, where she served as chief correspondent and executive director of digital video. While there, she made headlines for scoring exclusive interviews with First Lady Michelle Obama, Health and Human Services Secretary Kathleen Sebelius, Alicia Keys, Jill Biden, Dr. Oz and other newsmakers. She also appeared regularly on TODAY and MSNBC.
In 2012, Wallace received a Gracie Award for Outstanding Reporter/Correspondent.
Before iVillage, Wallace worked at CBS News as a general assignment reporter, where she covered stories for the CBS Evening News with Katie Couric and The Early Show.
Wallace began her CNN career as an associate producer and then became a CNN TV correspondent covering a wide range of beats for the network, including the White House, the Mideast and John Kerry's 2004 presidential campaign.
She graduated magna cum laude from the Wharton School at the University of Pennsylvania with a bachelor of sciences degree in economics.