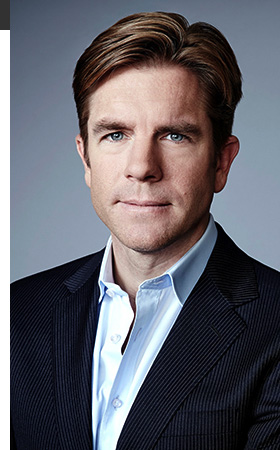 Ivan Watson
Ivan Watson is CNN's correspondent based in Istanbul, Turkey. He rejoined CNN in 2009 from NPR and has since reported extensively on major stories from around the Middle East and Central Asia.
Watson most recently reported from Northern Syria in early 2012. Watson was a member of CNN's Peabody Award-winning team of reporters covering the Arab Spring, starting with the February 2011 protests in Cairo which toppled Egyptian strongman Hosni Mubarak. During this time he interviewed Egyptian Google executive Wael Ghonim about the importance of social media in communicating the Arab Spring and witnessed the famous "Battle of the Camel" in Tahrir Square.
In August 2011 Watson spent a month reporting from the Libyan capital under strict government controls prior to the fall of Colonel Gadhafi.
He was also one of the first CNN reporters on the ground to witness the devastation following the earthquake in Haiti, a story he returned to 12 months later in January 2011. Watson was part of the CNN team that won two Emmy Awards for its aggressive coverage of the earthquake's destruction of Port-au-Prince.
In August 2010, CNN's World's Untold Stories aired a documentary reported by Watson and Istanbul cameraman Joe Duran, which documented the Greek Orthodox Patriarch of Constantinople's efforts to protect Istanbul's dwindling Greek community from disappearing altogether.
CNN first hired Watson in the late 1990s as a Moscow-based producer. He covered the Russian War in Chechnya and the sinking of the Kursk submarine in the Arctic, among other stories.
During his time with NPR, Watson was the West Africa correspondent, based in Lagos, Nigeria but also reporting from Sierra Leone, Liberia, Guinea and Mauritania. Following the 9/11 terrorist attacks, Watson travelled to Northern Afghanistan where he witnessed the defeat of the Taliban, the fall of Kabul and returned year after year to cover the turbulent reconstruction effort in the war-torn Hindu Kush.
During the US invasion of Iraq, Watson covered the conflict's northern front. He travelled south towards Baghdad with Kurdish militias following the overthrow of Saddam Hussein, before documenting the first years of the troubled US occupation from Baghdad. He also covered the surprise victory of Mahmoud Ahmadinejad in Iran's 2005 presidential election. Watson reported extensively from South Lebanon during the 2006 conflict between Israel and Hezbollah.
Throughout his career, Watson has sought to share his affection for countries in the region with audiences, by reporting on the quirks and cultural treasures of societies that rarely grab headlines. Topics range from profiling a millionaire doctor who used hypnosis and shamanistic traditions to treat heroin addicts in the mountains of Kyrgyzstan, to frolicking with Turkey's enormous and treasured Kangal sheepdogs in the highlands of Anatolia.
Watson attended Brown University, where he earned a BA in International Relations and speaks fluent Russian and French.
Follow Ivan on Twitter @IvanCNN