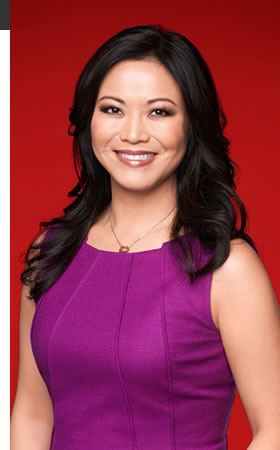 Patricia Wu
Patricia Wu is an Emmy-Award winning journalist and co-anchor of CNN's weekday morning news program 'CNN Newsroom, Live from Hong Kong'.
Since moving to Hong Kong in 2012, Wu has reported on numerous key regional events including the APEC Summit. Wu has interviewed newsmakers and business leaders including Singapore's Prime Minister Lee Hsien Loong, GE Vice Chairman John Rice, and Ford CEO Alan Mulally.
Prior to moving to Hong Kong, Wu was a correspondent for CNN in New York, reporting from the New York Stock Exchange and the Nasdaq.
Wu has reported for several television networks in the United States including HLN and Bloomberg TV, and has covered numerous national and international events including the global financial crisis, the 2004 Presidential Election, and the devastating tsunami in Thailand that same year. In 2007, she broke the story of the then candidate Barack Obama receiving Secret Service protection, the earliest that a candidate has ever been put under Secret Service protection.
Wu is a big believer in giving back to her community and has worked with a number of organizations including the Holy Apostle Soup Kitchen, New York Cares and the Humane Society of New York.
She is a graduate of Columbia University's Graduate School of Journalism.
Follow Wu on Twitter: