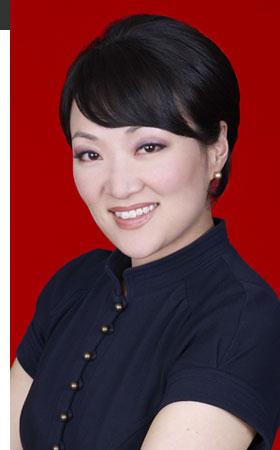 Eunice Yoon
Eunice Yoon is CNN's Beijing-based Correspondent, responsible for the network's news coverage of China alongside Senior International Correspondent Stan Grant and Beijing Bureau Chief Jaime FlorCruz.
Yoon's role in Beijing allows her to document the world's most populous nation as it continues to grow in influence across the global economic and geopolitical landscape. From domestic policy to foreign affairs, technology to tradition, she reveals the remarkable dynamics and human stories driving more than 1.3 billion people. Since arriving to Beijing, Yoon has investigated the wave of protests triggered by grassroots discontent, the government crackdown on activists in the wake of the Arab Spring, the impact of the nation's worst drought in half a century, and the complicated relationship between China and neighbor North Korea.
She has interviewed numerous newsmakers as well as ordinary Chinese citizens, including victims of the property boom forced to live in underground shelters and a father reunited with his kidnapped son thanks to an online movement to find lost children. She also tracks consumer trends such as how Chinese are forming organic food buying clubs in the wake of several food safety scandals.
Yoon brings award-winning experience working in China and across Asia to CNN's Beijing bureau. She was formerly the network's Asia Business Editor based in Hong Kong where she focused particularly on the rapid economic development of the region and the impact of the global financial crisis. Yoon has worked extensively as a correspondent and reported on major news events. Most notably, she was one of the first journalists to reach the Sichuan earthquake zone, undertaking perilous journeys to describe the efforts to rescue survivors.
She also reported on the run-up to the Beijing Olympics, Typhoon Parma as it battered the northern coast of the Philippines, and, from the Demilitarized Zone (DMZ) between North and South Korea, she investigated the lives of villagers and soldiers in one of the most heavily guarded places on earth. Her reports for CNN's coverage of the 2004 Indian Ocean tsunami ensured she was part of the team who won a prestigious DuPont Award.
Yoon has anchored and reported for several news organizations, including CNBC, Voice of America, the Canadian Broadcasting Corporation and YTN of South Korea. She holds a Bachelor of Arts degree with Honours in political science from Brown University in Rhode Island and graduated magna cum laude.
Follow Eunice Yoon on Twitter: @eyoonCNN.
June 2011