ITEMS PROHIBITED FROM AIRCRAFT CABINS

The following items are prohibited from airplane cabins and must be placed in, or transported as, checked baggage or risk confiscation. The federal order banning the items was part of an FAA directive governing airline and airport security measures.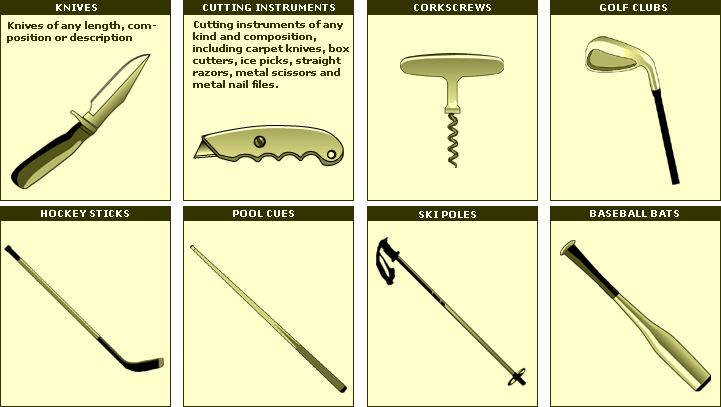 Source: Issued by the Federal Aviation Adminstration on October 8, 2001.