GAZA CITY (CNN) - Israeli aircraft attacked seven smuggling tunnels underneath the Gaza-Egypt border Wednesday in response to rocket attacks on southern Israel, the Israeli military said.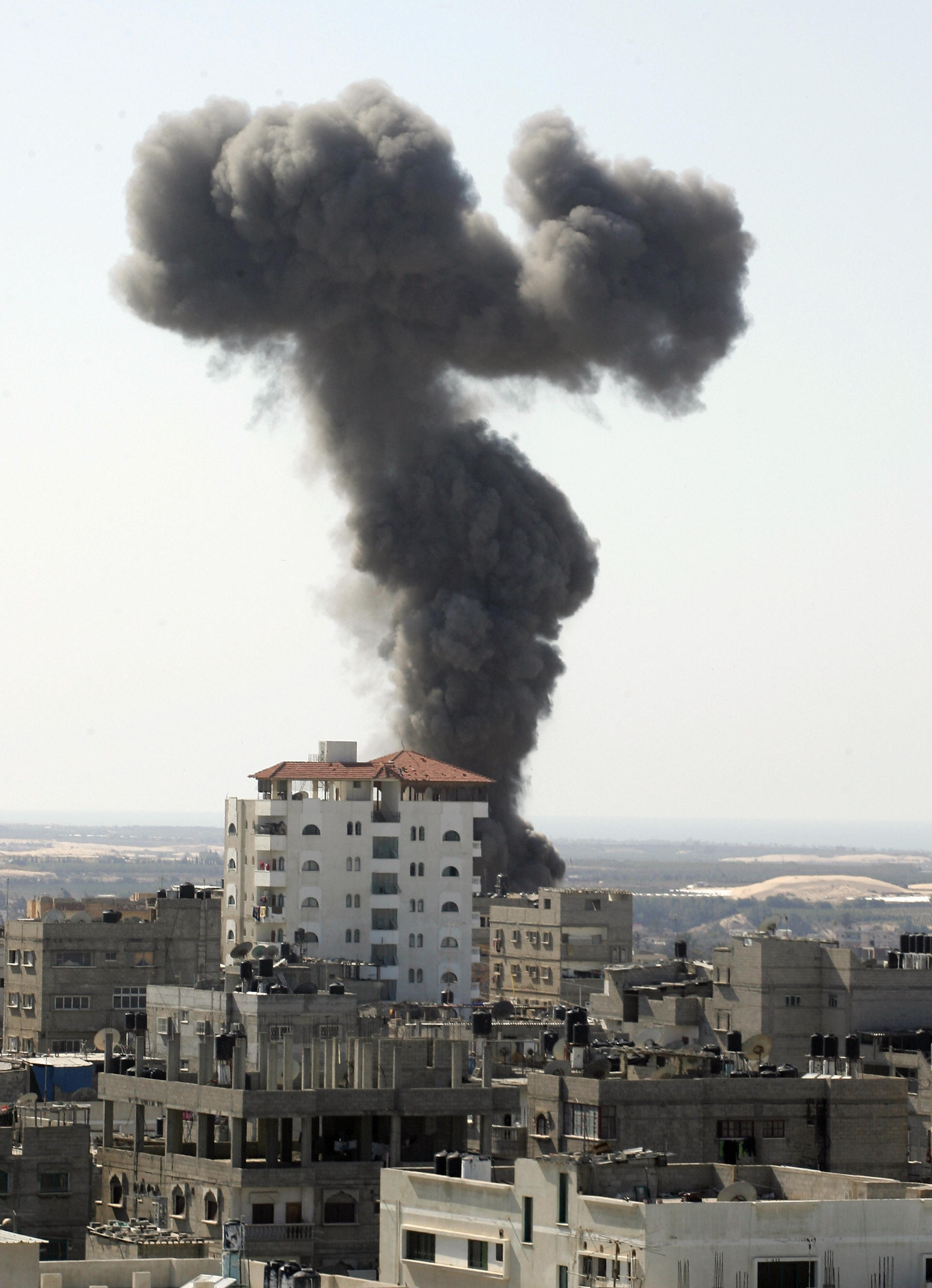 SAID KHATIB/AFP/Getty Images. Israeli warplanes launched two air strikes along the Gaza Strip's border with Egypt as delegates from three Palestinian factions were crossing at a nearby terminal, witnesses said.
There were no reported casualties in any of the attacks.
With the two rocket attacks on Wednesday, the Israeli military said more than 100 rockets, mortar shells and missiles have been fired at Israel by Palestinian militants in Gaza since Hamas leaders agreed to a cease-fire on January 18.
Israel also agreed to a cease-fire and pulled its troops out of Gaza in late January, ending a three-week military campaign that the Israel said was aimed at halting the rocket fire.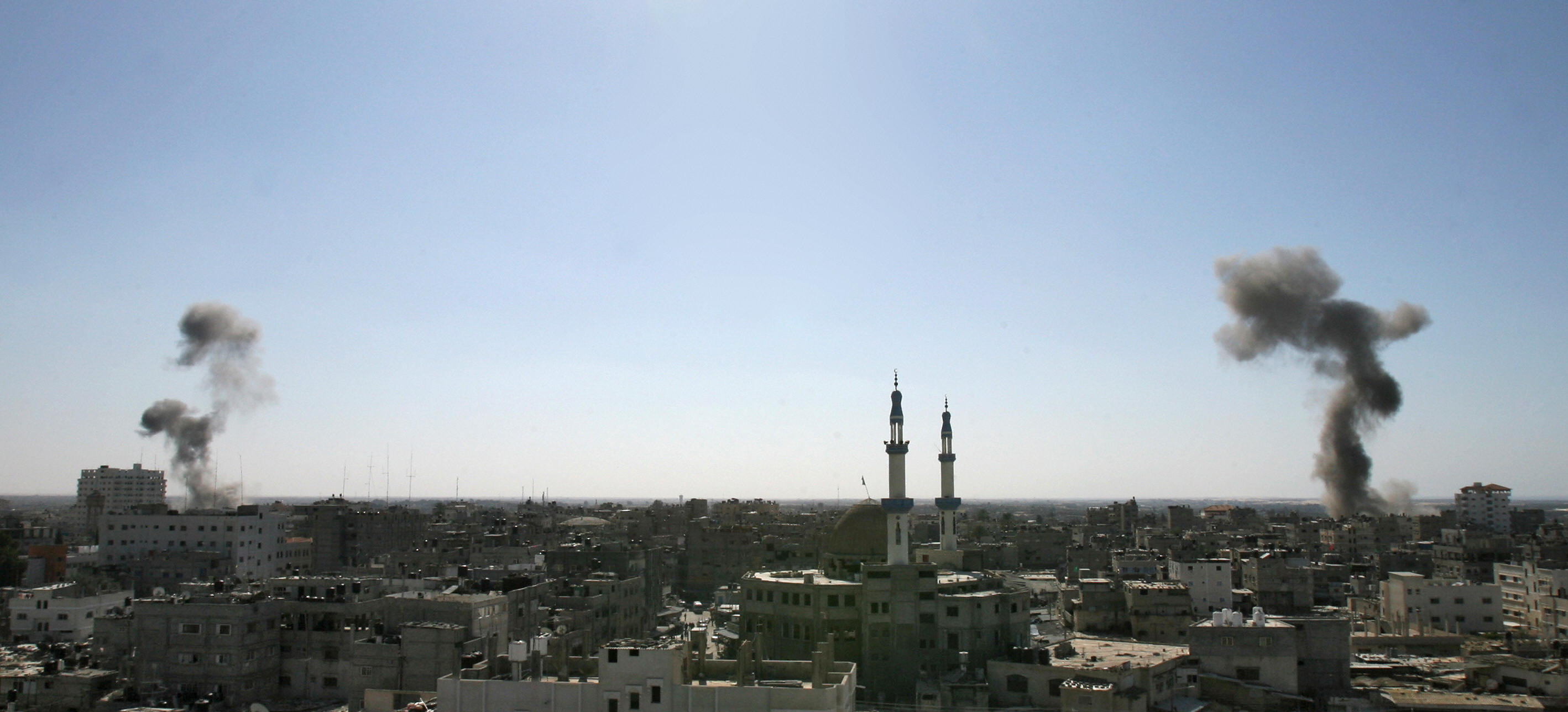 SAID KHATIB/AFP/Getty Images. Smoke rises after Israel air strikes over smuggling tunnels linking the southern Gaza to Egypt in the border Gaza Strip town of Rafah.
Israel routinely targets the tunnels under the Gaza-Egypt border which it says are being used by Gaza's Hamas leadership to smuggle weapons into the Palestinian territory.
But Palestinians say the tunnels are necessary to get basic food supplies that are not available in Gaza because of Israel's closure of its border crossings and seaports.
It is the latest tit-for-tat violence between Gaza militants and the Israeli military despite the cease-fires.
Egypt has been trying to broker a broader cease-fire agreement between Hamas and Israel.
Israel is demanding that Hamas release a kidnapped Israeli soldier before it fully reopens the border crossings with Gaza.
Hamas has rejected including the release of the soldier, Gilad Shalit, as part of a cease-fire negotiation with Israel.
Posted by: IME Producer
Filed under: Gaza •Israel