(CNN) - Palestinian rivals agreed Thursday to work toward ending their bitter fighting in an effort to form a unity government in Gaza and the West Bank.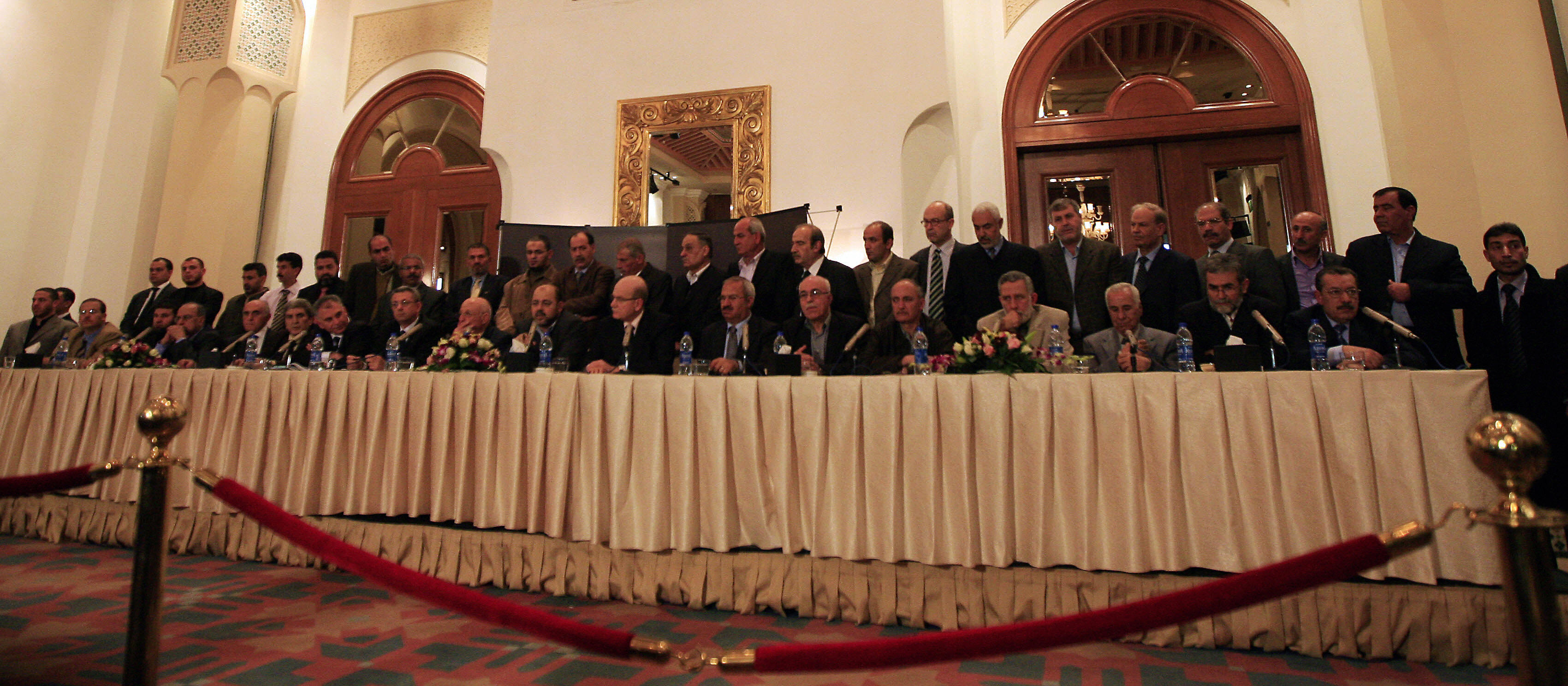 KHALED DESOUKI/AFP/Getty Images. Leaders of rival Palestinian factions discuss the results of reconciliation talks in Cairo, Egypt, on Thursday.
Among the measures reportedly reached in an Egyptian-brokered meeting in Cairo was an agreement between the two largest rival factions, Hamas and Fatah.
Hamas, which controls Gaza, said it would release Fatah prisoners it holds in Gaza. Fatah agreed to do the same with Hamas captives held in Fatah's West Bank base.
The participants also agreed to stop smear campaigns in the media, according to a statement released after the meeting.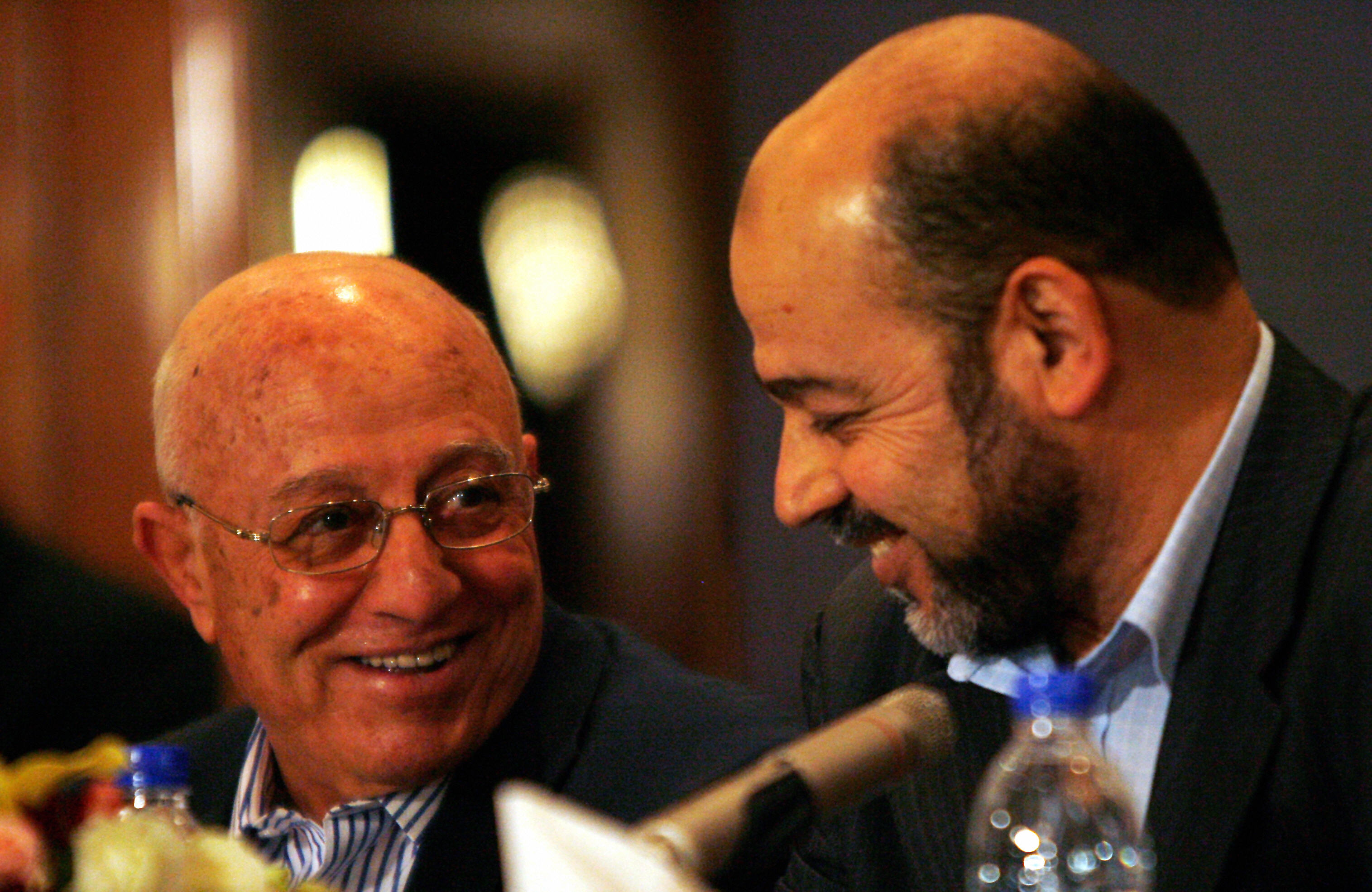 KHALED DESOUKI/AFP/Getty Images. Palestinain chief negotiator and Fatah member, Ahmed Qorei (L) speaks with Mussa Abu Marzuq (R), the exiled number two of the Islamist Hamas movement, during a joint press conference with leaders of rival Palestinian groups.
Representatives from other groups in the region also attended the meeting. Although the statement referred only to "all the Palestinian forces and factions," without naming them, Gaza's Ramattan news agency reported Fatah and Hamas were present.
The group agreed to form five committees to address the issue of prisoners, security and the formation of an election commission.
The statement said the committees would begin work March 10 and complete their work at the end of the month, by which time they hope a national unity government will be formed.
Several Western nations have expressed a reluctance to work with any government that includes Hamas, which the United States and Israel consider a terrorist outfit.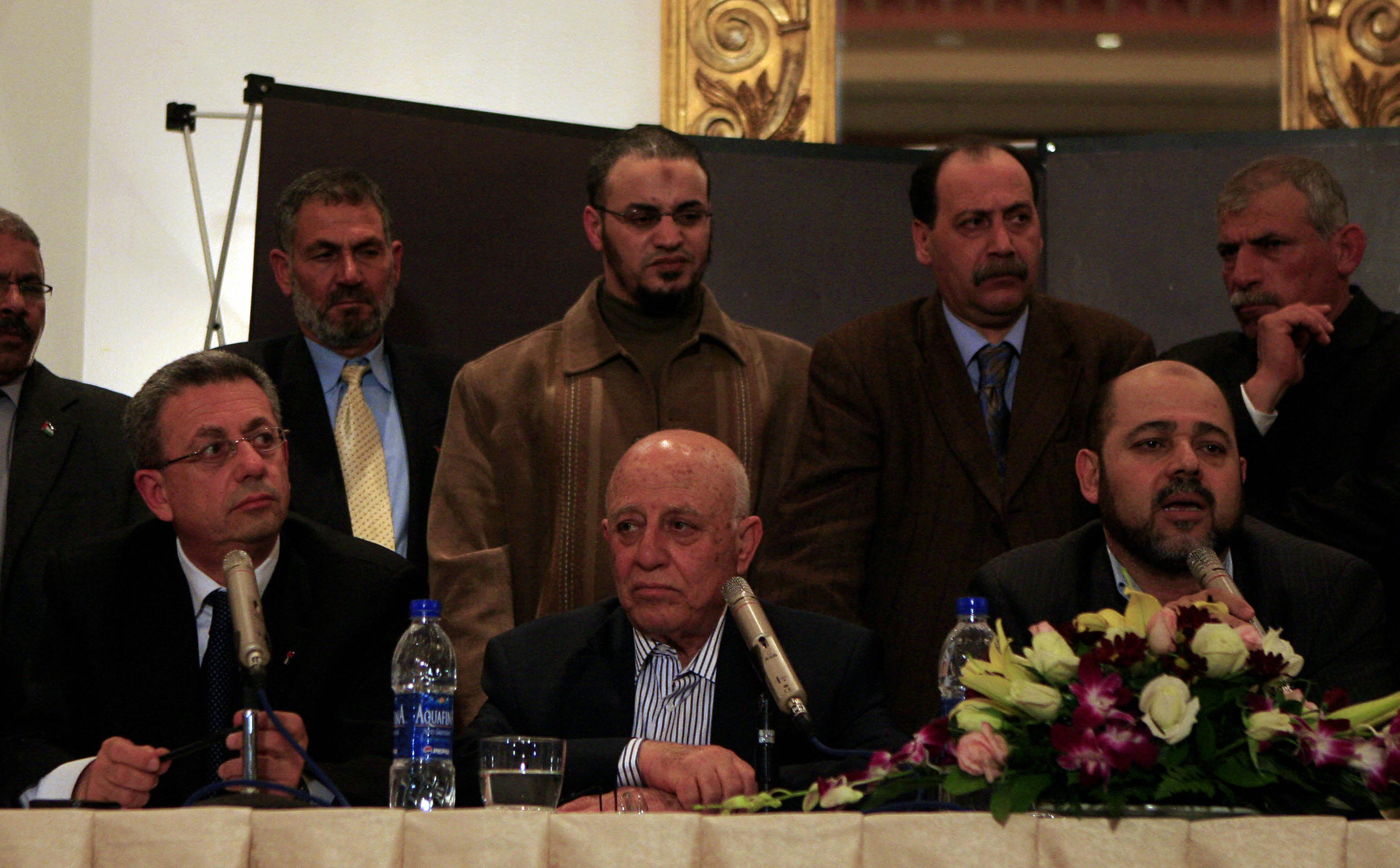 Tensions between Fatah and Hamas reached a climax in June 2007 when Hamas took control of Gaza in a bloody siege.
Palestinian security forces controlled by President Mahmoud Abbas' Fatah Party were expelled from Gaza, and Fatah has since held sway only in the West Bank.
Posted by: IME Producer
Filed under: Fatah •Hamas •Palestinians