From Jomana Karadsheh
CNN
BAGHDAD, Iraq - As we walked down the road leading to the Kadhimiya shrine, workers were repairing shop windows shattered by the blast two days earlier. A small group of Iranian pilgrims stopped at the scene of the bombing to look at flowers, incense, and candy and even traces of a sacrificed sheep in honor of the dead at the modest memorial that has been set up for the victims.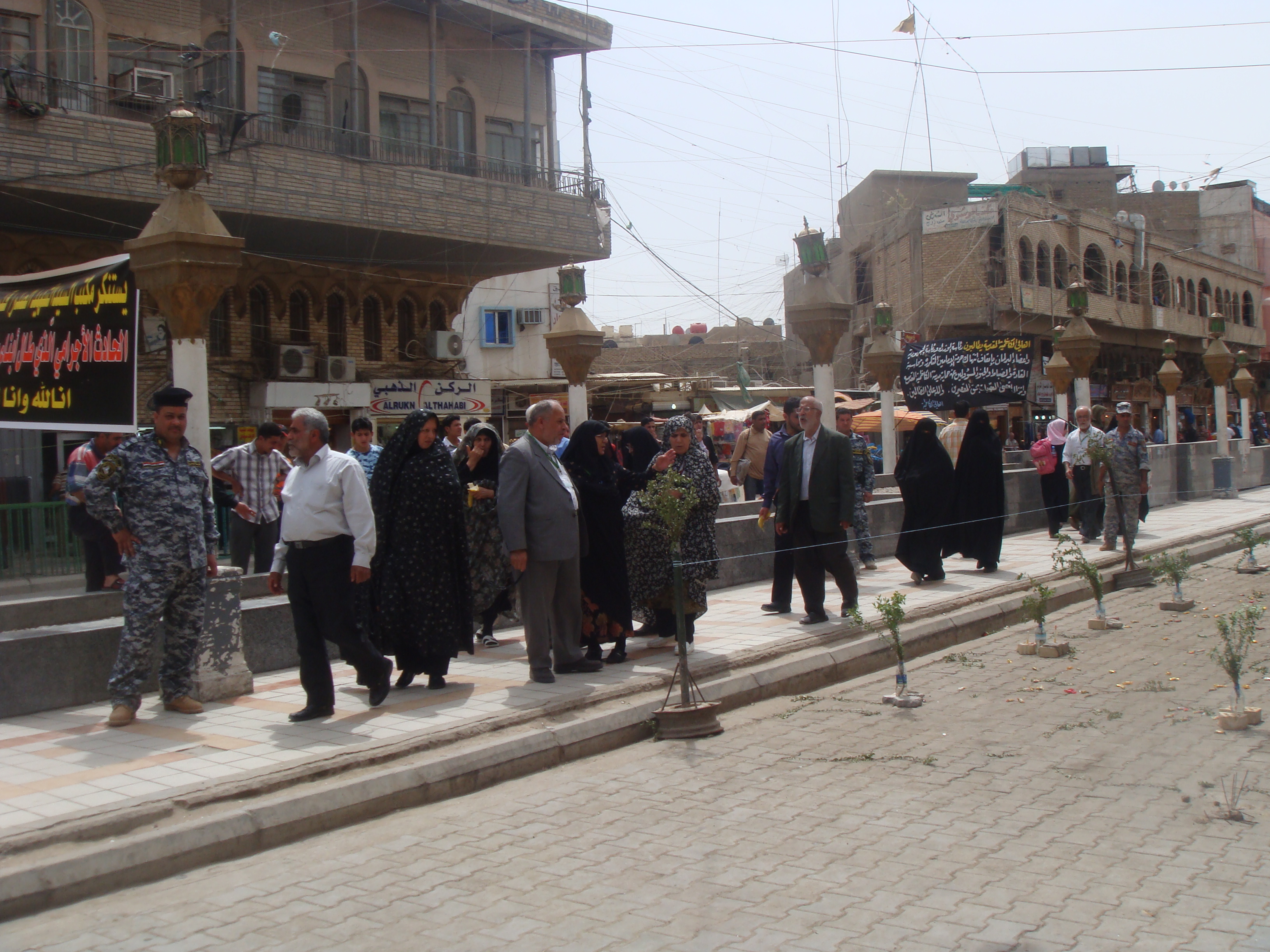 Jomana Karadsheh/CNN. Iranian pilgrims look at the memorial
On Friday two women in black abayas (robes) blew themselves up close to the Kadhimiya shrine in Baghdad as crowds of worshipers and pilgrims were gathering for Friday prayers. The shrine, which houses the mausoleums of two of the 12 Imams is one of the most sacred sites in Shiia Islam, and attracts thousands of Iraqi and Iranian pilgris every year. The attack killed 65 people, many of whom were Iranian pilgrims, and was described as a "massacre" by survivors.
The mood at the scene of the bombing was pensive. Shop owners stood outside their damaged businesses and speculated on who stood behind the attack. The conspiracy theory mills were in full swing. One man accused the U.S. army saying it was creating turmoil to stay in Iraq and delay its planned withdrawal. The U.S. army has been gradually pulling its troops out of urban areas ahead of the June 30th deadline.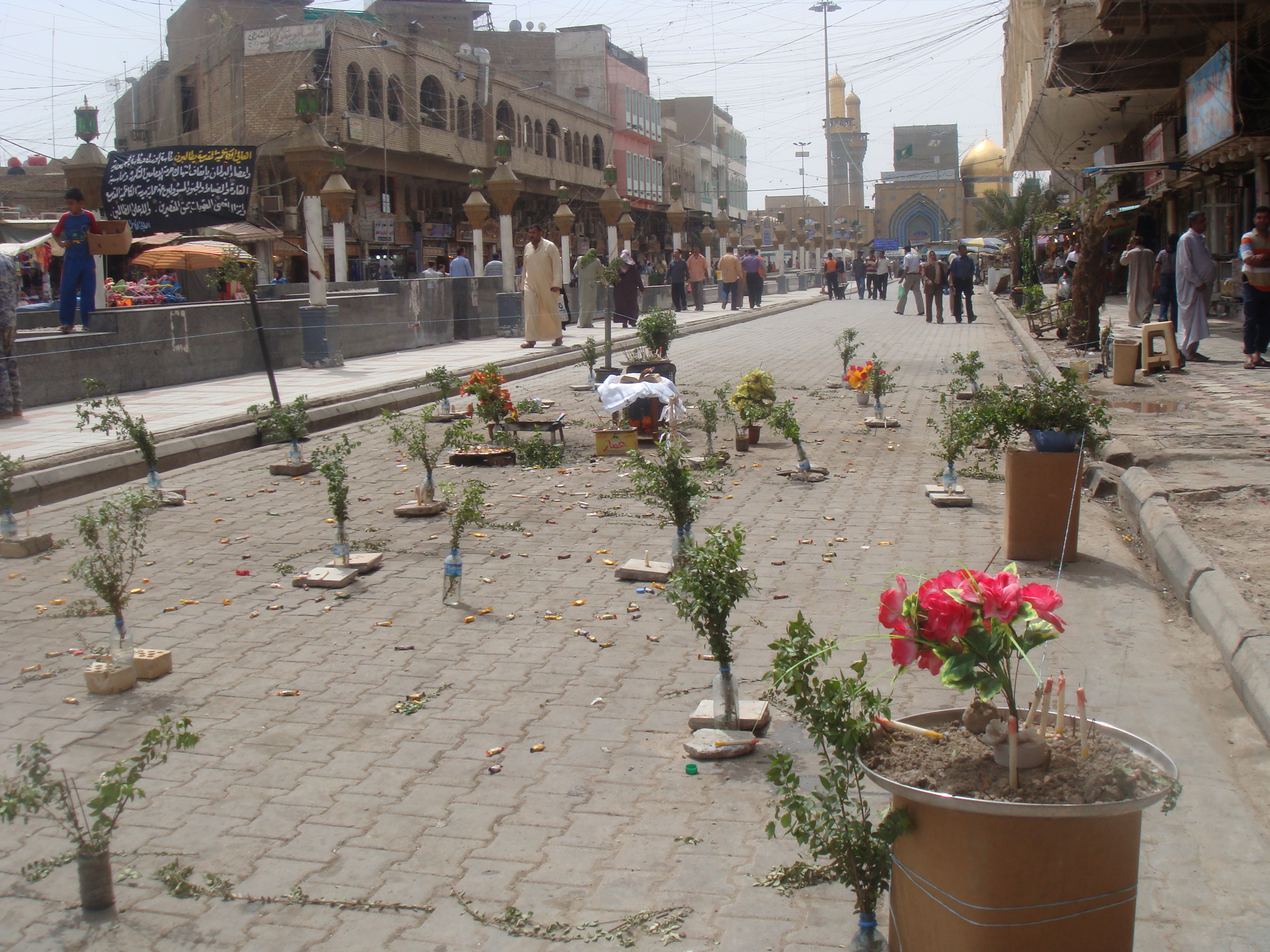 Such bombings usually bare the hallmarks of al-Qaeda in Iraq, which has claimed responsibility for many recent bombings. According to US Military commanders, the group has been significantly weakened, but not fully defeated. Attacks like this one demonstrate AQI's continued ability to carry out spectacular and deadly attacks in some of the capital's most protected areas.
Despite recent attacks, the men who stood in the shadow of the shrine's golden dome this Sunday, said they still had hope that Iraq would not be drawn back into the vicious cycle of retaliatory attacks and sectarian violence.
This time the bombers were tens of meters away and the shrine was not damaged. But the attack still reminded people of the bombing of the golden dome of the Samarra shrine in 2006 which unleashed a brutal sectarian war claiming the lives of tens of thousands of Iraqis.
As we wrapped up our shoot, I noticed a black banner mourning the victims and demanding that the government protect the Kadhimiya shrine. It was the government's inability to protect its people and holy sites from such attacks three years ago that pushed the militias to take security matters into their own hands. As the up-tick in violence underscores the fragility of the relative peace Iraq has enjoyed over the past year, Iraqis can only hope the government will do more this time to safeguard the country from a return to violence.
Posted by: IME Producer
Filed under: Iraq •Pictures