A platform for Kuwaiti teens to express themselves artistically, the Graffiti Student Competition is underway until May 21st. In conservative Kuwait, it was surprising to come across what's considered a "rebellious art from."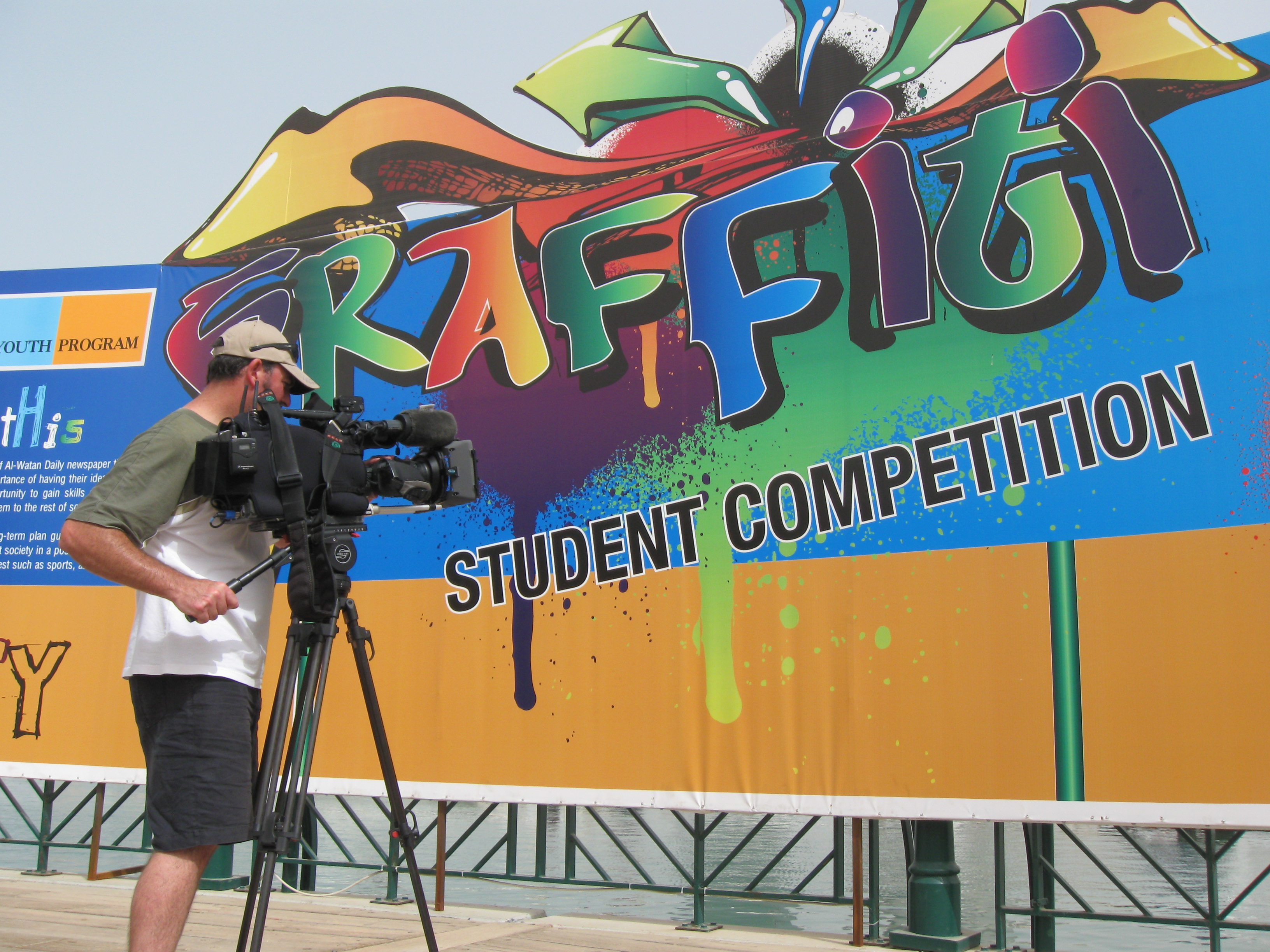 Cameraman James Stacey getting footage of the Graffiti Student Competition, part of the Al-Watan Daily Youth Initiative.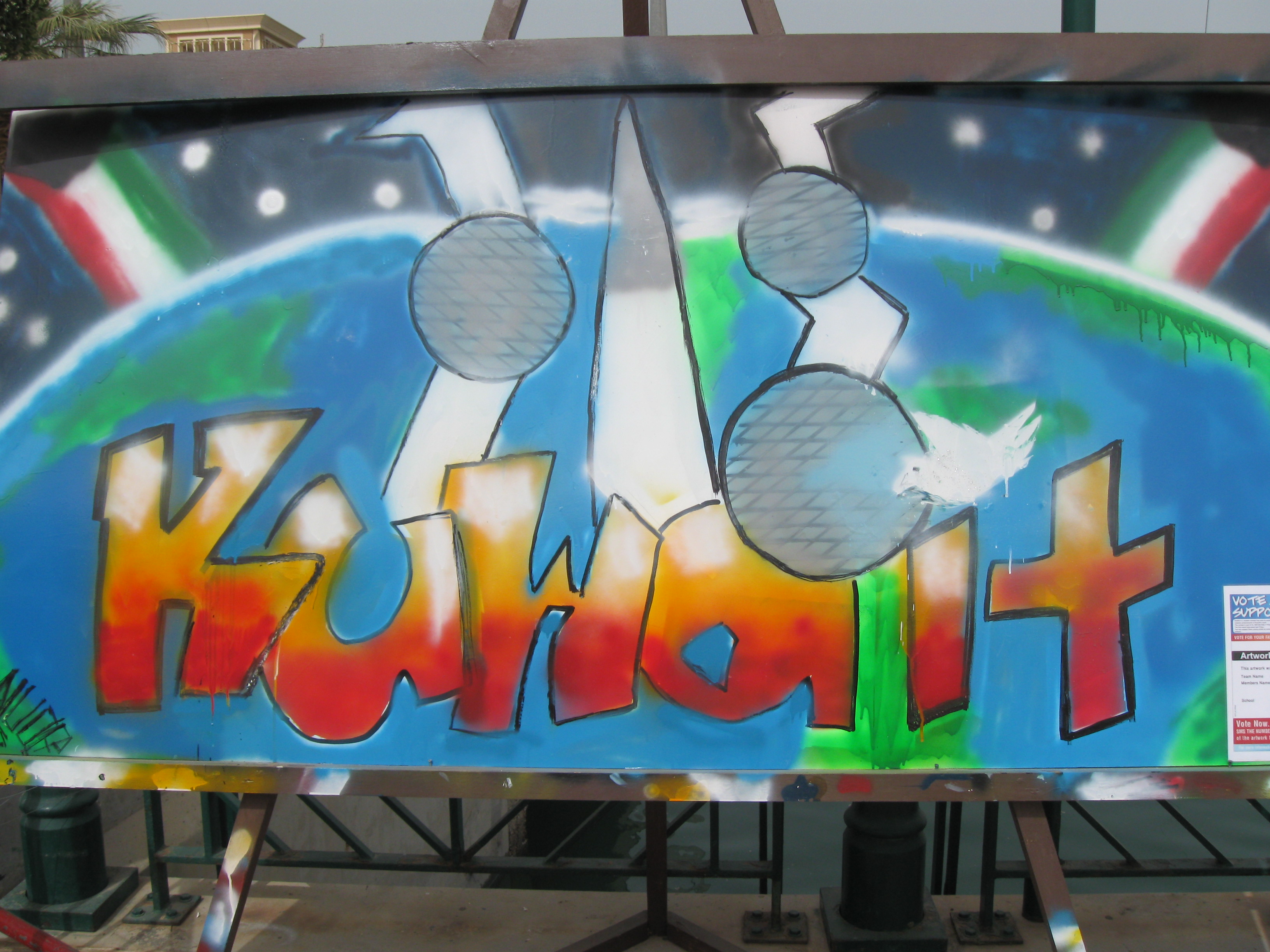 The paintings were sprayed by groups of four, all in their early teens. The newspaper also organized a journalism workshop and a photography competition.
This Youth Initiative is the brainchild of Dina Al-Mallak, the General Manager of the English-language Al Watan Daily newspaper. We chatted with her today – see more on our show June 2nd.
Find out more about the Al Watan Daily Youth Initiative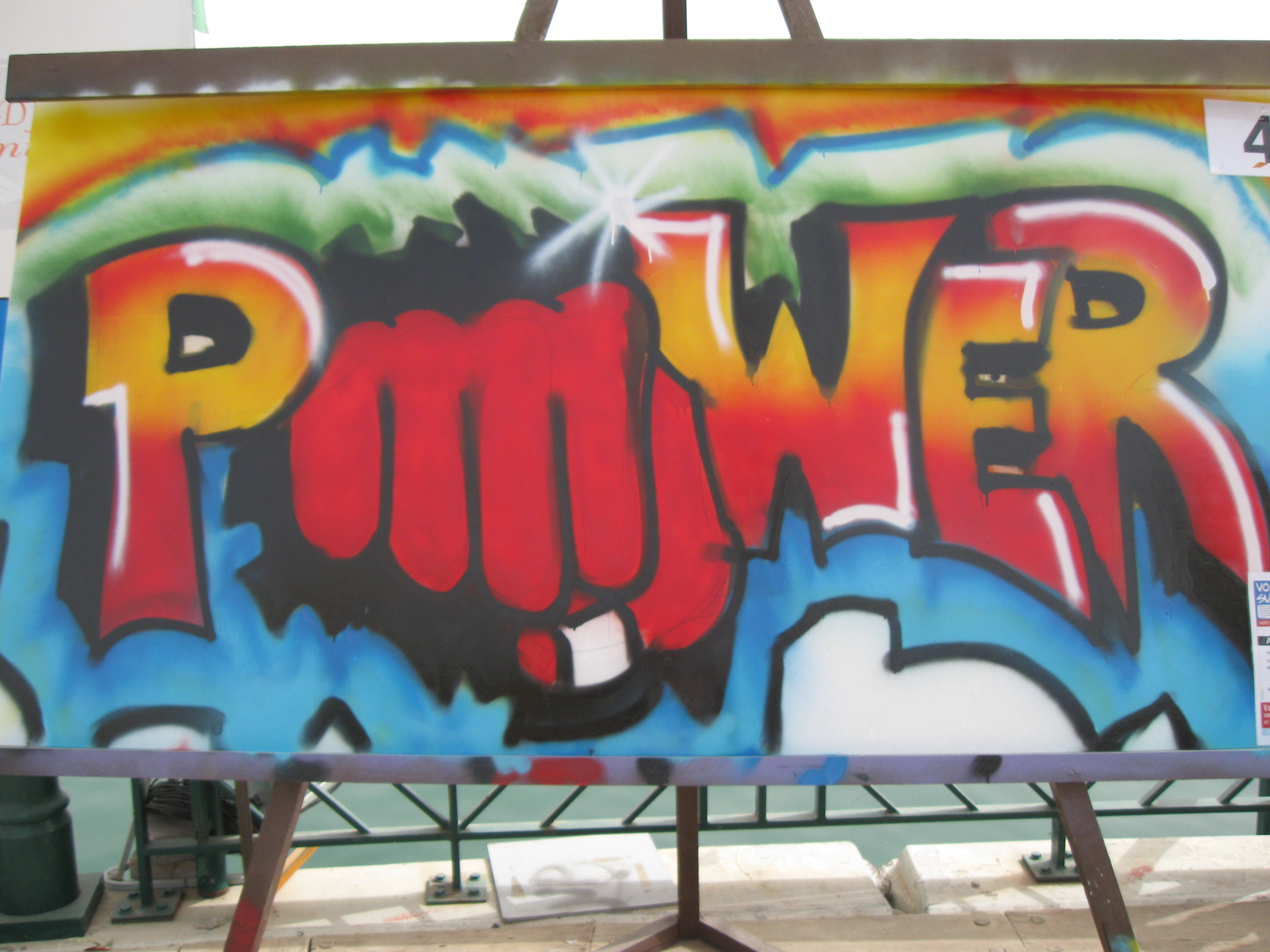 'Power' – one of the frontrunners for the three top spots as Kuwaitis continue to vote via SMS.
Posted by: IME Producer
Filed under: Culture •Kuwait •Pictures