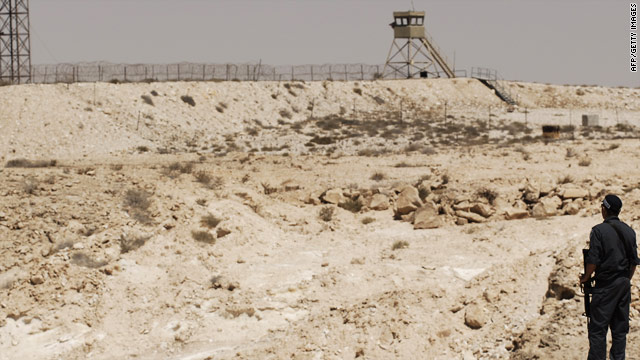 An Israeli policeman looks across to the Egyptian border.
Israel started building a barrier along its border with Egypt Monday. The Israeli government says it is to prevent illegal immigrants from crossing into the country and to stop smuggling.
The 240-kilometer-long, $370 million barrier will be part fence and part surveillance technology. The project was announced in January by Prime Minister Benjamin Netanyahu. "This is a strategic decision to ensure the Jewish and democratic character of the state of Israel," he said.
The Israeli military estimates around 5,000 infiltrators entered Israel over the past year as well as 1.3 tonnes of hash and 130 kilograms of heroin. Read more..
Posted by: IME Producer
Filed under: Egypt •Israel