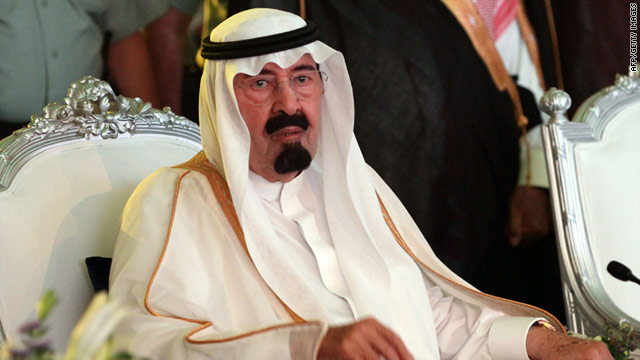 WikiLeaks document: Saudi King Abdullah told an Iranian official: 'You as Persians have no business meddling in Arab matters.'
By Tim Lister, CNN
(CNN) - U.S. diplomatic cables obtained by the website WikiLeaks and published by newspapers in the United States and Europe on Sunday reveal considerable anxiety among the Gulf states about Iran's nuclear program, with the Bahrain's king warning, "The danger of letting it go on is greater than the danger of stopping it."
The cables, many marked "Secret," were among several hundred thousand obtained by WikiLeaks and published by newspapers Sunday.
They reveal great concern among Arab states about Iran's regional ambitions. One cable describes a meeting between Saudi King Abdullah and White House counterterrorism adviser John Brennan and other U.S. officials in March 2009.
According to the cable, the king told the Americans what he had just told the Iranian foreign minister, Manouchehr Mottaki. "You as Persians have no business meddling in Arab matters," the Saudi monarch was quoted as telling Mottaki. "Iran's goal is to cause problems," he told Brennan. "There is no doubt something unstable about them." Read full story...
Posted by: IME Producer
Filed under: Bahrain •Egypt •Iran •Iraq •Oman •Saudi Arabia •U.K. •U.S.