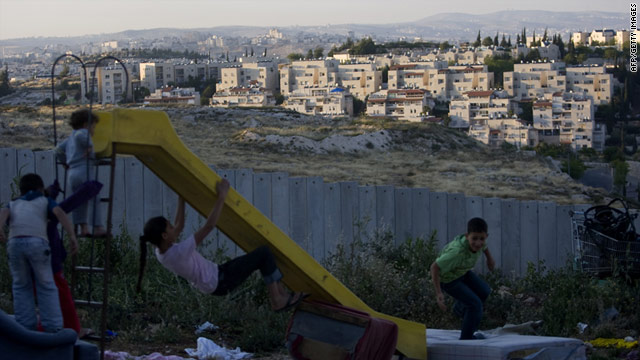 Palestinian children play on one side of a barrier wall.
A letter signed by 50 state-appointed rabbis telling Jews not to rent or sell property to non-Jews prompted widespread condemnation Tuesday from Israeli Prime Minister Benjamin Netanyahu and human rights groups.
The letter warned that those who defied the religious ruling should be "ostracized."
"In answer to many questions, we reply that it is prohibited by the Torah to sell a house or field in Israel to a gentile," the letter reads.
The letter is to be published in religious newspapers and distributed in synagogues across the country later this week, according to the Israeli news website Ynet.
It contends that "those who sell or rent out in an area which Jews live cause great damage to his neighbors. ... For their way of life is different to Jews. Read more...
Posted by: IME Producer
Filed under: Israel •Judaism •Palestinians