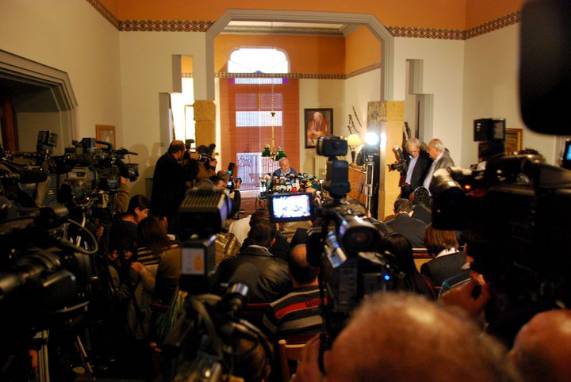 Walid Jumblatt speaks to reporters in Lebanon (CNN/Todd Baxter)
Despite his height, as he sits down he almost disappears behind the pyramid of microphones piled up on the tiny desk in front of him. It would almost be comical but for the importance of the moment.
He's been here before. Forced to pick sides in the interests of national unity. He wears the patience of a man all too familiar with what he must do.
CNN's Nic Robertson was one of more than 100 journalists in Beirut who found that waiting for Walid Jumblatt was more than just another moment in the rich mosaic of Middle East politics.
Posted by: CNN Senior International Correspondent, Nic Robertson
Filed under: General •Lebanon