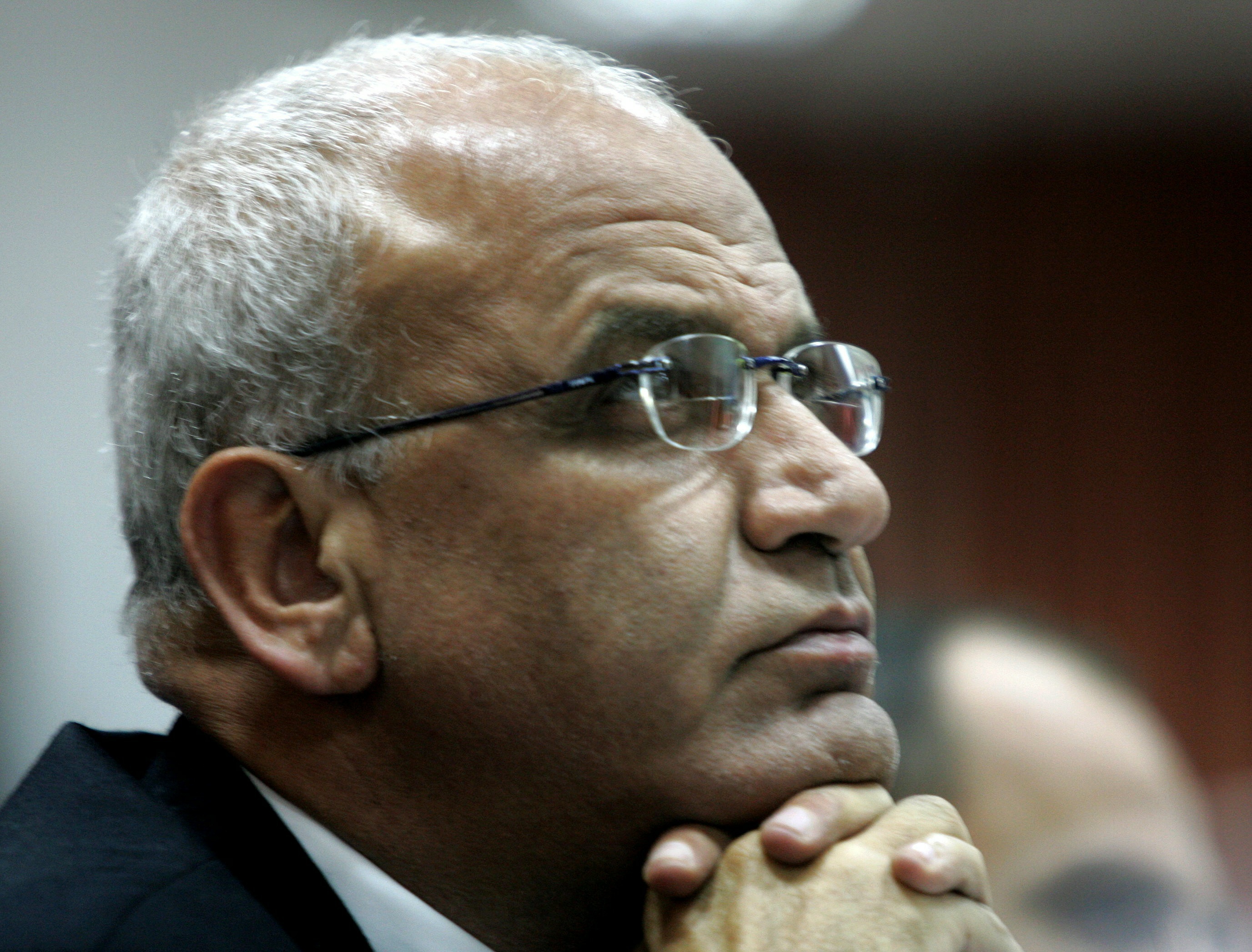 Erakat, who presided over several rounds of peace talks with Israel, tendered his resignation on February 12, 2011, AFP/Getty images .
Chief Palestinian negotiator Saeb Erakat has stepped down from his post, saying he did so because he felt responsible that controversial documents were stolen from his office but not because of how Middle East peace talks have unfolded.
Palestinian Authority President Mahmoud Abbas accepted the resignation of Erakat, a longtime face of the Palestinian movement. Mohammed Shtayeh, a senior negotiator and a member of Fatah's central committee, told CNN on Saturday that the move came after an investigating committee determined that documents were leaked and stolen from Erakat's office.
Erakat told CNN on Saturday that he was simply following through on his earlier offer to quit if the Palestinian probe determined as much. But the longtime Palestinian political figure insisted that his decision stemmed only from that fact, and not what was offered in the actual negotiations.
"I'm a person who has devoted his life to building institutions of transparency, accountability and the rule of law," Erakat said, explaining why he felt obliged to step down. "My resignation doesn't have anything to do with the substance of negotiations."
Previously, Erakat had accused TV network Al-Jazeera of taking parts of the controversial documents out of context and, in some cases, blatantly manipulating them. On Saturday, he continued to blast the Qatar-based network. Read more...
Posted by: IME Producer
Filed under: Fatah •Palestinians •West Bank