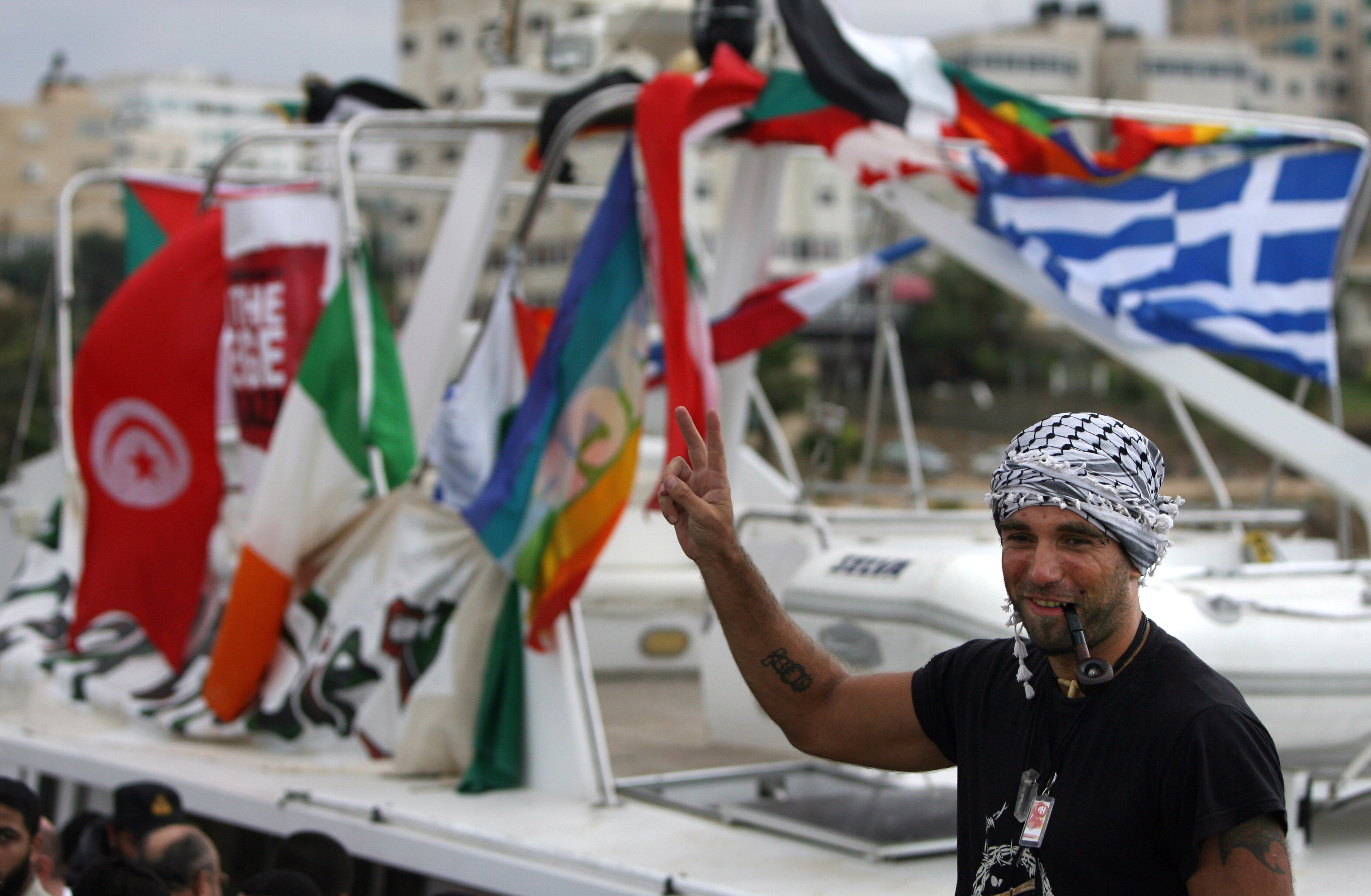 Vittorio Arrigoni at the port in Gaza City celebrating the arrival of the ship Dignity that departed from Cyprus to protest against the Israeli sanctions. A Salafist group of radical Islamists killed the Italian activist after kidnapping him in Gaza Getty Images AFP.
An Italian humanitarian activist and journalist who was kidnapped in Gaza has been found dead and one person is in custody, the Hamas Interior Ministry said Friday in a statement.
Police investigating the case learned where 36-year-old Vittorio Arrigoni was being held and went to the location, where they found the body, the statement said.
An autopsy revealed that he had been killed hours before police entered the location, it said.
Medical sources said his body was taken to Shifa Hospital in Gaza.
The grisly outcome came hours after a video was posted on YouTube showing a man identified by his colleagues as Arrigoni. A black blindfold covered his eyes; his right cheek appeared red as though it had been hit; his hands appeared to be bound behind his back. A hand belonging to someone outside of the view of the lens appeared to be grasping his hair on the back and pointing the captive's head toward the camera. Read more...
Posted by: IME Producer
Filed under: Gaza •Hamas •Palestinians