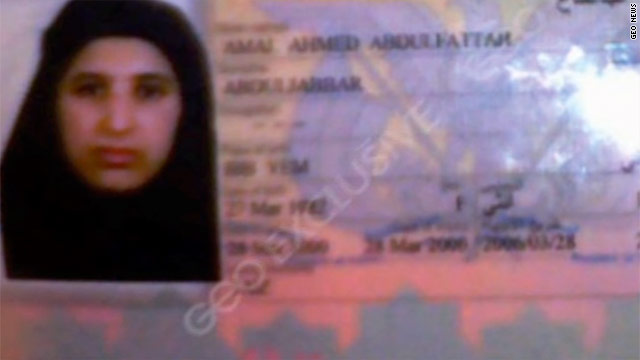 Amal al-Sadah's passport, which a relative said was obtained for the purpose of marrying bin Laden in Afghanistan in 2000.
When 18-year-old Amal al-Sadah became the fifth wife of 43-year-old Osama bin Laden in 2000, she was "a quiet, polite, easygoing and confident teenager" who came from a big, conservative family in Yemen, a relative told CNN in an exclusive interview.
The relative, Ahmed, who knew al-Sadah growing up, said she came from a traditional family in Ibb, Yemen - established and respectable but certainly with no militant views paralleling the al Qaeda leader's terrorism.
The family had no connection to al Qaeda prior to the arranged marriage, Ahmed told CNN during an interview in Ibb on Friday.
While some accounts say a matchmaker put the couple together, the relative wasn't sure of that report, adding he heard many stories about how the two were betrothed. Read more...
Posted by: IME Producer
Filed under: General