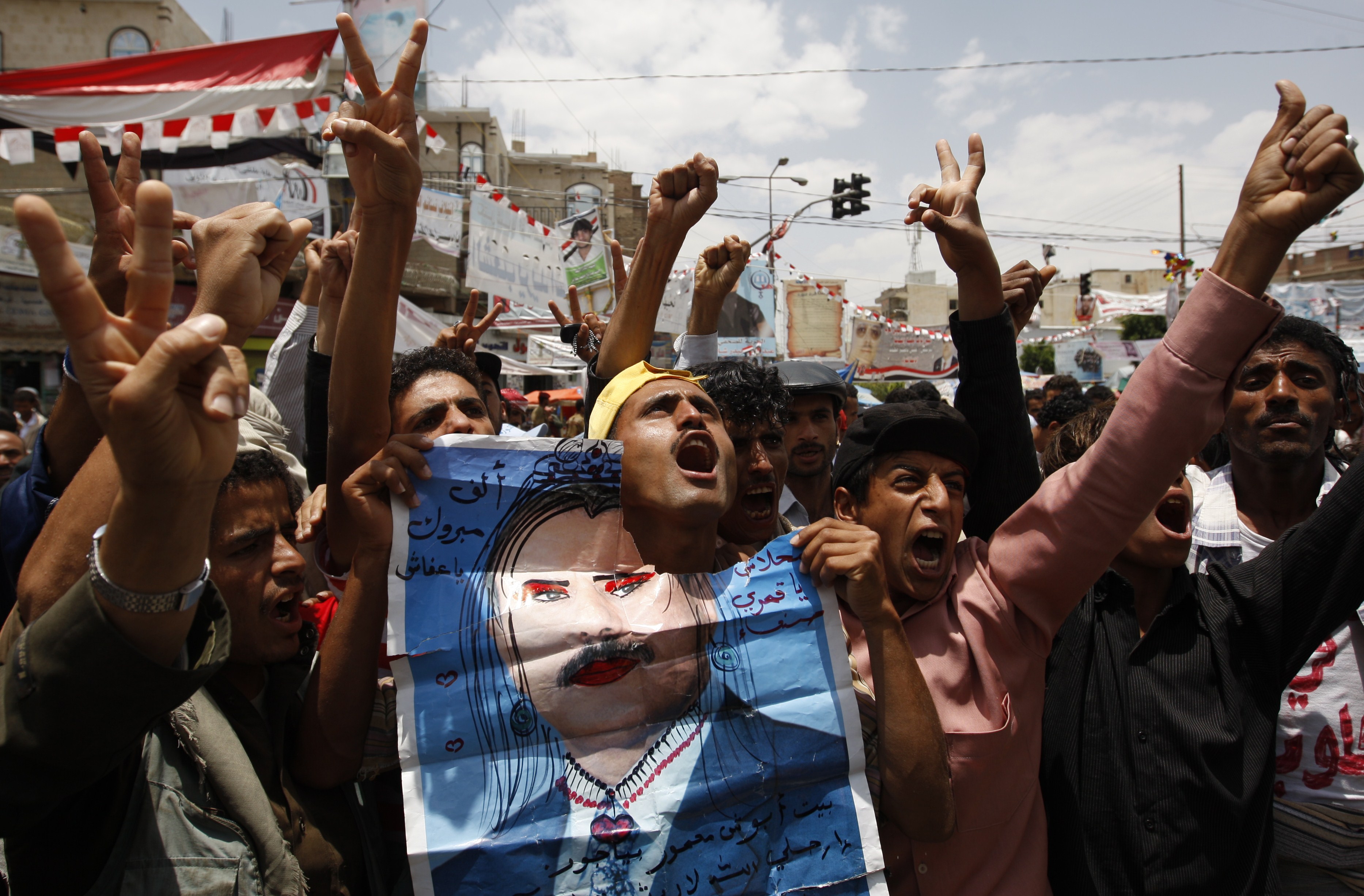 Yemeni anti-government protesters shout slogans during a demonstration calling for the ouster of President Ali Abdullah Saleh in Sanaa.
Effective Saturday night, Yemeni Vice President Abed Rabbo Mansour Hadi took over Ali Abdullah Saleh's responsibilities as president, Yemeni government spokesman Abdu Ganadi told CNN.
The power transfer comes as a source close to the Saudi government said that the long-time Yemeni ruler arrived in Riyadh around midnight Saturday, a day after being hurt in an attack on a mosque in his palace.
Some Yemeni officials continue to insist that Saleh, who for months has resisted calls to step down, is still in Yemen. Yaser Yamani, Sanaa's deputy mayor, told Yemeni state TV Saturday night that "Saleh is still being treated in the military hospital in Sanaa."
Yet the Saudi source said that Saleh was immediately taken to a nearby hospital after his plane landed in Saudi Arabia. Read more...
Posted by: IME Producer
Filed under: Yemen