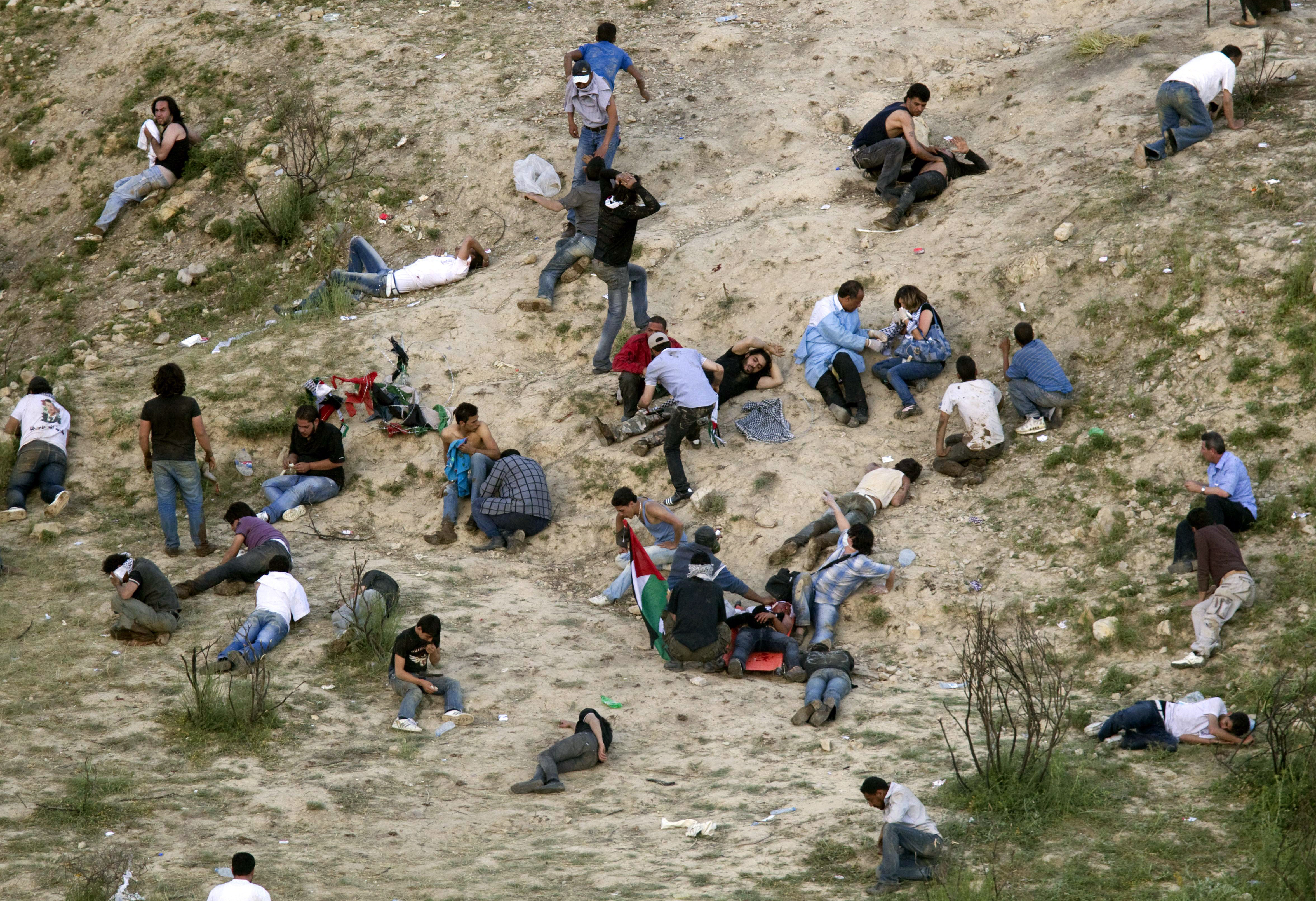 Demonstrators lie on the ground recovering from Israeli army fired teargas as they gather along Syria's border with Israel.
Israel and the United States on Monday blamed Syria for violent protests on the country's border with the occupied Golan Heights.
The demonstrations were a provocation designed to draw international attention away from harsh reprisals against protesters in Hama and other Syrian cities, the countries said.
Israeli officials said 10 people died Sunday when fire bombs thrown by protesters detonated landmines, said Lt. Col. Avital Leibovich, an Israeli military spokeswoman.
Syrian state media reported 23 protesters were killed when Israeli soldiers opened fire on demonstrators. Read more...
Posted by: IME Producer
Filed under: Syria