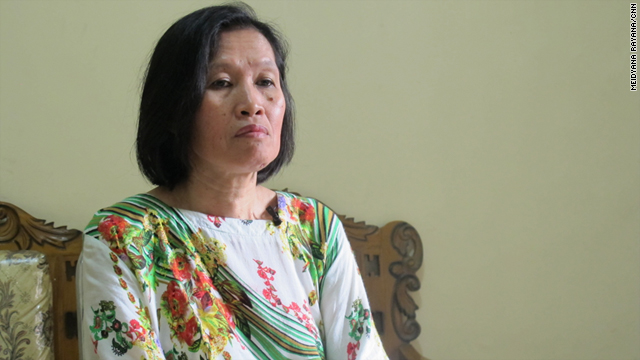 Indonesian domestic helper Rosnani Matsuni says her employers abroad ignored her basic human rights.
Indonesian domestic helper Rosnani Matsuni holds traumatic memories from her years working abroad, claiming she was beaten, threatened with her life and "treated like an animal" by her employers.
Having worked for most of the past decade in and around Saudi Arabia, she identifies with the case of fellow Indonesian migrant worker Ruyati bin Satubi, who was executed there by beheading on June 16 for killing her employer's wife, who she says abused her.
Saudi Arabia is suspending the issuance of visas to domestic workers from Indonesia starting Saturday, the latest move in a tit-for-tat game of economics and human rights. The statement came days after the Indonesian government declared it will refuse to allow its citizens to go to Saudi Arabia until human rights conditions there improve. Indonesia issued its moratorium policy, effective August 1, after the Gulf kingdom beheaded Satubi. Read more...
Posted by: IME Producer
Filed under: Human Rights •Women