August 24, 2011
Posted: 1546 GMT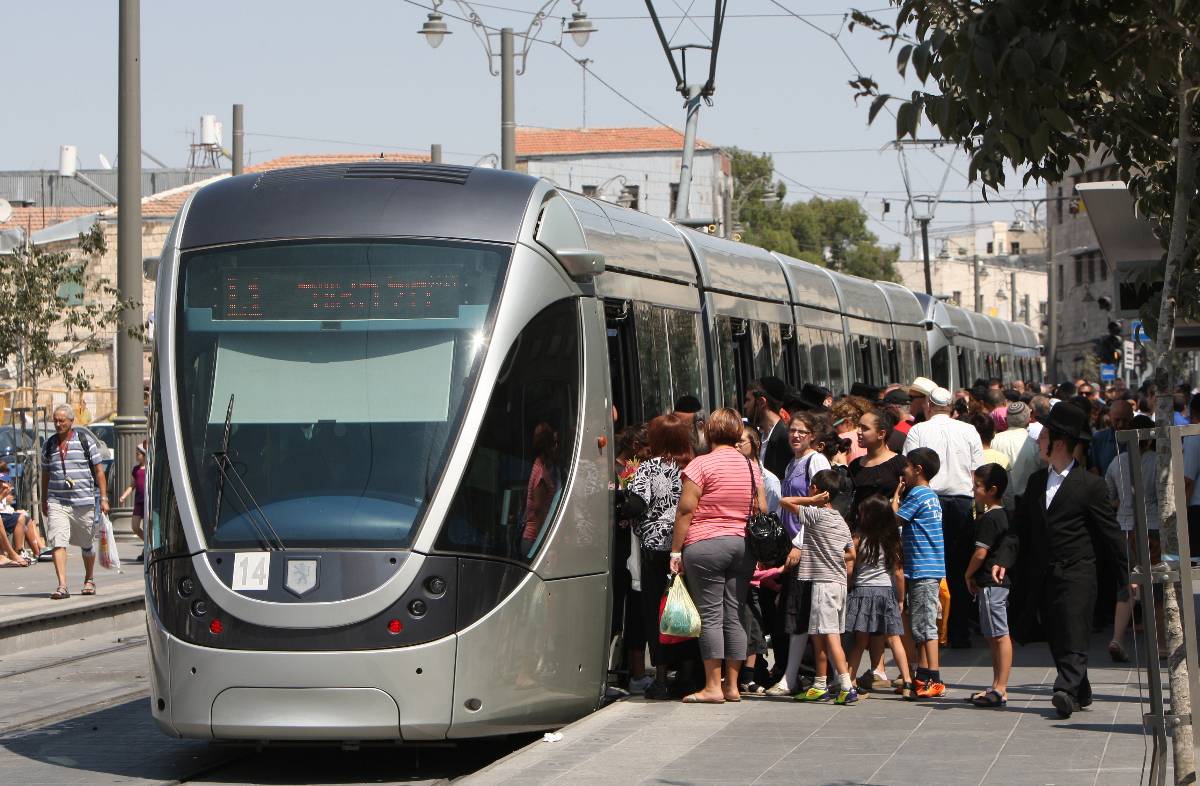 Israelis gather to board a train to enjoy Jerusalem's light rail system's first day of operation (Getty)
After years of delays, hundreds of millions of dollars in cost overruns and stiff political opposition, Jerusalem's ultra-modern light rail project was finally launched this past Friday in what transportation officials are calling "a dream come true".
Originally planned to embark on its debut journey in 2006, Jerusalem's grandiose light rail trains finally opened their doors for thousands of passengers anxious to experience the electric wonder.
"This is a new era for the public system", says Nadav Meroz of the Jerusalem Transportation Masterplan, a body established by city officials in an effort to put an end to major traffic backups across the dense city.
But with costs that escalated like a runaway train to an astounding price tag of $1.2 billion dollars– almost double the original estimate– not all are certain that this was money well spent. "The train has transformed from a mean's to an end to a goal of its own (one) that justifies all means and crushes everything on its way in order to produce fat profits to its planners", residents of one of the impacted neighbourhoods complained in a letter sent to local newspapers.
But transportation officials say otherwise. "This system is going to give service to the people of Jerusalem for decades now. So I believe it is worth it, of course", Meroz tells CNN.
Posted by: Guy Azriel
Filed under: Israel •Jerusalem •Palestinians
August 12, 2011
Posted: 1453 GMT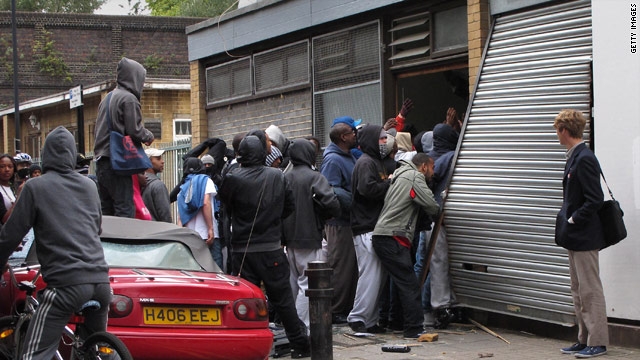 Looters pile into a store in London.
"We will liberate London, house (by) house, room (by) room, street (by) street, corner (by) corner, until we liberate London from the bad boys and the rats."
While the bombastic diction may sound familiar, these are not the words of Libyan President Moammar Gadaffi who earlier this year proclaimed he wanted to "cleanse Libya house by house." Instead, it is a somewhat sarcastic post by a Facebook user who calls himself "Syrian Prince."
He is part of a section of the Arab blogosphere satirizing the scenes of looting and mayhem coming out of the UK during this week's riots.
Some have tried to compare the violence in London and other UK cities with the discontent that sparked the Arab Spring, a number of parody Facebook pages have quickly sprung up to witheringly dismiss this analogy.
"Mr. Bean tell BBC, we are against any form (of) disorder, and I tell the whole world, we are all equal, and will stay with the queen (sic) forever," reads a post written by the admin of the group on the "Britain is our country, and Elizabeth is our Queen" page.
Another poster on the "God, Britain, Freedom, and that is it" site identifying themselves with a picture of Syrian President Bashar al-Assad, meanwhile writes: "Damascus viewed with concern the events taking place in London and calls on the British government to avoid violence against peaceful Almtazahrien and meet their legitimate demands and acts of reason and logic in dealing with the sons of the British people, eager for freedom."
The posts seem to mock not only comparisons to the Arab protests but also the response of Arab leaders to the entire affair. Libya's Prime Minister, al-Baghdadi Ali al-Mahmudi has claimed that the riots showed his UK counterpart David Cameron had "lost legitimacy" while Syria's ambassador to the UK accused Cameron of "arrogance" and "hypocrisy" for calling UK rioters criminals but not extending the same language to those on the streets of Syria.
But while some posts use satire to what they see as political maneuvering, others poke fun at the archaic nature of British society and in particular the Royal Family. "William you are not one of us, take Harry and go away from here," reads one entry while another states "the people want to topple the Queen."
Posted by: CNN Arabic, Samya Ayish
Filed under: General
August 5, 2011
Posted: 1511 GMT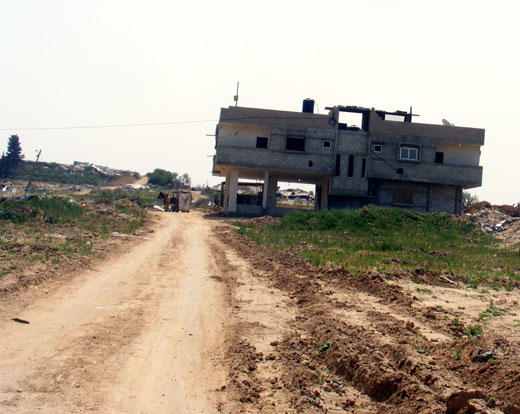 The Abu Hajjaj family home in Gaza
This week, Israel's Defense Ministry agreed to make an extraordinary payment – an award of almost $150,000 to a Palestinian family in Gaza.
It is the first pay-out to any party claiming harm during the course of Operation Cast Lead – Israel's three-week offensive in Gaza that began at the end of 2008, according to the Ministry and human rights organizations
The settlement was negotiated by the Gaza-based Palestinian Centre for Human Rights (PCHR) on behalf of the family of a mother and daughter killed by Israeli soldiers during Cast Lead. The payment is to be made to the family in return for their dropping the claim against the Israeli military.
The family of Riyeh and Majda Abu Hajjaj filed their claim against the Israeli military two years ago – with the help of the Israeli human rights group B'Tselem The family claimed that on January 4th, 2009 the mother and daughter were shot and killed by Israeli soldiers as they and other civilians evacuated a house in a Gaza city neighbourhood while carrying white flags. The family said they were not able to retrieve the bodies from the scene until two weeks later because of continued fighting in the area.
In a statement to CNN the Israeli Ministry of Defense said the claim was settled out of court "because the Defense Ministry believes that it was exceptional (not reflecting at all on the norm) and justifies the granting of reparation."
Posted by: Kevin Flower
Filed under: Gaza •Hamas •Human Rights •Israel •Palestinians
Posted: 1019 GMT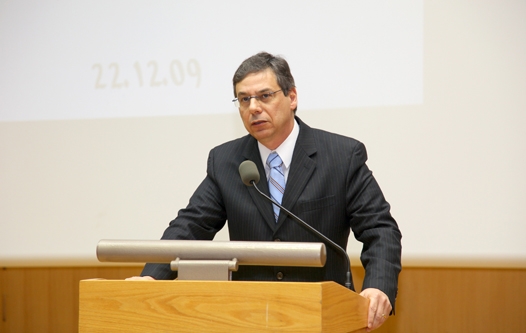 Deputy Foreign Minister Danny Ayalon speaks before a Knesset committee.
He is a vocal proponent of Israel's foreign policy and his no holds barred approach to diplomacy has bought him many critics, but love him or hate him, it is hard to ignore Israel's Deputy Foreign Minister Danny Ayalon.
With an extremely high-profile on the web,  Ayalon, a member of Avigdor Liberman's Yisrael Beiteinu nationalist political party and a former Israeli ambassador to United States , has been recognized by Foreign Policy Magazine as one of the leading politicians around the globe utilizing social media.
Whether spending his time tweeting in 3 different languages, openly voicing personal opinions on his Facebook  wall, making new friends on Google+ or posting videos and publications on his slick website , Ayalon has earned himself thousands of followers around the globe.
Ayalon's most recent and controversial social media venture is a new YouTube video  titled "Israel Palestinian Conflict: The Truth about the West Bank" in which he attempts to poke holes in what he says are some common misconceptions regarding the Israeli occupation of Palestinian lands and vigorously advocates Jewish presence in them. The video has drawn some quarter of a million views and not surprisingly has attracted a mix of comments of condemnation and praise.
Posted by: Guy Azriel
Filed under: Israel •Palestinians •Social Media
August 1, 2011
Posted: 1446 GMT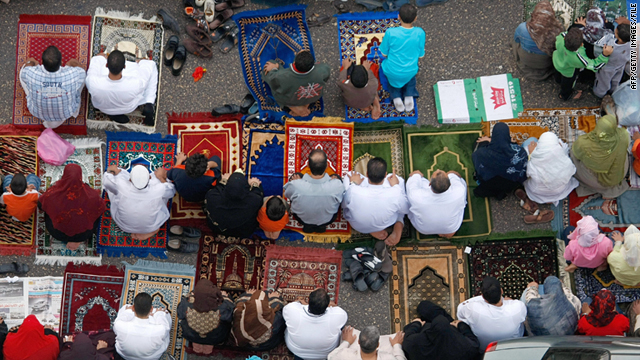 This file image, taken October 13, 2007, shows Egyptians praying in Cairo's streets during the holy month of Ramadan.
Muslims around the world on Monday ushered in Ramadan, a month of dawn-to-dusk abstinence from food and drinks.
But this year, the unrest in the Middle East and North Africa has cast a pall over what is traditionally a period of comity and goodwill toward men.
Several countries in the region have been swept up in protests against longtime rulers since the January revolt that ousted Tunisian strongman Zine El Abidine Ben Ali.
In many cases, these demonstrations and movements have been met with brute force that has escalated into seemingly unending violence.
Most anti-government demonstrations have taken place after prayers, with the masses taking to the streets after meeting at mosques.
The month, which brings more Muslims to mosques, has some governments worrying that the gatherings will provide more opportunities for such protests - and demonstrators fearing that security forces will crack down forcefully to prevent them. Read more...
Posted by: IME Producer
Filed under: Islam