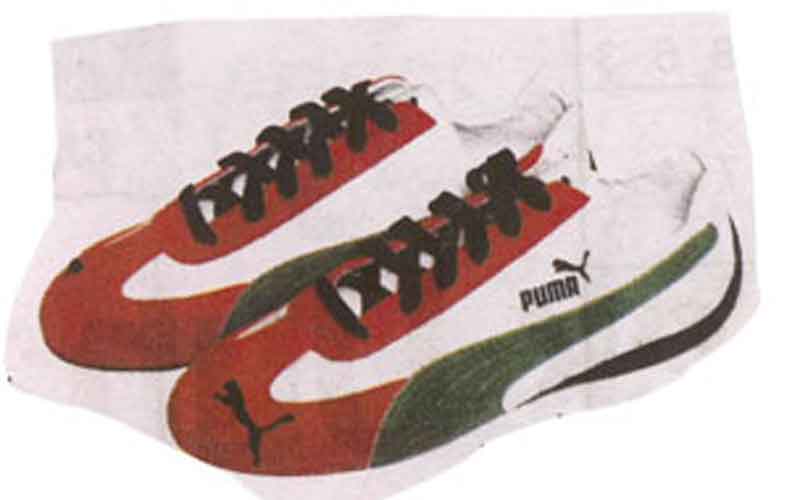 Emiratis say flag on footwear is insult to nation
From website of local UAE show Emirates 24/7
Ahead of the United Arab Emirates' 40th National Day on December 2nd, international sportswear brand Puma have launched a pair of limited edition trainers in the colours of the UAE flag, which have sparked anger across a wide section of Emaratis and Arabs living in the UAE – who see the flag colours on footwear as an insult to a nation.
Abdullah K, an Emarati professional, told this website, "Puma should have borne in mind the cultural sensitivities of the people of the UAE. The flag is a very sacred symbol for the UAE. It cannot be trivialised, especially not as footwear."
Ahmed S, an Emirati businessman adds that while in some countries the flag can be draped in any manner as any accessory, this will never be acceptable in the UAE. "You cannot wear your nation's flag on your feet. That is just disrespectful," he said.
Ramzi Khalaf, an Arab expatriate working in advertising and marketing, said he was dissapointed that a big international brand like Puma had gotten it seemingly wrong.
"Big brands have to realise that you cannot have one idea for the whole world. Each area you operate in has to have tailor-made solutions. Especially here in the Middle East, where cultural senstivities are key, you have to be very careful."
At the time of filing this report, several complaints were coming in to this website about the Puma shoes, as anger seemed to be widespread.
Puma was yet to release a statement to the press.
Posted by: Schams Elwazer
Filed under: UAE