January 20, 2012
Posted: 1727 GMT
It was slightly before midnight last Friday when Mahmoud Abu Rahma was walking home from his office at the Al Mezan Center for Human Rights in Gaza City. But before he made it to his house he was set upon by three masked assailants. The men stabbed Abu Rahma multiple times in the leg and shoulder while screaming that he was an "atheist" and a "collaborator".
Even as the attack began Abu Rahma says he knew what it was about.
Three weeks ago, on New Year's eve, he published a scathing article on a Palestinian news website titled "The Gap Between Resistance and Governance." In it he took Palestinian political factions to task for their lack of tolerance, rampant corruption, and liberal use of torture and arrests to harass those who criticize them.
"Power and authority with a poor moral foundation are doomed to fail. They will destroy themselves and lead their people to corruption and injustice," Abu Rahma wrote in the essay.
"The people of any nation have a responsibility to criticize those who lead them. We must look in the mirror before we can see ourselves clearly. "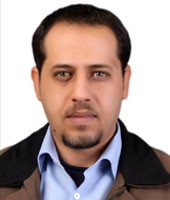 Abu Rahma also criticized armed militant groups for endangering the lives of civilians.
The unsparing critique on the powers-that-be in the West Bank and Gaza brought an immediate reaction.
Abu Rahma says he was quickly subjected to a series of threatening email and phone calls and three days after publication a group of masked men entered his building and beat him up.
During the course of the second attack Abu Rahma was able to escape his assailants and get home where family and friends got him medical attention.
The Hamas-controlled Information Ministry in Gaza said in a statement the government was investigating the circumstances of the attack on Abu Rahma and called it a violation of human rights. It also said Gaza authorities respected the right of political expression as long as it conformed with "national responsibility."
But international rights organizations like Human Rights Watch say the governments in both Gaza and the West Bank are complicit in the abuse and harassment of Palestinian critics using both detention and torture as a means of repression.
"Hamas's failure to protect Abu Rahma, who has been a leading voice for human rights in Gaza, sends a chilling message to other human rights defenders," says Human Rights Watch's Middle East director Sarah Leah Whitson.
"Hamas needs to investigate the attacks against him promptly and thoroughly and to appropriately punish those found responsible."
Speaking on the phone from Gaza, Abu Rahma says he does not know who is behind the "cowardly attack" but says the attempt to silence those looking to improve Palestinian society will not work.
He remains unbowed and said the tremendous outpouring of support following his article and subsequent attacks has only stiffened his resolve.
"I am confident that the Palestinian people will stand together for human rights and self freedom of expression"
Posted by: Kevin Flower
Filed under: Fatah •Gaza •Hamas •Human Rights •Palestinians •West Bank
January 19, 2012
Posted: 618 GMT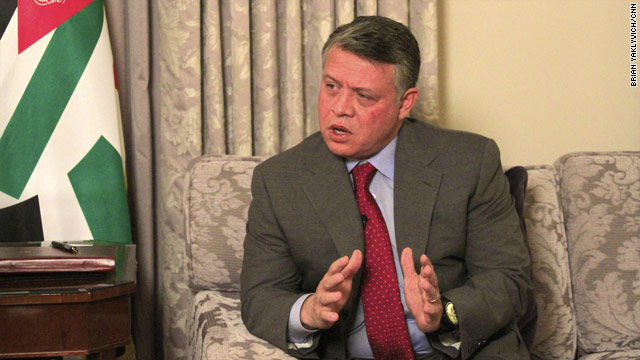 Jordan's King Abdullah sits down for interview with CNN in Washington
He was the first Arab leader to call for Syrian President Bashar al-Assad to step down, yet after months of violence and a less than successful effort by the Arab League to stop the killing of protesters, King Abdullah of Jordan says don't expect change in Syria overnight.
"I don't see Syria going through many changes. I think what you're seeing in Syria today, you will continue to see for a while longer," Abdullah said in an interview with CNN's Security Clearance blog.
"It's a very complicated puzzle and there is no simple solution. If you can imagine Iraq being a simple solution to move Iraq into the light a couple of years ago and it's different in Libya, so it has everybody stumped and I don't think anybody has a clear answer on what to do about Syria."
Read the whole story here.
Posted by: Suzanne Kelly
Filed under: Jordan •Syria
January 13, 2012
Posted: 1441 GMT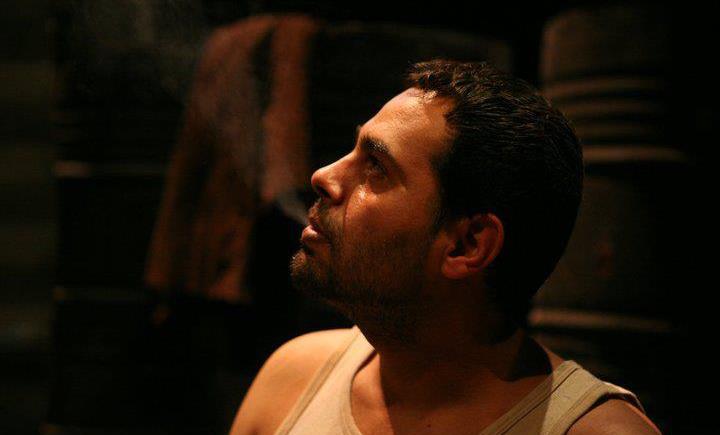 Imad Farajin on the set of Palestinian satire Watan Ala Watar (courtesy Iman Farajin)
This week a court in the West Bank City of Ramallah overturned a government ban on the broadcast of a highly popular Palestinian satirical television show called "Watan Ala Watar".
Described as a Palestinian version of the American show, "Saturday Night Live", "Watan Ala Watar" or "Nation on the Edge" served up a weekly offering of cutting political and social satire which spared no one in Palestinian society and angered more than a few in the Palestinian Authority.
Sketches on the shows routinely featured parodies of Palestinian political factions including Fatah and Hamas and offered send-ups of sensitive cultural issues like the enforcement of veils for women in Gaza.
Speaking to CNN about the show in 2009, writer and actor Imad Farajin said that when it came to subject matter there were no sacred cows.
"We talk about Abu Mazen, the Palestinian president, and for Arab people to talk about their president through comedy show is not easy, but we did it and I am proud of it," Farajin remarked
The program was pulled off the Palestinian Authority controlled television station in August during the heavy viewing period of Ramadan after a number of Palestinian officials complained that the show unfairly misrepresented them and did damage to their reputations.
Posted by: Kareem Khadder
Filed under: Culture •Fatah •Gaza •Hamas •Palestinians •West Bank
January 11, 2012
Posted: 1632 GMT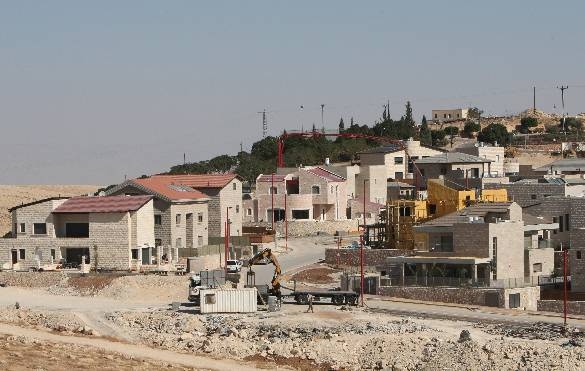 New houses are seen in West Bank Israeli settlement of Qedar, on the outskirts of Jerusalem (Getty)
As Israelis and Palestinians attempted to give peace a chance this past week with a second Jordanian sponsored meeting of the two sides, a new report issued by an Israeli settlement watch dog organization is likely to further dim the unlikely prospect of any breakthrough between the parties.
Tuesday, the anti-settlement activist group Peace Now released a new report citing a 20% increase in the construction of Israeli settlements in the West Bank in 2011. The report found that the number of plans for new Jewish homes in predominantly Arab East Jerusalem was at its highest number in a decade with over 3,600 housing units approved and preliminary plans made for another 2660.
Speaking to reporters Tuesday, Peace Now director, Yariv Oppenheimer, said, 2011 "will be remembered as the 'year of the settlers' regarding construction in the West Bank" and claimed the government of Israeli Prime Minister Benjamin Netanyahu was jeopardizing the possibility of a two-state solution.
The Israeli government described Peace Now's figures as exaggerated and spokesman Mark Regev offered this pointed retort:
"The current Israeli government has been attacked by the leadership of the settlement movement for being the "worst government in Israel's history" when it comes to settlement construction. And it is indeed true that we have shown more restraint on the issue of settlement than any previous Israeli government. We initiated the unprecedented ten-month settlement moratorium and even since the conclusion of that moratorium we continue to exercise great restraint."
Posted by: Kevin Flower
Filed under: General •Israel •Palestinians •Peace Talks •West Bank