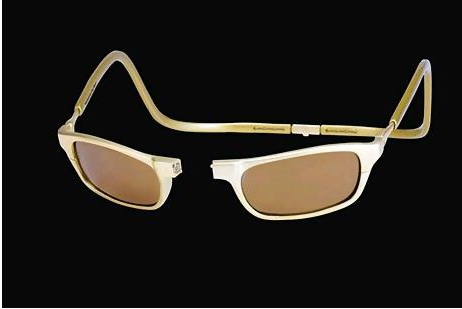 PHOTO: Al Jaber Optical
When it comes to Dubai, we're use to hearing stories about the "biggest," "tallest," and "most expensive."
Now eyewear meets jewelry as a pair of 18 carat gold reading glasses, being billed as the most expensive in the world, are being sold for almost $75,000 by Al Jaber Optical in Dubai Mall (which is, of course the biggest mall in the world and stands in the shadow of the tallest building in the world.)
Apparently only a limited edition of 300 pieces of the CliC Golds are being made.
Probably the best glasses to wear while flicking through the 24-carat gold-plated iPad available at the same mall... Only in Dubai.
Posted by: Schams Elwazer
Filed under: UAE