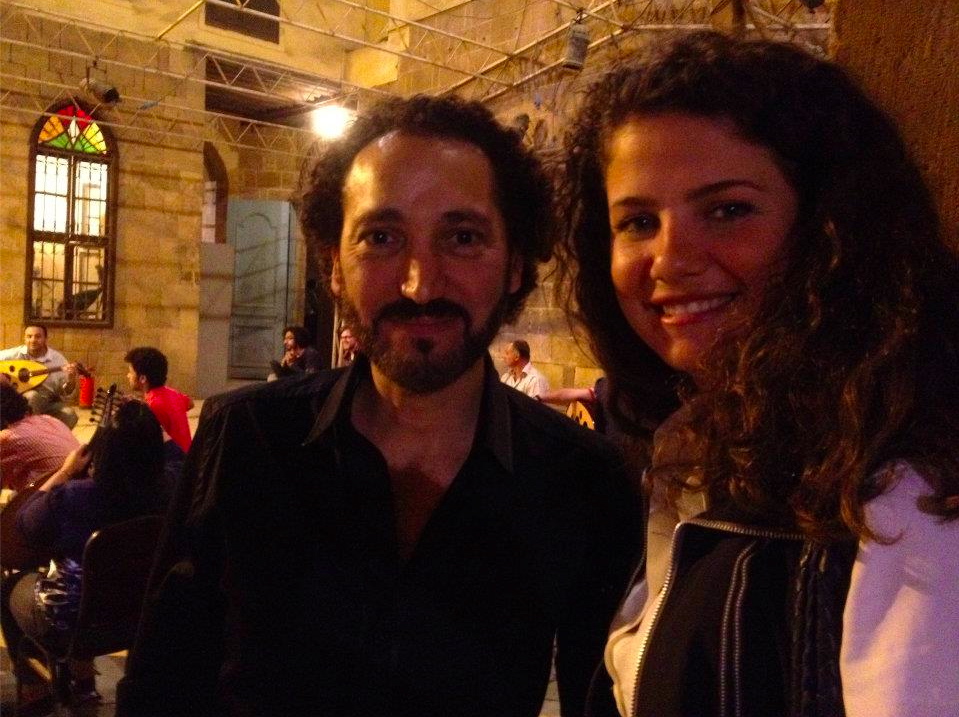 Rima Maktabi with renowned Iraqi oud aficionado Naseer Shamma at his music school in Cairo.
Inside the Middle East team is in Cairo this week as the show celebrates its 100th episode with a special look at education, focusing on the ways Egypt, Lebanon, and the United Arab Emirates are developing their future generation of leaders.
Check out these behind-the-scenes photos on our Facebook page.
From Egypt's bustling capital, Cairo, to the coastal city of Alexandria, Rima Maktabi meets several young Egyptians who explain the challenges of studying – or simply learning how to read – in a nation currently undergoing a rocky transition to democracy.
The program then travels to Beirut, and learns why most Lebanese students are not taught some of the basic history of their nation's 15-year civil war.
In Cairo and Abu Dhabi we meet up with the world famous Iraqi musician Naseer Shama, a man devoting his life to teaching young people the history and melodies of the oud, a traditional Middle Eastern guitar heard in most songs across the region.
Posted by: Schams Elwazer
Filed under: Egypt •Iraq •Lebanon •UAE