From Jieun Lee
CNN
DUBAI, UAE - 1962 was a turning point in the UAE, as oil was discovered in the region. Dubai's days as a quiet pearling port town were soon to be over. With the discovery of large quantities of oil, the world was now interested in the Middle East. And so, a Japanese journalist unknowingly captured these last moments of the traditional ways of life. Nearly a half-century later, these black and white images are now on display in Dubai, showcasing a life that is now all but lost.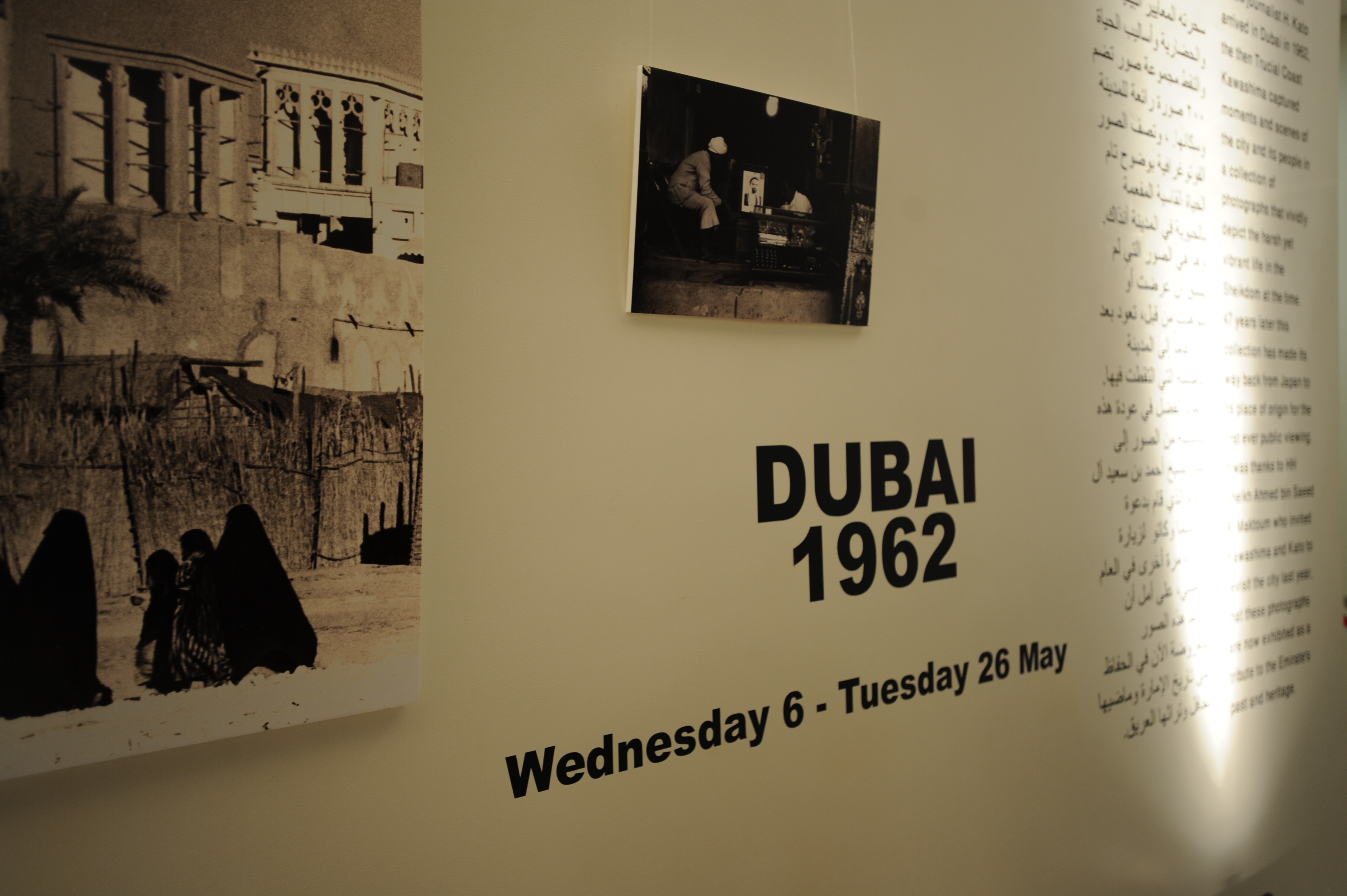 Jieun Lee/CNN. Entrance of the Dubai 1962 exhibit held at the Gallery of Light, DUCTAC, Mall of the Emirates
Yoshio Kawashima is excitedly gesturing me to follow him to a glass case that holds his Nikon S and F2 cameras. "These are the cameras I used 46 years ago to take these photos," he beams. The now 78 year-old Kawashima and 80 year-old writer colleague H. Kato were sent to Dubai as part of a larger trip around the Gulf by the Japanese newspaper Sankei Shimbun.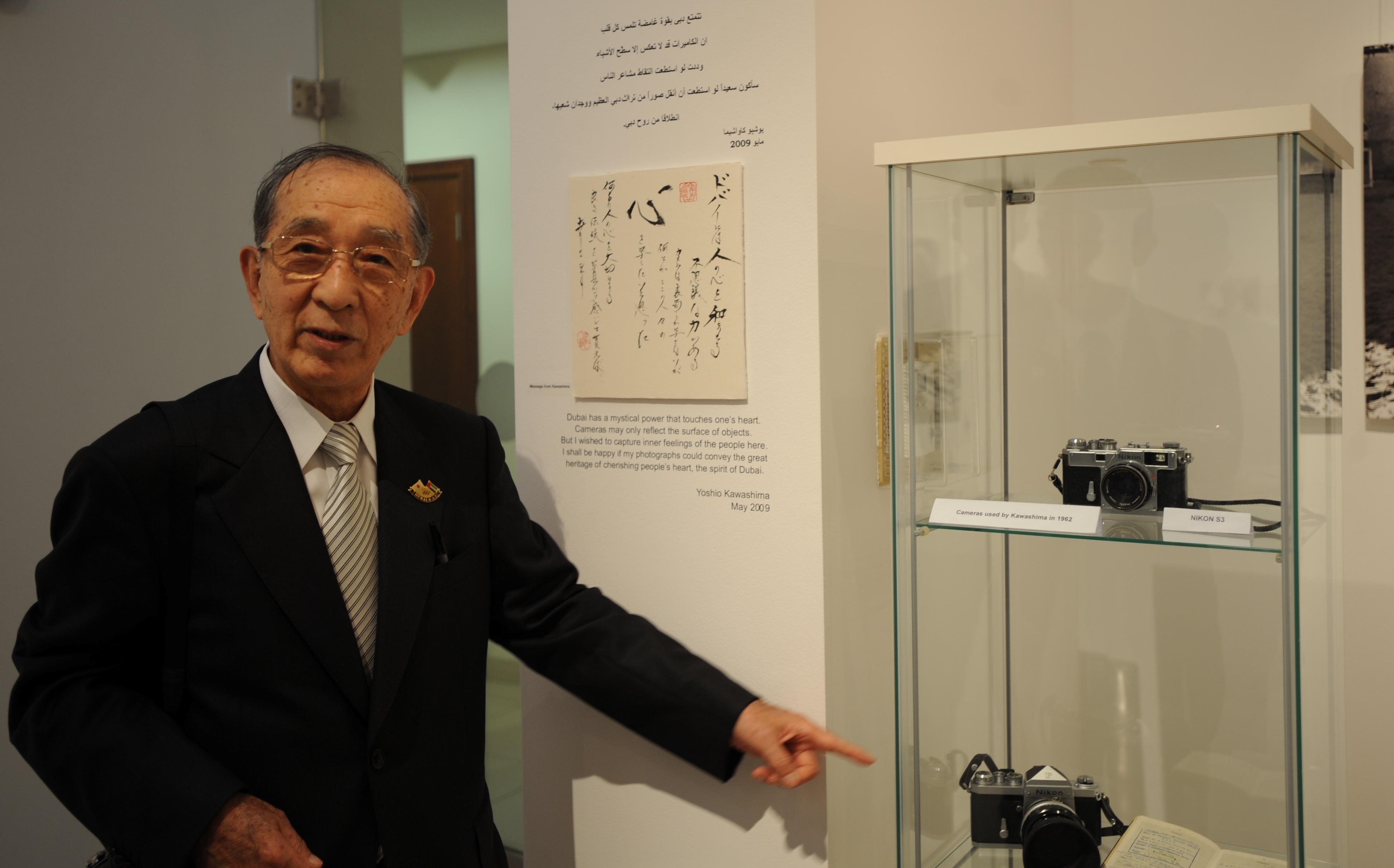 Jieun Lee/CNN. Photographer Kawashima points to his cameras (Nikon S and Nikon F2) and his 1962 passport
The duo arrived for a week at the end of November 1962 at Sharjah's RAF airport intrigued and fascinated. According to Kawashima, "they had no knowledge of what to expect." They may have well been the first Japanese journalists to set foot in Dubai. Kato says "We stayed at the only hotel in Dubai Creek. It was a two-story building with 8 rooms. We were room #2." It is from their room that they heard drums leading them to a nearby wedding party. Fascinated by the way of life and cultural norms, Kawashima set out to capture scenes from everyday life. Unlike the majority of old photographs which portray Dubai's landscape and architectural history, most of Kawashima's photographs capture people, a sense of the culture, and the traditions ways of life. It's seems his photos could have been taken at any time in the previous two hundred years – the masked women dancing in front of barasti houses (houses made of palm fronds), donkeys used to carry fresh water, and men holding fish to sell or falcons to train.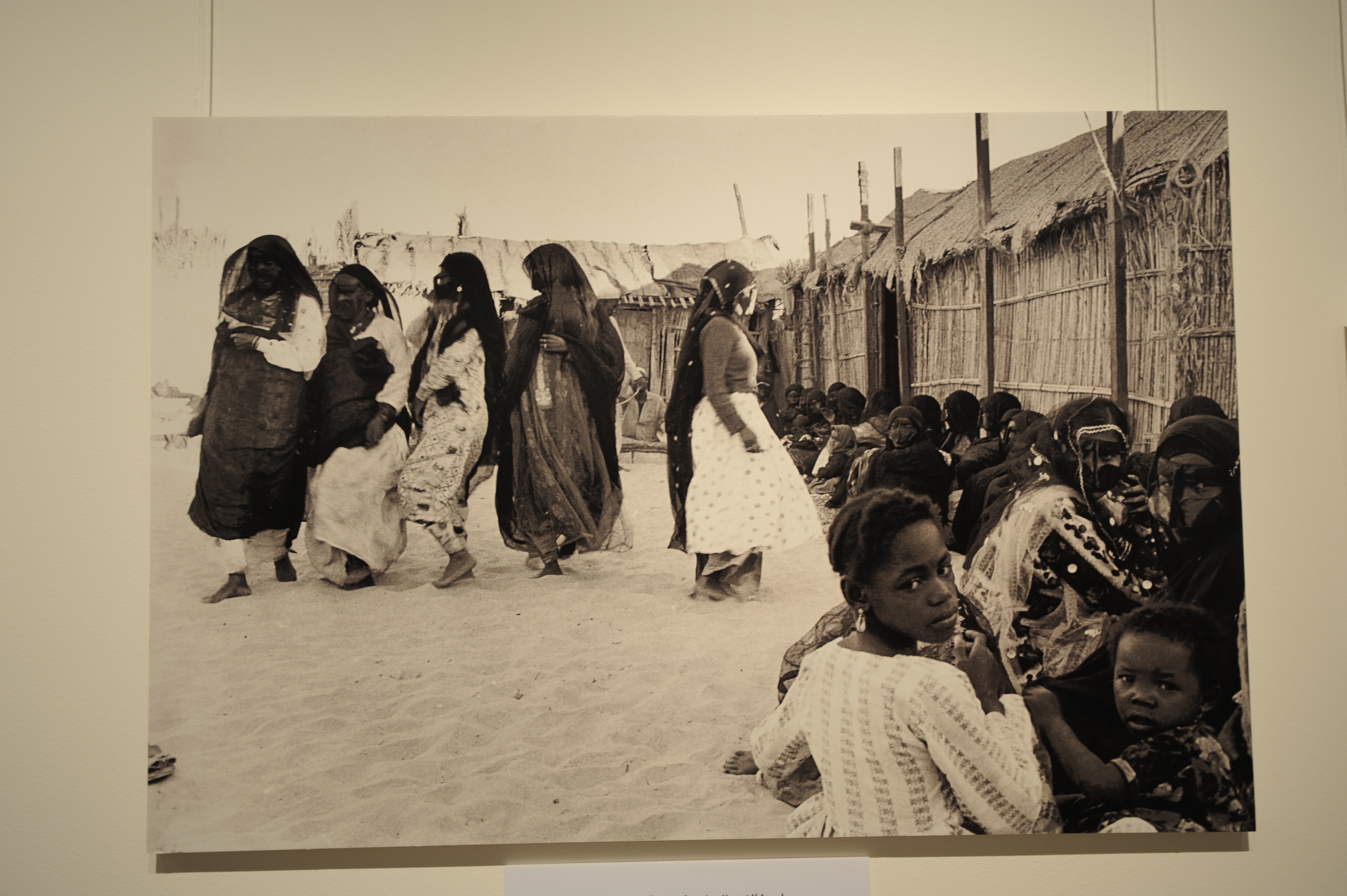 Jieun Lee/CNN. Women dancing at a wedding party
And near five decades later, on their return to Dubai, Kato smiles and says "I have a Rip van Winkle feeling or in Japanese like Urashima Taro….everything has changed in such a short time. " Predictably the city's transformation is overwhelming and astounding. From the simple two-story hotel on Dubai Creek, Dubai now boasts more than 250 hotels and so much more.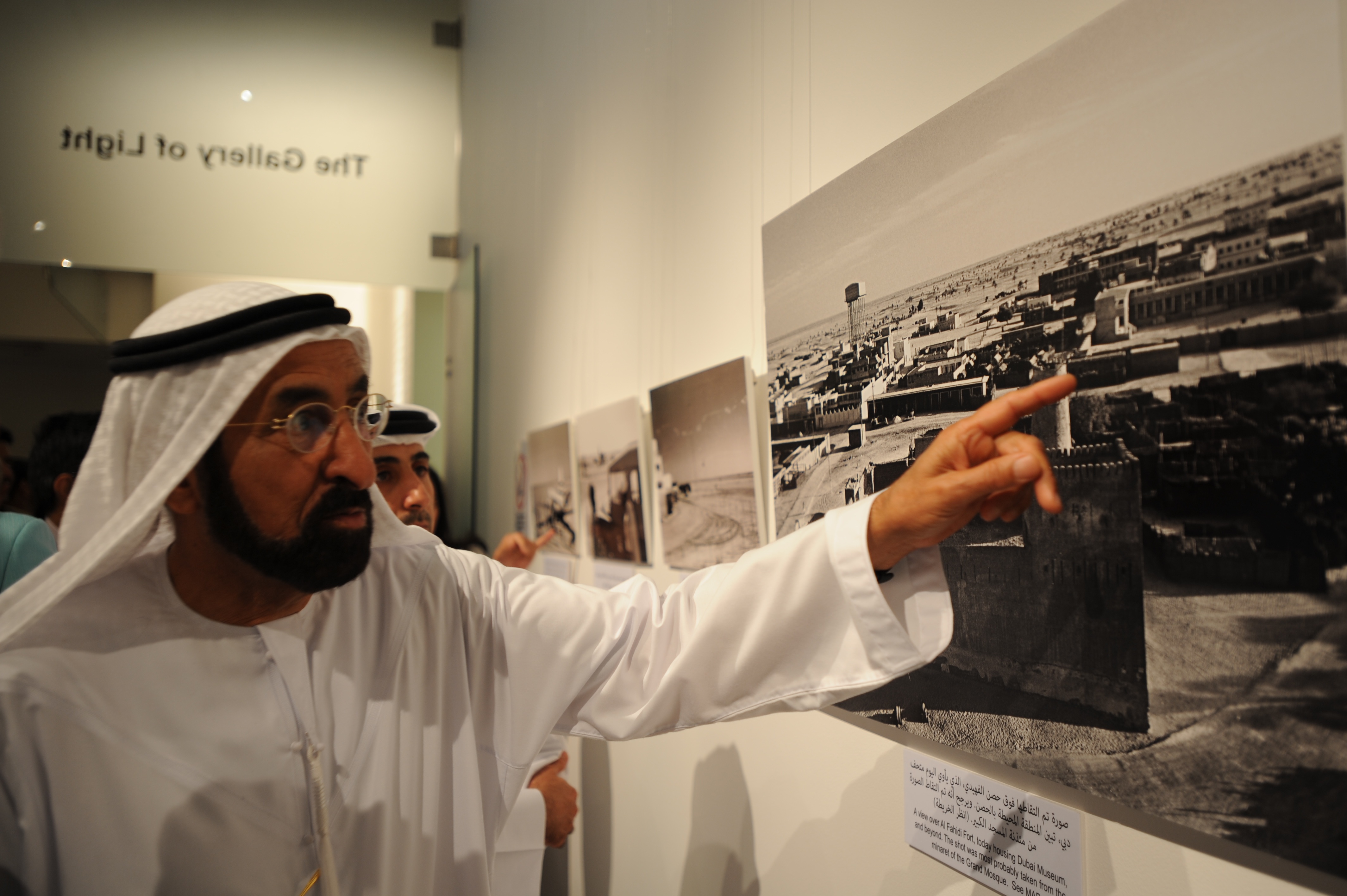 Jieun Lee/CNN. Mr. Juma Al Bawardi pointing at an old photo of Dubai's skyline dominated by wind tower
The same awe and wonder is clearly visible in the very engaged exhibit goers. Alia Fattouh, who works in Dubai at a magazine dedicated to Arab art and culture, has already made a few rounds of the exhibit, examining the photos up-close. "Shots of Old Dubai are rare, and to see how people were living, and how fast Dubai has grown and developed, it's really amazing." For a city where many of its inhabitants only know its new and modern form of gravity defying skyscrapers and high-end luxury of all forms, Kawashima's photographs are a humbling treasure that demonstrates just how far the small coasting trading town has come.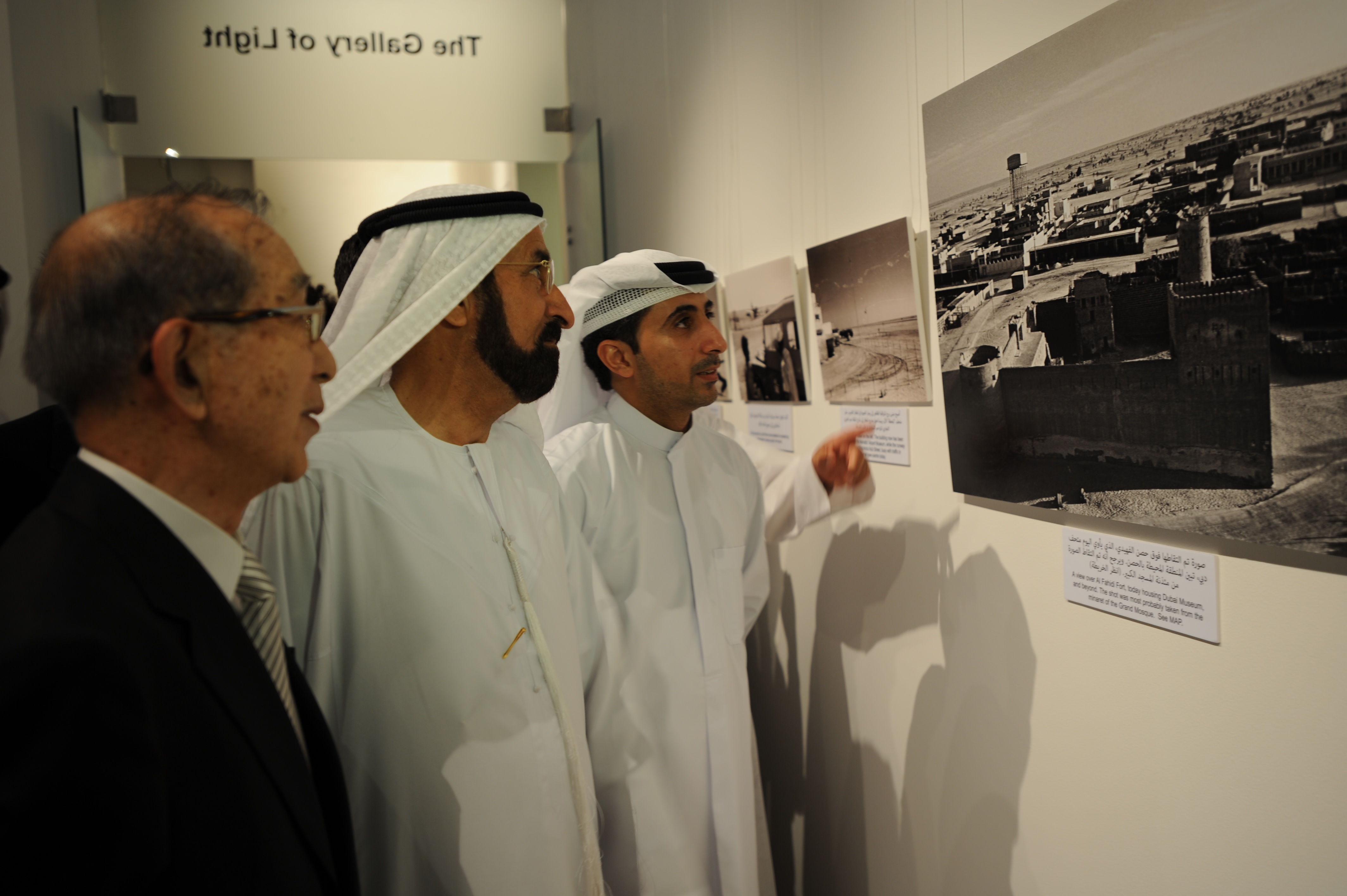 Jieun Lee/CNN. Photographer Kawashima and Mr. Juma Al Bawardi, who lived in Dubai in 1962
DUBAI 1962 will be held at the Dubai Community Theatre & Arts Centre from Wednesday 6 May through Tuesday 26 May.
Posted by: IME Producer
Filed under: Culture Calendar