August 13, 2010
Posted: 533 GMT
Click here to submit photos and video
CNN is planning a four-week series on modern Islam that will run daily throughout the month of Ramadan, and we want you to get involved.
The series will look at what it means to be Muslim and how people live as Muslims in 2010. CNN invites you to grab your camera and show us how you are embracing your faith.
Show and tell us what it means to be Muslim today. Show us how Ramadan is observed where you live. Show us your life during Ramadan, including special customs or traditions.
Your story can be told through photos or video. The best images and stories will appear on air or online as part of CNN's global coverage.
February 2, 2010
Posted: 953 GMT
Inside the Middle East
Hosted by Hala Gorani from the UAE
Debuts February 3rd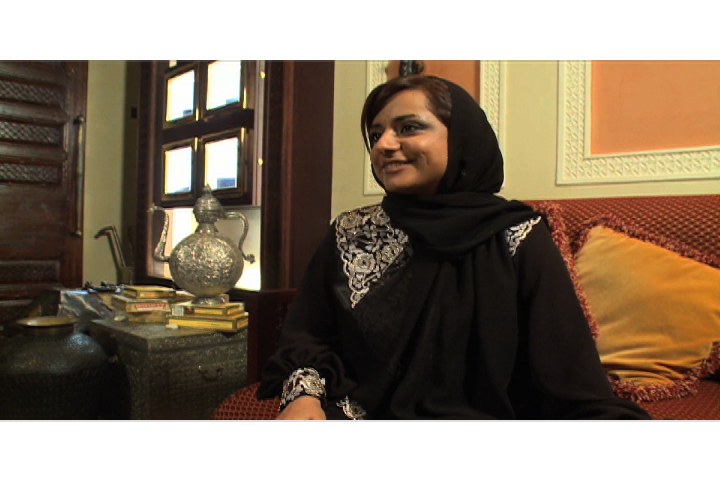 Emirati filmmaker Nayla Al-Khaja.
UAE'S FIRST FEMALE FILMMAKER
Nayla al Khaja is the bright new face of the Emirati film industry. The UAE's first female filmmaker has already challenged official regulators and censors with controversial topics like pedophilia and subtler themes still considered taboo in this conservative society, like relationships outside of marriage. Tracey Holmes speaks to the energetic young Nayla about her film, her ambitions, and the issues facing her generation.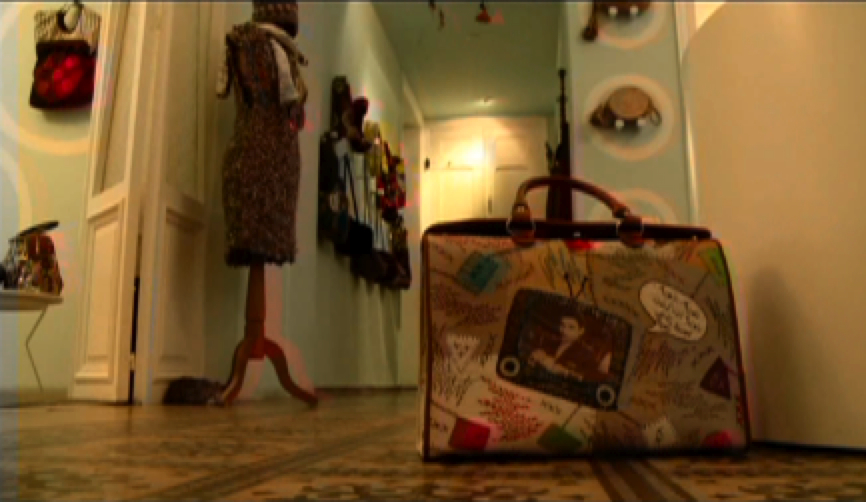 The idea for Sarah's Bag began while its founder was researching a thesis on women in prison.
PRISON CHIC – SARAH'S BAG
Chic and trendy, Sarah Beydoun's hand-embroidered purses gained worldwide fashion fame when Queen Rania and Catherine Deneuve were spotted carrying them. A social worker turned entrepreneur, Sarah grabs attention not only for her designs but for her remarkable team of seamstresses. Each 'Sarah's Bag" is meticulously handmade by Lebanese women prisoners or former inmates as a source of income and a way to reintegrate into society. Brent Sadler introduces us to the women behind the brand and gets a sneak peak of prison chic.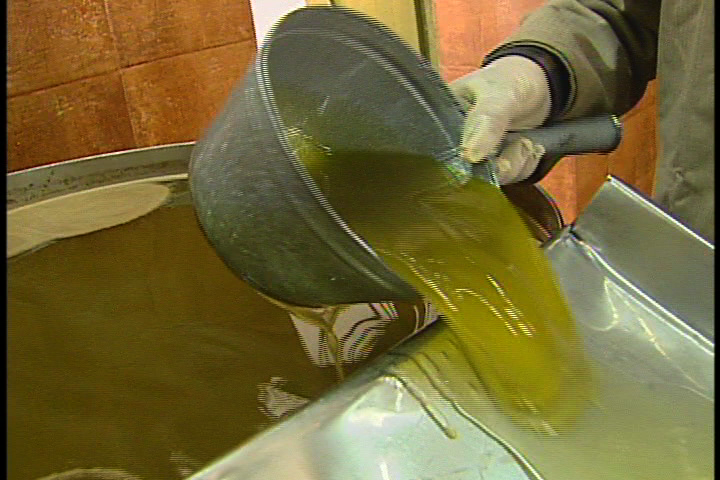 Tunisia's liquid gold: boutique extra virgin olive oil.
LIQUID GOLD
Tunisia is the world's fourth largest producer of olive oil, but Les Moulins Mahjoub south of Tunis assiduously shun the mass market.They've occupied a niche, producing the purest "boutique" olive oil for the most discerning–and wealthy–pallets. Ben Wedeman, CNN's authority in all things olive, puts their oil to the test.
SLICES OF LIFE
We bring you an I-Report from a twitter gathering in Amman and show you sights and sounds of the Al-Ain Aerobatics Show.
We also conduct a taste test of some gourmet dates and introduce you to a fashion designer who specializes in haute couture abayas.
Wednesday: 0830, 1430
Saturday: 0830 1700, 2030
Sunday: 0530, 1530
Monday: 0300
(All times GMT – bear in mind most countries are in Daylight Savings Time)
Posted by: IME Producer
Filed under: Inside The Middle East •iReport •Lebanon •Tunisia •UAE
September 17, 2009
Posted: 704 GMT
Note to Bloggers: Check out our refurbished webpage at http://www.cnn.com/ime where you can upload your video and photo ireports and suggest events you'd like us to cover. Also find us on Facebook by searching for CNN Inside the Middle East and become a fan!
Special Contribution from iReporter – Ali Dahmash
Amman, JORDAN - I have to give credit to social media such as Twitter & Facebook for making it possible for me to interact with Paulo Coelho, the CEO of Aramex & Orange Jordan, Jordanian Minister of Environment in a very short timeand be featured on CNN "Inside the Middle East". That's why I attended Amman Twestival 2009 which is a discussion Panel held for Bloggers and Twitters.
This year the discussion was about Entrepreneurship and Digital Media. Similar events were running simultaneously in more than 202 cities worldwide and Jordanian bloggers as myself were able to participate in this open discussion. It was an open discussion between the four guest Panels, the moderator and the audience and we were able to discuss the future of social media in Jordan and where it is heading as well as many of our concerns. The Panel also discussed the latest in the social media scene and how it is affecting corporations and entrepreneurs in interacting with their clients and customers.
During the event, many Twitterers were sending updates and live feedback on Twitter which was over projected behind the Panel podium. The event lasted until the late hours of the night and was followed by Hot Drinks and the famous Ramadan desert "Atayef" and also a chance for side talks we bloggers and Twitters had with each other which I enjoyed the most. It was a great and enlightening opportunity and finally a chance to connect faces with Twitter profiles.
Posted by: IME Producer
Filed under: iReport •Jordan