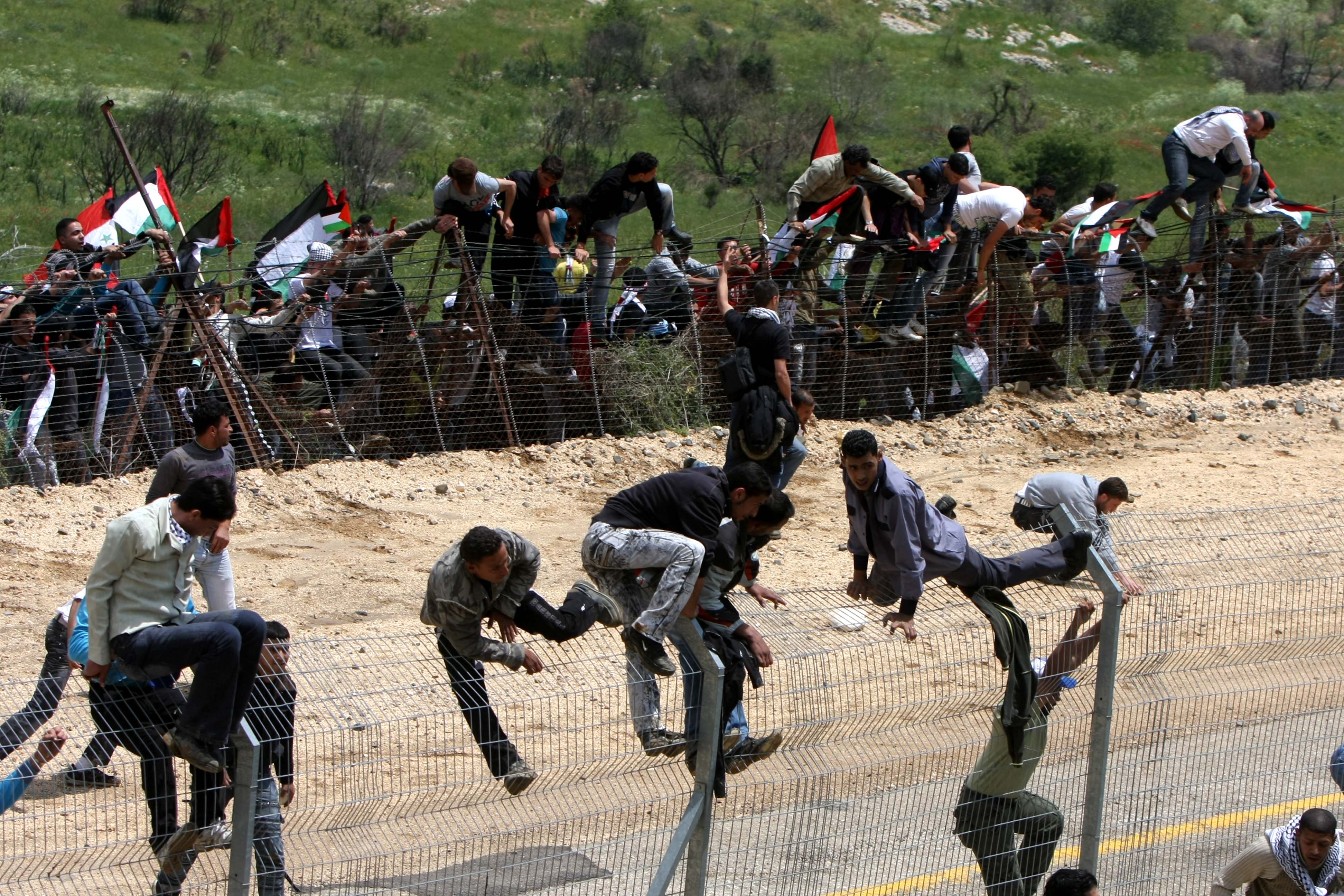 Palestinian protesters infiltrate the Israel-Syria border on May 15 near the Druze village of Majdal Shams. Reportedly at least twelve were killed and several injured when Israeli soldiers opened fire on protesters AFP/ Getty Images.
Clashes between pro-Palestinian protesters and Israeli forces erupted along Israel's borders and occupied territories Sunday, leaving at least 12 dead on a Palestinian mourning day marking the birth of the Jewish state.
Israeli Prime Minister Benjamin Netanyahu decried what he called "violent demonstrations" aimed at undermining Israel's existence.
"We hope for the peace and restfulness to return quickly, but no one should be mistaken - we are determined to defend our borders and our sovereignty," Netanyahu said.
The conflicts broke out on "Nakba Day." Nakba - Arabic for "catastrophe" - marks the period when more than 700,000 Arabs were displaced from their homes during fighting that followed the creation of Israel in 1948.
Two protesters were killed and 170 were wounded Sunday when fighting broke out in the Golan Heights area, the Syrian Arab News Agency said. And at least 10 were killed and 112 others were injured in clashes along the line of demarcation with Lebanon, Lebanon's state news agency reported. Read more...
Posted by: IME Producer
Filed under: Israel •Lebanon •Netanyahu •Palestinians •Syria