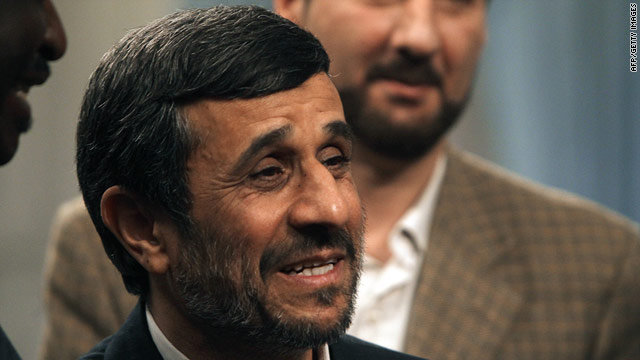 Mahmoud Ahmadinejad (pictured March 8) said military invention by the U.S. and Europe in Libya would make matters worse.
The United States and Europe should not intervene militarily in strife-torn Libya because it would make matters worse, Iranian President Mahmoud Ahmadinejad told Spanish state television TVE on Tuesday.
"I think a military intervention would be even worse. The experience of Iraq and Afghanistan is before us. It made things worse, not better," Ahmadinejad told TVE in an interview at the presidential palace in Tehran, Iran, which was televised in Spain.
He condemned Libyan leader Moammar Gadhafi's bombardment of rebels, saying, "We condemn these massacres and we have condemned them previously. Whomever bombs his own people should be condemned."
But Ahmadinejad - speaking in his native Farsi that was translated to Spanish - also warned, "A Western intervention will just complicate the situation. The West needs to leave behind its colonialist vision."
He accused the United States and Europe of having provided weapons and backing to Gadhafi and other autocratic regimes in the region in the past. Read more...
Posted by: IME Producer
Filed under: Iran •Libya •U.S.