May 14, 2012
Posted: 1129 GMT
The title was won at the Etihad Stadium. The players wore shirts emblazoned with the Etihad Airways logo – the Abu Dhabi-based airline. And the match was watched by an estimated TV audience of 4.7 billion people.
It was, in short, the brightest indicator yet of the Middle East's growing influence within European football.
So how much did Manchester City's dramatic victory on Sunday, that snatched the English Premier League championship from bitter rivals Mancester United, pay back the hundreds of millions of dollars invested by Sheikh Mansour bin Zayed bin Sultan Al Nahyan?
Caroline Cheese examines the numbers and looks at the Gulf's growing influence in "the beautiful game".
Posted by: Leone Lakhani, Schams Elwazer
Filed under: Sports •U.K. •UAE
November 29, 2010
Posted: 1055 GMT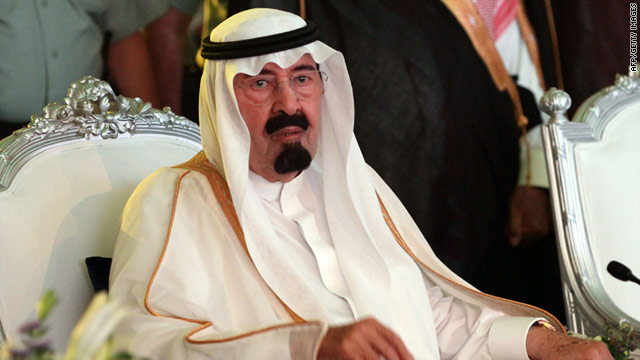 WikiLeaks document: Saudi King Abdullah told an Iranian official: 'You as Persians have no business meddling in Arab matters.'
By Tim Lister, CNN
(CNN) - U.S. diplomatic cables obtained by the website WikiLeaks and published by newspapers in the United States and Europe on Sunday reveal considerable anxiety among the Gulf states about Iran's nuclear program, with the Bahrain's king warning, "The danger of letting it go on is greater than the danger of stopping it."
The cables, many marked "Secret," were among several hundred thousand obtained by WikiLeaks and published by newspapers Sunday.
They reveal great concern among Arab states about Iran's regional ambitions. One cable describes a meeting between Saudi King Abdullah and White House counterterrorism adviser John Brennan and other U.S. officials in March 2009.
According to the cable, the king told the Americans what he had just told the Iranian foreign minister, Manouchehr Mottaki. "You as Persians have no business meddling in Arab matters," the Saudi monarch was quoted as telling Mottaki. "Iran's goal is to cause problems," he told Brennan. "There is no doubt something unstable about them." Read full story...
Posted by: IME Producer
Filed under: Bahrain •Egypt •Iran •Iraq •Oman •Saudi Arabia •U.K. •U.S.
March 23, 2010
Posted: 1246 GMT
London, England (CNN) - Britain has expelled an Israeli diplomat in connection with cloned passports used by suspects in the January killing of a Hamas leader in Dubai, a British government source familiar with the situation told CNN Tuesday.
Israel's ambassador to the United Kingdom met with British Foreign Office officials on Monday, the source said.
The expelled diplomat's rank and identity were not released, and the source did not say when the diplomat was expelled.
Mahmoud al-Mabhouh, a founding member of Hamas' military wing, was found dead January 20 in his Dubai hotel room. Police believe he was killed the night before, allegedly by the secretive Israeli foreign intelligence unit Mossad.
Two sources told CNN earlier this month that the number of identified suspects in al-Mabhouh's death was up to 27. Of them, 26 were carrying European or Australian passports, authorities have said.
The sources - an official familiar with the investigation and a police source - did not say which nation issued the passport used by the 27th suspect. Read full story...
Filed under: Dubai •Hamas •Israel •U.K.
February 20, 2010
Posted: 1213 GMT
London, England (CNN) - The British Foreign Office denied a news report Friday that the British intelligence service was told in advance that Israeli agents planned to assassinate a senior Hamas militant.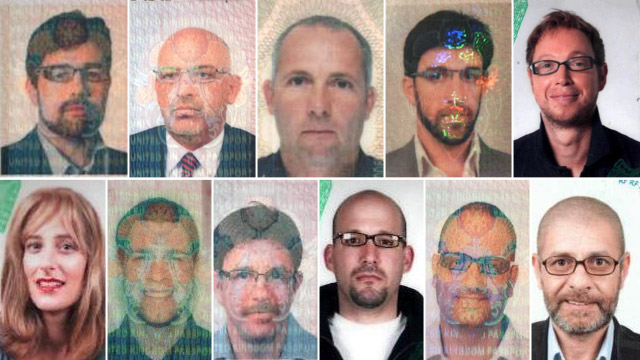 Passport photos showing the 11 suspects wanted over the murder of Hamas official Mahmoud al-Mabhouh.
Israel has brushed aside suggestions that it was involved in the January 20 death in a Dubai hotel of Mahmoud al-Mabhouh, a founding member of Hamas' military wing. Israeli Foreign Minister Avigdor Lieberman has said there is "no reason to think" that Israeli agents were involved in the killing.
The British Foreign Office reacted strongly Friday to a report in London's Daily Mail saying that that its spy agency, the MI6, "was tipped off that Israeli agents were planning to carry out an 'overseas operation' using fake British passports." The report cited an unnamed British security source.
"Any suggestion that we knew anything about the murder in Dubai before it happened, including about the misuse of British passports, is completely untrue," the Foreign Office said in a statement.
Interpol has made public the photos and fraudulent names of 11 people it said were involved in the murder in Dubai last month. The "red notices" are not international arrest warrants, but are a way of alerting police forces around the world that the suspects are wanted by authorities in the United Arab Emirates.
The suspects had European passports - one from France, three from Ireland, six from Britain, and one from Germany, according to police.
Officials in the UAE have told CNN there are several other suspects, as well.
"As we have said already, the Dubai authorities told us about the role of British passports on 15 February," nearly a month after the killing and hours before Dubai investigators held a news conference about the case, the British Foreign Office said in its statement.
"We told them the following day that the passports used were fraudulent. The head of the Dubai police has also made clear that embassies were not contacted until shortly before the identity of the suspects was revealed."
The Austrian government, meanwhile, weighed in on news reports that Austrian mobile phone numbers may have been used in the plot.
The Austrian Counter Terrorism unit is involved in investigating that angle, said Rudolf Gollia, spokesman for Austria's Ministry of Interior.
"We have some information but we aren't allowed to communicate it," he said. "We have, however, no suspects and we believe that it was only the Austrian numbers involved, not anyone actually physically located in Austria."
Filed under: Hamas •Israel •U.K.
March 23, 2009
Posted: 1421 GMT
Car bomb kills senior Palestinian official
BEIRUT, Lebanon (CNN) - A senior Palestinian official and three bodyguards were killed Monday when a car bomb targeting his convoy exploded in the vicinity of Mieh Miyeh Palestinian refugee camp near the southern Lebanese city of Sidon.
U.S. files complaint against suspects in '07 Iraq ambush
BAGHDAD, Iraq (CNN) - The U.S. Army has filed a criminal complaint in Iraq against 12 people suspected in an ambush south of Baghdad nearly two years ago that left seven U.S. soldiers dead, the military said Sunday.
Israeli police disable car bomb outside crowded shopping mall
JERUSALEM (CNN) - A "huge disaster" was averted when a car bomb, set to go off outside a shopping mall, was disabled before it exploded, Israeli Prime Minister Ehud Olmert said Sunday.
New video of Briton seized in Iraq in 2007
BAGHDAD, Iraq (CNN) - The British Embassy in Baghdad has received a new video of one of five British hostages kidnapped about two years ago.
Posted by: IME Producer
Filed under: CNN Coverage •Iraq •Palestinians •U.K. •U.S.