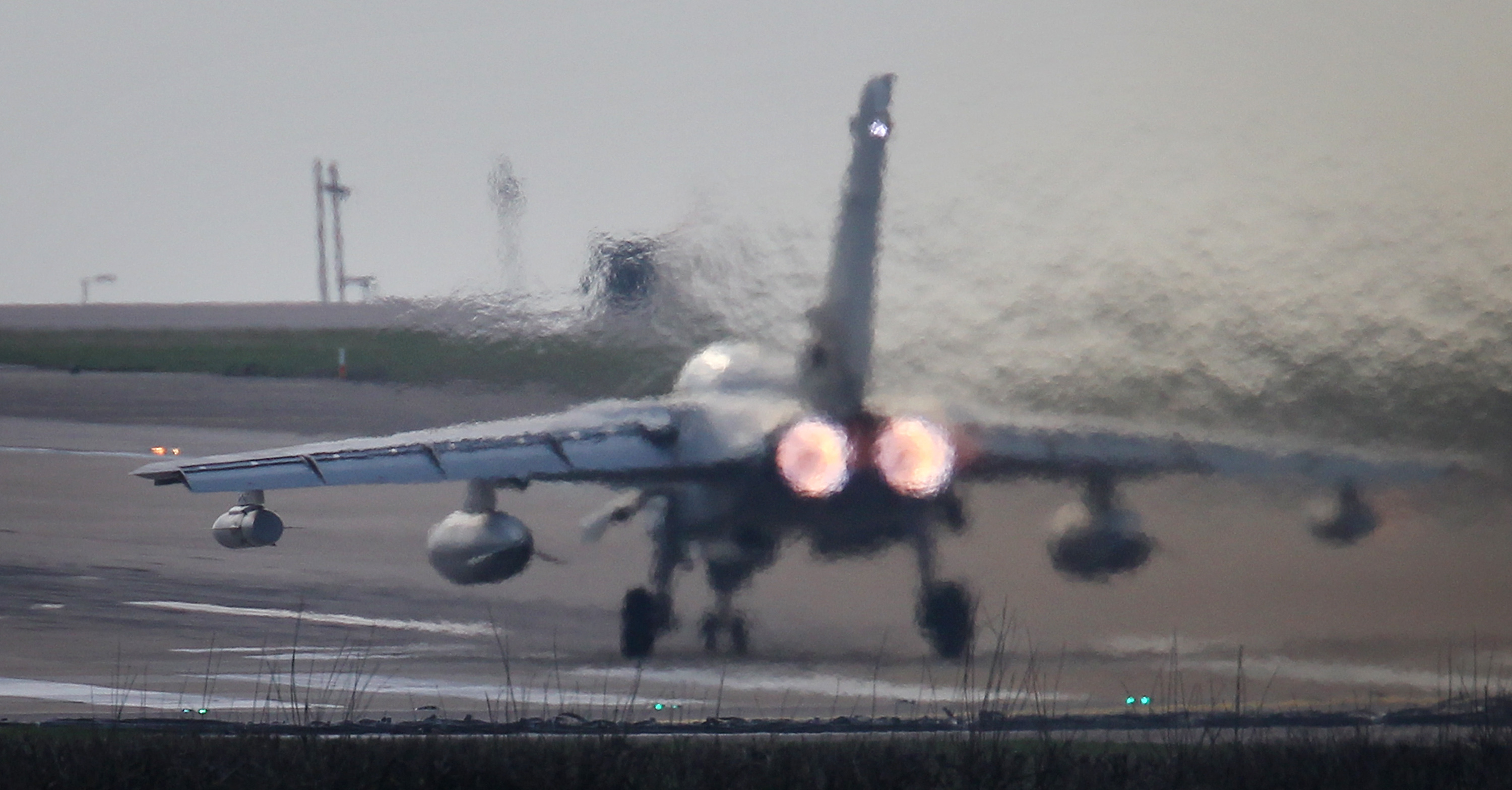 A Tornado GR4 aircraft takes off from Royal Air Force in England.
President Obama and his national security team worked behind the scenes Sunday to try to shore up support within the Arab world for the military mission in Libya, with top White House aides reaching out to officials of the Arab League to insist the bombing does not exceed the scope of a U.N. mandate, according to senior administration officials.
The senior officials described the Obama team's phone calls as making clear to the Arab League that bombing Libyan leader Moammar Gadhafi's air defenses falls within the U.N. Security Council resolution's scope of imposing a no-fly zone and taking "all necessary measures" to stop the dictator from attacking civilians in his own country.
"We don't believe this goes beyond the resolution," said one senior administration official in describing the White House's message to the Arab League.
The lobbying came after Arab League officials complained earlier Sunday that airstrikes by the U.S. military and other allies inside Libya exceeded the scope of merely instituting a no-fly zone.
The senior officials noted that Obama also personally called King Abdullah of Jordan as part of the effort to keep key Arab allies on board with the mission. Read more...
Posted by: IME Producer
Filed under: Obama •U.S.