November 18, 2010
Posted: 2041 GMT
It's late afternoon in Jerusalem and Moses Levi is making one of his frequent visits to the Western Wall.
"They say this is where the presence of God is," Levi says as he ambles across the plaza of Judaism's holiest site, a mere stone's throw away from Islam's sacred al-Aqsa Mosque.
"That's why you have Muslims here, Christians here, and obviously you have the Israelites here.  When everybody disagrees about everything, they agree about one thing:  that this is where they need to come to pray."
Like many of the worshippers there, he is dressed in traditional garb – a silver-striped silk robe, black knee-length pants, a white knit skullcap, and specially knotted fringes dangling from the sides of his legs.
In many ways, Levi is indistinguishable from the thousands of ultra-orthodox Jews who call Jerusalem home.  The only hint of something unusual is the Kurt Cobain T-shirt he wears under the robe, the black Ray-Ban sunglasses, and the signs of recognition on the faces of tourists passing by.
Levi is, in fact, far from your standard ultra-orthodox adherent to the Jewish faith.
Posted by: Izzy Lemberg, Kevin Flower
Filed under: Culture •General •Jerusalem •Judaism •Religion •Video
October 19, 2010
Posted: 459 GMT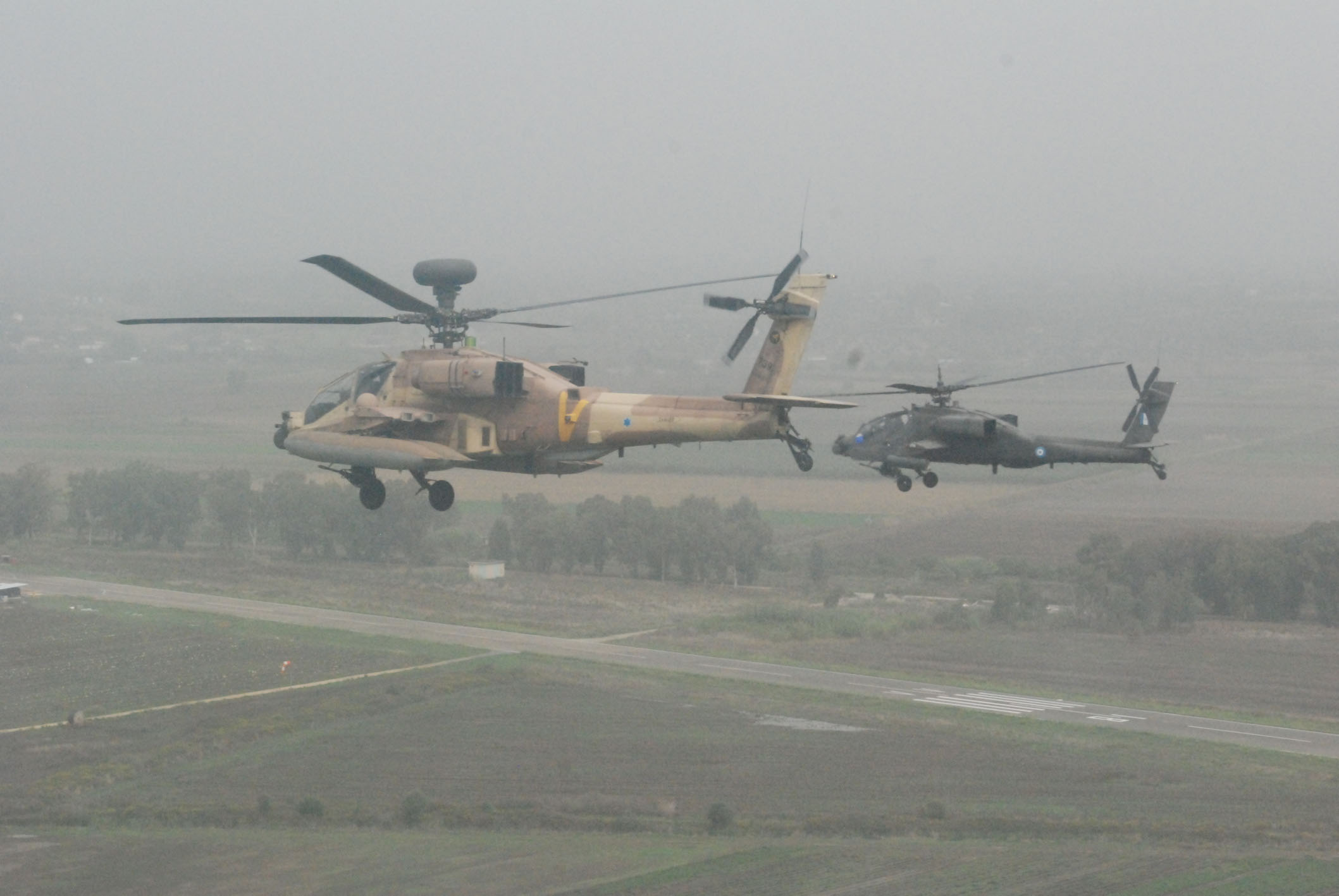 Israeli and Greek Air Forces train together in Greece (Israeli Military Photo)
This week's visit of Greek Foreign Minister Dmityris Droutsas to Israel marks another step in what the Israeli media is calling a "blossoming romance" between the two countries.
The warming has intensified amid Israel's deteriorating relations with Turkey, Greece's historical rival.
Droutsas' visit, which includes the signing of an aviation agreement between the two countries, comes several days after the nations held joint military exercises in southern Israel, and follows earlier visits by Israeli Prime Minister Benjamin Netanyahu to Athens and Greek Prime Minister George Papandreou to Jerusalem.
Israel and Turkey had been strategic allies, with the countries' militaries cooperating closely. But that relationship began to experience strains after a dispute over Israel's assault on Hamas-ruled Gaza in January of 2009, and was seriously damaged when Israeli commandos boarded a Turkish-flagged ship carrying humanitarian supplies as it tried to break Israel's blockade of Gaza. Nine Turkish nationals were killed.
Read the rest of the story here
Posted by: Izzy Lemberg
Filed under: Israel •Turkey
September 1, 2010
Posted: 2003 GMT
Nobel Peace Prize winner Elie Wiesel is highly optimistic about the outcome of the Washington summit, despite popular cynicism surrounding yet another attempt at Middle East peacemaking.
Wiesel, the 1986 recipient of the Peace Prize and author who has chronicled humanity's darker side, spoke about the U.S. effort to launch direct talks between Israel and the Palestinian Authority on the sidelines of a conference he was attending in Jerusalem. Wiesel told CNN: "President Obama, the initiator of this noble endeavor, he would not have done it had there been no indication, the kind of indication from all parts, all segments of the equation that something is about to happen."
All the parties coming to Washington must see some light at the end of the tunnel to take this kind of gamble, he said, asking rhetorically: "Why meet, to have another failure at home and abroad in the world? It makes no sense."
Wiesel also believes that both sides are now in a state of war fatigue. "I have a feeling here everybody is tired... too much war, too much violence, too much suffering, too much pain, too much death, and therefore I think that this time we are on the right way," he said. Read the rest of this entry »
Posted by: Izzy Lemberg
Filed under: Israel •Jerusalem •Obama •Palestinians