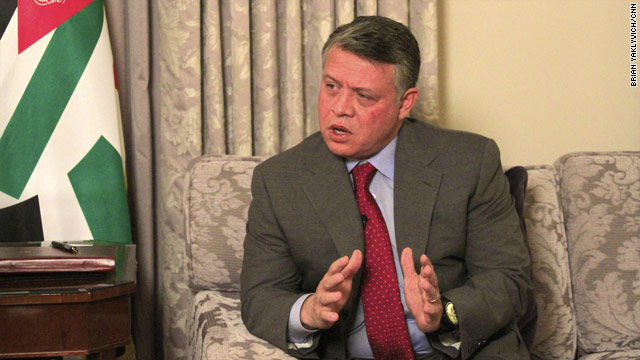 Jordan's King Abdullah sits down for interview with CNN in Washington
He was the first Arab leader to call for Syrian President Bashar al-Assad to step down, yet after months of violence and a less than successful effort by the Arab League to stop the killing of protesters, King Abdullah of Jordan says don't expect change in Syria overnight.
"I don't see Syria going through many changes. I think what you're seeing in Syria today, you will continue to see for a while longer," Abdullah said in an interview with CNN's Security Clearance blog.
"It's a very complicated puzzle and there is no simple solution. If you can imagine Iraq being a simple solution to move Iraq into the light a couple of years ago and it's different in Libya, so it has everybody stumped and I don't think anybody has a clear answer on what to do about Syria."
Read the whole story here.
Posted by: Suzanne Kelly
Filed under: Jordan •Syria