What's the buzz on ... George Tenet?
Each week, CNN.com takes a look at trends in the blogosphere by tracking one topic across gender and generation. This week, we focus on former CIA director George Tenet, whose new memoir "At the Center of the Storm: My Years at the CIA" criticizes the Bush Administration for ignoring his warnings of an attack from Al Qaeda. Here is a look at what bloggers are saying on the subject.
Overall opinion (April 25-May 1, 2007)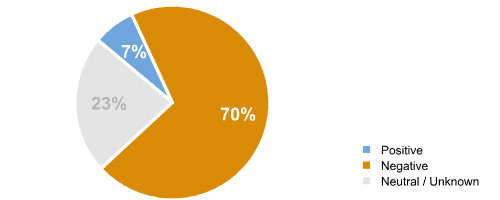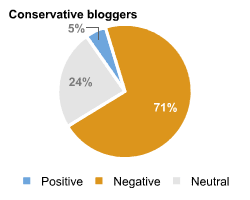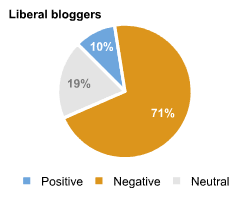 So what does this mean?
The overwhelming majority of blog conversations about George Tenet were negative, with liberal and conservative bloggers mostly on the same page. Many bloggers said Tenet is a liar; while others called his new book a publicity stunt. Only 7 percent of bloggers had anything positive to say about Tenet. Those who did cited an eagerness to read about how the Bush administration has failed America.
In their own words
Ray McGovern on AntiWar.com
George Tenet's book shows that he remains, first and foremost, a politician -- with no clue as to the proper role of intelligence work. He is unhappy about going down in history as "Slam-Dunk Tenet." But, George protests, his famous remark to President Bush on December 21, 2002, was not meant to assure the president that available intelligence on weapons of mass destruction in Iraq was a "slam dunk." Rather he meant that the argument that Saddam Hussein had such weapons could be enhanced to slam-dunk status in order to sell war on Iraq.
Mirth in a comment thread on Informed Voters
No, I don't feel sorry for Tenet. He seeks redemption now and in his finger-pointing, he turns us away from his complicity, away from his lack of opposing voice to what he knew was wrong, away from the CIA's policy of 'extraordinary rendition,' away from his cheerleading of this criminal administration. What I feel for him is contempt.
Tyler Drumheller on No Quarter
As people read through George Tenet's "At the Center of the Storm" I hope the basic errors and misstatements of fact do not detract from the most important point, that the Bush administration came into office with the idea of attacking Iraq and they proceeded to misuse and manipulate intelligence to support their preconceived views, both before and after 9/11..
David Drake on David Drake
This is the same George Tenet who told liberal journalist Bob Woodward that ousting Saddam Hussein and the Iraq War would be a "slam dunk." These days, Tenet claims his "slam dunk" words are being distorted. Distorted by the liberal-leaning Bob Woodward? No ... that can't be.
This post is not to rip Mr. Tenet or his service to our country, but there are many inconsistencies in what he is saying today compared to what he has said in the past.