A perfect alibi?
A criminal trial is a journey to the truth, or so goes the conventional wisdom. Witnesses are sworn to tell the truth, the whole truth and nothing but the truth. But the whole truth is rarely told at trials; they are more like well-scripted plays, edited in advance through a series of pretrial legal maneuvers and evidentiary rulings.
The prosecution's version of the truth was told last fall at McCullough's four-day murder trial. The defense consisted of an anemic attempt to poke a few holes in the prosecution's script.
"Based on the judge's pretrial rulings, it became a situation in which we sort of tried the case with our hands tied behind our back," said his lawyer, Public Defender Tom McCulloch.
The defense attorney could not show that the FBI had cleared his client decades ago. Without putting his client on the stand, he could not present an alibi defense. He could not tell Jack McCullough's version of the truth. Nor could he argue that Kathy Chapman had picked out someone else in the Wisconsin lineup back in 1957. Because she could not recall the lineup on the witness stand, he couldn't question her about it.
Had the crime been committed a year or two ago, there likely would have been DNA samples to test, along with credit card receipts, phone records and cellphone GPS pings to trace. There would have been little doubt where McCullough was – and when. The key witnesses would be alive and their memories would be fresh.
But this 55-year-old kidnapping and murder suffered from weaknesses typical of cold cases: The physical evidence that had existed was lost, including the doll Maria was carrying and her killer handled. No murder weapon was found. Most of the witnesses were dead.
"When it came down to our case and the state's attorney's case," said defense investigator Crystal Harrolle, "the state had more people alive than we did."
Prosecutors and defense attorneys were left to reconstruct history with what little evidence they had. And that is why a decision to bar any surviving evidence – even old police reports – can be so significant in a cold case.
Judge James Hallock ruled before the trial that Eileen Tessier's dying statement implicating her son would be admitted, but the 1957 FBI reports would be barred. As a result, a mother was able to accuse her son from the grave, but his alibi was never heard.
Would justice have been better served by a hearing of all of the facts and theories?
"I think the question of how you deal with old reports that are as authentic as the day is long — in the context of them being the sole remaining evidence of a defendant's alibi — is something an appellate case will have to decide," said McCulloch, the defense attorney.
Hallock could not comment on his rulings. Judge Judith Brawka, the chief judge of his circuit, cited McCullough's appeal and said in an e-mail that the state's code of judicial conduct "prohibits a judge from public comment about a pending proceeding in any court."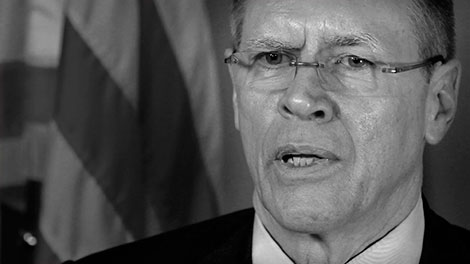 CNN consulted two attorneys with expertise on Illinois' hearsay law. Both were intimately involved in the Drew Peterson case, which galvanized the sweeping changes to the law in 2008.
Steve Greenberg was a member of Peterson's defense team. Stephen White, at the time a judge, upheld the constitutionality of what became known as Drew's Law. It expanded the circumstances under which hearsay statements could be admitted in trials.
Peterson, a former police sergeant in Bolingbrook, Illinois, was convicted in 2012 of killing his third wife, Kathleen Savio; he is suspected of killing his fourth wife, Stacy Peterson, who vanished in 2007.
In Peterson's trial, the new hearsay exceptions allowed statements both women made to others that Peterson might harm them. Why? The women were unavailable to testify, and a judge found that Peterson likely was responsible for their absence.
Examining the Ridulph case for CNN, both Greenberg and White questioned how Eileen Tessier's deathbed statement could have been allowed into evidence. Drew's Law didn't apply because the defendant did not make the witness unavailable; she died of cancer.
Judge Hallock admitted the woman's dying words under the theory that she made the statement "against her own interests." But CNN's experts pointed out that she admitted no wrongdoing, so it really didn't fit under that hearsay exception.
Eileen Tessier never acknowledged taking part in a cover-up. She merely said, "John did it," or "He did it."
"It's an accusation," Greenberg said, not a confession. "If she had said 'John killed that little girl and I helped him cover it up,' that would work. But this is too sketchy."
In Greenberg's view, allowing in the deathbed statement was a stretch of the hearsay exception. And it raises a question: Should the court have taken a similarly liberal view toward the defense's request for a hearsay exception? Should it have also allowed the old FBI reports?
Greenberg says the FBI reports might have come into evidence as historical records – a hearsay exception that applies to documents that are more than 20 years old. That was the defense's strategy, but the judge rejected it. The exception has been used in the past for maps, deeds, wills and other civil documents, but never for police reports. There is no legal precedent to allow them.
But every legal precedent begins with a test case, Greenberg added.
Campbell, the prosecutor, said he was "stunned" that Hallock allowed Eileen Tessier's statement into the trial. But, because the judge did not cite it in his verdict, Campbell believes the error might be "harmless" – not enough to overturn the conviction.
Campbell said that he thought Hallock's ruling on the FBI reports was solid; he can't see any circumstance under which a judge would allow police reports into evidence in the place of witness testimony. Had the FBI reports been allowed, he said, prosecutors were ready to fight back by showing that the original source for the alibi was the defendant himself.
If the FBI reports were to somehow enter the case, there are two timelines to consider, not just one. And that really is the central dispute in this cold case: Was Maria snatched at 7 p.m., or did the crime take place earlier, before 6:20?
Newspaper articles from the time — and the FBI reports themselves — show that establishing a clear timeline was a problem from the very first hours of this case. Only two facts relating to the timeline cannot be disputed: A collect call was placed from Rockford, 40 miles away, to the Tessier family's house at 6:57 p.m. And Maria wasn't reported missing to police until 8:10 p.m.
So what happened at the corner of Center Cross Street and Archie Place between 6 and 8 p.m. on December 3, 1957? The police and FBI reports from 1957 could have helped shed light. CNN was able to examine about 200 pages of those reports; thousands of pages more remain sealed from public view.
If Maria was snatched at about 7 p.m., the defense says, John Tessier couldn't have been the kidnapper. He was 40 miles away, in Rockford, calling home from a pay phone.
That was the conclusion the FBI agents in Sycamore reached in 1957, when they cleared Tessier. A judge or jury might have reached the same conclusion, defense attorney McCulloch believes, had the old FBI reports been admitted at the trial.
"The FBI verified all of that information," he said. "So if you are 40 miles away at that point, roughly three minutes, give or take, away from the time of the snatch, that is what we believe to be the perfect alibi."