U.S. report assesses human trafficking
The U.S. State Department's annual "Trafficking in Persons" report looks at human trafficking activity around the world and divides countries into a "tier" system. The report identifies "Tier 1" countries as those whose governments comply fully with the Trafficking Victims Protection Act of 2000. The governments of "Tier 2" countries do not fully comply with the act but are making "significant progress" toward compliance. "Tier 3" countries do not comply and are not making efforts to do so.

The map highlights the countries listed as "Tier 3" in the years the State Department has released the report.
---
---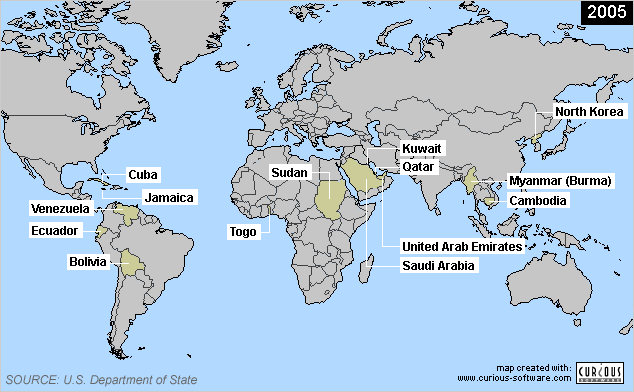 ---
---