Story highlights
Annual Conde Nast Traveler survey names Melbourne and Auckland as world's friendliest cities
Aucklanders praised for their humor, while Melbournians are described as "a friendly bunch"
South Africa's Johannesburg topped the unfriendly city list with readers criticizing crime levels
Australians and New Zealanders tend to get annoyed when their accents get mistaken for one another, but there's one thing they do share.
Both countries can lay claim to hosting the world's friendliest city, with Melbourne and Auckland jointly taking top honors in a new survey.
Another southern hemisphere destination – South Africa's Johannesburg – didn't fare quite as well, being named as the most unfriendly.
Conde Nast Traveler magazine's annual Readers' Choice Survey says it was "no surprise readers adore Melbourne," calling it Australia's "capital of cool."
Aucklanders were praised by readers for their "humor" and a view on life that's "something to aspire to attain."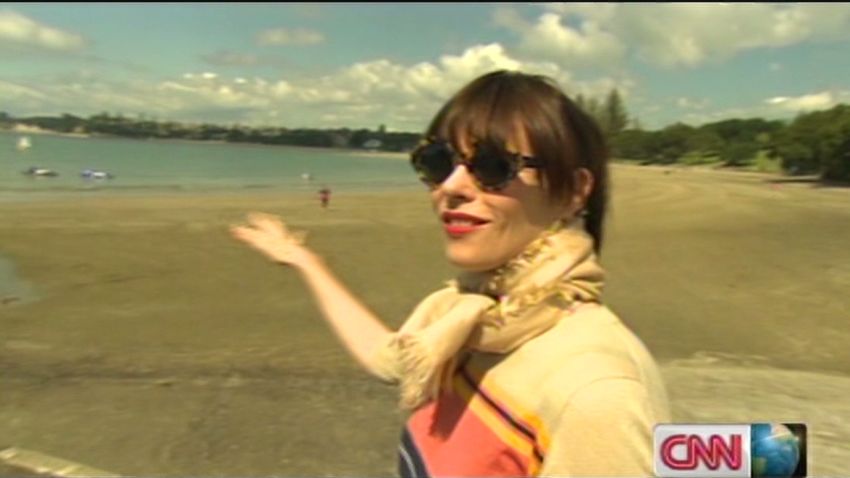 New Zealand's beach culture
Melbourne: Australia's sporting capital?
Coffee tasting in Melbourne
Australia scored a friendly city double, with Sydney also making the top 10 alongside a global scattering that includes Cambodia's "awe-inspiring" temple gateway Siem Reap and "vibrant" Dublin.
The United States fielded two cities onto the friendly list, with Savannah, Georgia, and Charleston, South Carolina, each winning praise.
MORE: Friendliest/Unfriendliest cities in the United States
'City of crime and contrasts'
CN Traveler says its "subjective" survey asked readers to rate cities on a number of factors, including "friendliness."
It said the results didn't always reflect the local residents.
Such is the case with Beijing, which made number six on the unfriendly list after being dissed for its "terrible pollution" and "dirty streets and hideous traffic."
The Chinese capital was joined by the French port of Marseille ("Stay away! Threatening"), "overcrowded and ostentatious" Monaco, "rude" Frankfurt, "forgettable" Cannes and – to compound French ignominy – "cold and aloof" Paris.
Johannesburg was named most unfriendly because, despite being "one of the most beautiful" cities, "safety still remains a serious concern" with one reader calling it "a city of crime and contrasts."
South Africa didn't come home empty handed, however.
Its coastal city of Cape Town placed eighth on the friendly list, with one reader describing it as "the most amazing place on Earth" thanks to its mix of nature, beaches and mountains.
MORE: Travel + Leisure names world's best cities
World's friendliest cities according to Conde Nast Traveler
11. Budapest, Hungary
9 (tie). Seville, Spain
9 (tie). Savannah, Georgia
8. Cape Town, South Africa
7. Siem Reap, Cambodia
5 (tie). Sydney
5 (tie). Dublin, Ireland
4. Charleston, South Carolina
3. Victoria, BC, Canada
1 (tie). Melbourne
1 (tie). Auckland, New Zealand
'Joburg' embraces cultural diversity
Street art comes to life in Johannesburg
MORE: 20 of the world's most beautiful best heritage sites
World's unfriendliest cities
10. Nassau, Bahamas
9. Monte Carlo, Monaco
8. Milan, Italy
7. Frankfurt, Germany
6. Beijing
5. Marseille, France
4. Paris
3. Moscow
2. Cannes, France
1. Johannesburg, South Africa