Story highlights
Japan's surprise attack on Pearl Harbor sank the USS Arizona on December 7, 1941
A dock was damaged in an accident May 27, closing the memorial for nine days
On the day the nation pays tribute to those who perished in the December 7, 1941 Japanese attack on Pearl Harbor, the USS Arizona memorial will honor the man who was the ship's oldest surviving officer.
As part of the 74th anniversary of National Pearl Harbor Remembrance Day on Monday, the ashes of retired Navy Lt. Cmdr. Joe Langdell, who died at age 100 in February, will be interred in the ship with full military burial honors.
The day-long schedule can be viewed via a livestream feed at pearlharborevents.com/live-stream.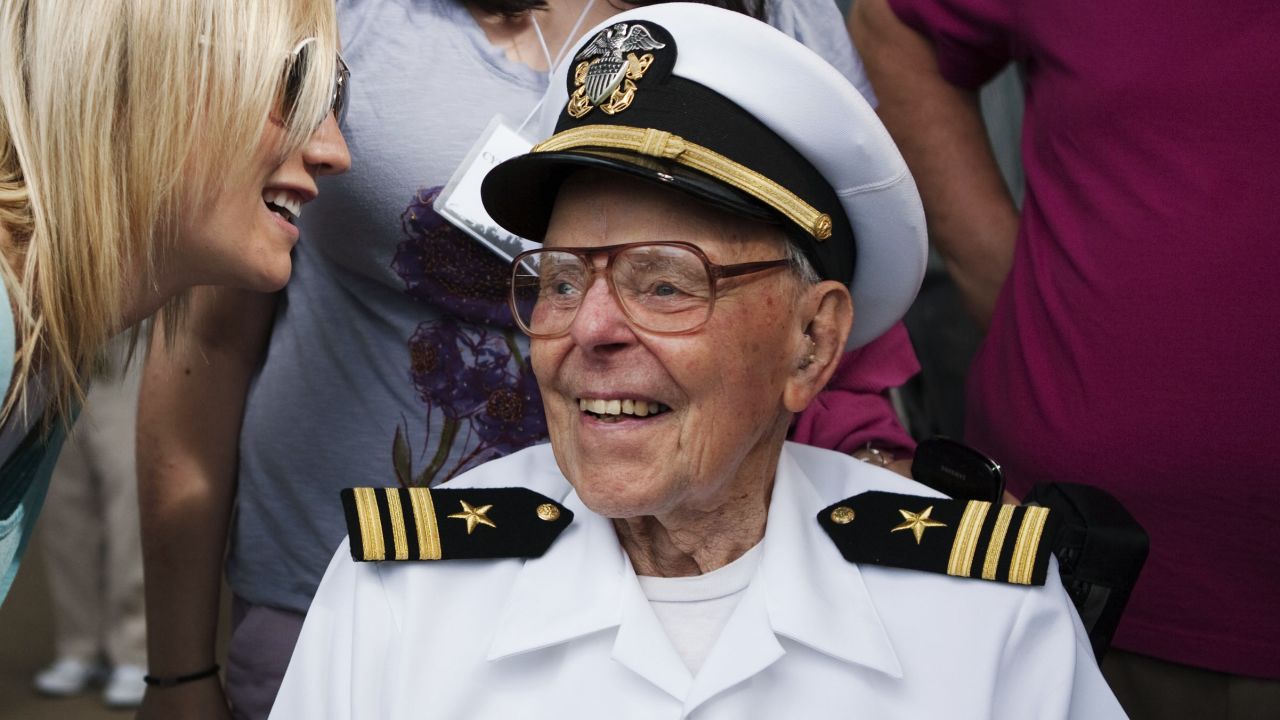 Langdell, who was an ensign at the time, wasn't on board when the attack took place at the naval base in Hawaii but rushed back to help rescue survivors and collect the remains of his fallen shipmates.
The USS Arizona battleship was bombed and sunk during Japan's surprise morning attack on Pearl Harbor that pulled the United States into World War II.
The remains of many of the 1,177 U.S. military personnel who died aboard the Arizona are still inside the submerged wreck. It was the greatest loss of life ever in an attack on a U.S. warship, the National Park Service says.
Related story: Rescuing World War II-era planes
The memorial was dedicated in 1962.
As of two years ago some 2,000 to 2,500 Pearl Harbor survivors were believed to be still alive, according to Eileen Martinez, chief of interpretation for the USS Arizona Memorial.
Pearl Harbor memorial closed after accident
The USS Arizona Memorial site was closed May 27 for nine days after a dock at the memorial that sits atop the sunken ship was damaged in an accident. The National Park Service operates the memorial, part of the World War II Valor in the Pacific National Monument.
The damage that closed the site to visitors occurred when tugboats were "assisting" the USNS Mercy, an 894-foot-long, 69,000-ton hospital ship, inside the harbor, the U.S. Navy Region Hawaii said in a Facebook post.
Tours are scheduled every 15 minutes from 7:30 a.m. to 3 p.m. There are 4,350 tickets available per day. Some can be booked up to two months in advance, others are released the day before, and some are held for the day of the tours.