Overlooking Hanoi's peaceful West Lake, eponymous restaurant Banh Tom Ho Tay (West Lake Shrimp Cake) sports a no-frills setting, filled with plastic green chairs.
But you're not here for grand interiors.
The historic restaurant is famous for its namesake dish, made fresh daily using a special family recipe.
"(Our shrimp cake is) special because the recipe has been passed down through several generations, from my grandmother, to my mother, to me," Ngoc Lan Ha, owner of Banh Tom Ho Tay, tells CNN Travel.
"And we've been continuing the legacy that our parents left behind."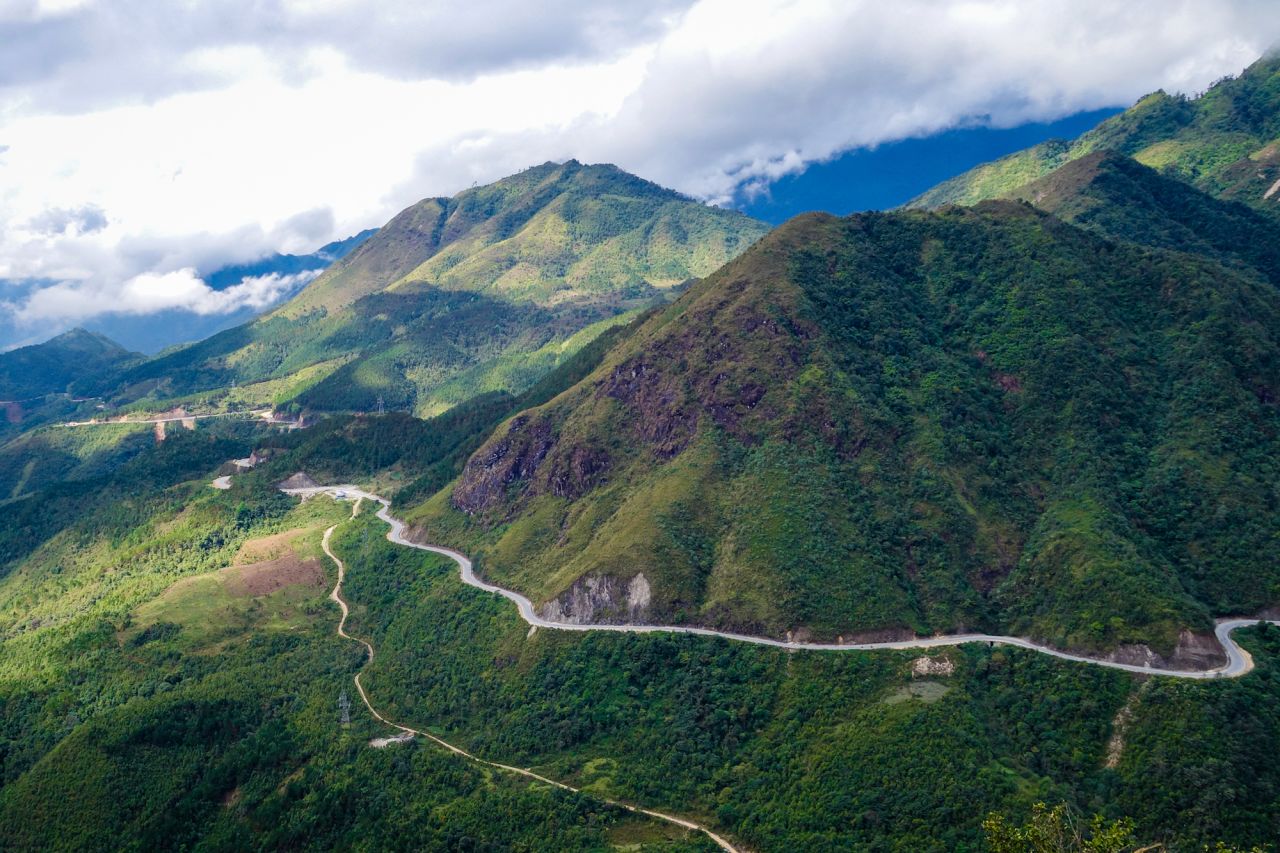 Gorgeous Vietnam: Take a photo tour
Banh tom beginnings
Banh tom, or shrimp cakes, are thought to have become common in the 1930s when small street vendors began congregating along Thanh Nien Street – a road that separates West Lake (Tây Hồ) and Trúc Bạch Lake.
When the hawkers garnered popularity, the government later combined many of the stalls and opened one big restaurant along the waterfront.
Enter Banh Tom Ho Tay. Since then, the restaurant has been a fixture on Thanh Nien Street.
Hanoi Street Food 2.0
"(Shrimp cakes are) related to war and, of course, poverty in Vietnam," Quỳnh Anh Nguyen, a photographer living in Hanoi, tells CNN Travel.
"Back then, people didn't have much (in terms of) luxurious food or quality meat or anything. I still remember that we were just looking forward to (eating at) the restaurant on the weekend with my parents. It was like a treat."
Today, the restaurant still draws a steady stream of friends and families, gathering for slow afternoons full of crispy, savory shrimp cakes, chilled bia hoi (local draft beer), and front-row seats to the lake.
Is this the world's cheapest draft beer?
So what is it?
Deceptively time-intensive, Hanoi-style shrimp cakes have just a few main ingredients: freshwater crayfish or shrimp from West Lake, flour and sweet potato.
Instead of grinding the shrimp into a paste (like a fish ball), the fried seafood is usually left whole – sitting atop the crunchy cakes.
It's typically served with lettuce leaves for wrapping, plus chili, lime juice and fish sauce for dipping.
"For the locals, it is more about the memories of the old time and nostalgia. It's actually quite manual work (to catch the shrimp at the lake)," says Nguyen.
"People have to go with a torch at night-time just to manually catch every single shrimp."
The ultimate Hanoi street food tour
The best bites
These days, humble shrimp cakes have been updated and re-imagined by many upscale, contemporary restaurants.
But Banh Tom Ho Tay remains one of the go-to places for those seeking out the authentic version.
"In Hanoi, if you talk about Banh Tom, then you (have to) talk about Banh Tom Ho Tay," says Nguyen.
"You can find shrimp cake here in Hanoi now in so many places and restaurants. But this restaurant is special because of its history."
Banh Tom Ho Tay, 1 Thanh Niên, Trúc Bạch, Ba Đình, Hanoi, Vietnam; +84 24 3829 3737