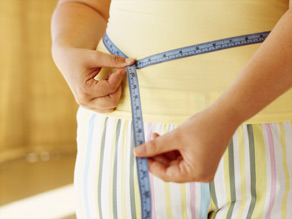 A study found that only 40 percent of people who stick to their No. 1 resolution did it on the first try.
Overview
The new year represents a time to turn over a new leaf. Many Americans take advantage of January's symbolic clean slate to clean up their act, become better people, fulfill their secret dreams -- all lofty ideals. Unfortunately, most fail. Experts say the real problem is that people make the wrong resolutions. They aren't specific enough. Small and tangible, one-day-at-a-time goals work best. And understanding the "why" behind a resolution increases commitment and motivation.
Questions and answers
Are there any ways to make New Year's resolutions stick? Any secret tips?
Dr. Sanjay Gupta, CNN chief medical correspondent: Confidence and commitment are key. You have to believe that you can change and have enough willpower to make that change.
Don't make your resolutions based on what is bothering you or what is on your mind at that time. Making a resolution at the New Year can put a lot of pressure on you. So make yours in February or March. And by the same token, if you promise to quit smoking or lose weight by March and you haven't done it, don't give up. Just make another resolution you can stick with.

How long does it take to break a habit such as smoking or to create one such as working out?
Persistence does pay off. A long-term study by the University of Washington found that only 40 percent of people who stick to their No. 1 resolution did it on the first try. The rest had to try multiple times; 17 percent finally reached their goal after more than six attempts.
For help in quitting a bad habit such as smoking, you can also consider nicotine replacement therapy such as patches, gum and lozenges that are available over the counter. These will decrease withdrawal symptoms and cravings. You can also ask your doctor for prescription medication such as Chantix, which lessens the pleasure you get from smoking.
E-mail to a friend


Background
Franklin Covey, which provides training, productivity tools and assessment services, released the results of its third annual New Year's Resolutions Survey, which polled 15,031 customers in time for January 1, 2008.

According to the survey, the top three goals for 2008 were to get out of debt or save money, lose weight and develop a healthy habit such as exercising or healthy eating.

The survey found that 35 percent of respondents broke their New Year's resolutions by the end of January, while only 23 percent of those surveyed didn't break them. Nearly 40 percent of those surveyed attribute breaking their resolutions to having too many other things to do, while 33 percent say they are not committed to the resolutions they set.