ANCHORAGE, Alaska (CNN) -- An Alaska judge refused Thursday to throw out subpoenas for members of Gov. Sarah Palin's administration in the State Legislature's investigation of her firing of her public safety commissioner.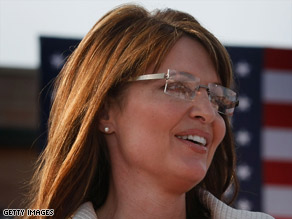 Gov. Sarah Palin's campaign has said the investigation is tainted by partisan politics.
Anchorage Superior Court Judge Peter Michalski rejected a request by Palin's Republican allies to shut down the investigation and ruled that the subpoenas were issued properly by the state Senate Judiciary Committee.
Kevin Clarkson, a lawyer for five GOP lawmakers who filed suit in September, said the date was arbitrarily chosen by the lawmakers overseeing the investigation.
"There's no magic to this October 10 date," Clarkson said. The bipartisan committee that authorized the investigation stated only that it be conducted "in a timely manner," he said.
Peter Maassen, the attorney for the lawmakers leading the inquiry, called the suit "a complete perversion of the process" and said the Legislature had the authority to conduct its investigation.
The former Anchorage prosecutor hired to conduct the investigation, Stephen Branchflower, is slated to complete his report by October 10. In an affidavit filed ahead of Thursday's hearing, he said he has begun to draft his report despite the refusal of several Palin aides and her husband, Todd, to comply with subpoenas issued by the state Senate Judiciary Committee.
Don't Miss
Assistant Attorney General Jan Hart DeYoung had asked Michalski to dismiss the subpoenas for top seven members of Palin's administration, arguing that the committee had no authority to issue them.
Palin, now the Republican vice presidential nominee, sacked Public Service Commissioner Walt Monegan in July, citing disagreements over budget issues. But Monegan has said he believes that he was fired because he resisted pressure to fire Palin's ex-brother-in-law, State Trooper Mike Wooten.
Palin has denied any wrongdoing, calling Wooten a "rogue trooper" who threatened her family during his divorce from the governor's sister.
Though she initially agreed to cooperate with the Legislature's investigation, her campaign has called it "tainted" by partisan politics since she became Sen. John McCain's running mate and insisted that the state Personnel Board handle any inquiry.
Her aides have criticized the lawmaker overseeing the investigation, Democratic state Sen. Hollis French, for a September 2 interview in which he suggested that the inquiry could yield an "October surprise" for the GOP. Clarkson said French's comments created "an appearance of bias" that violated the state constitution's guarantee of due process.
French was in court Thursday but did not speak during the hearing. Maassen told the judge that "the way to resolve legislative issues is by discussion and persuasion among legislators," not by a lawsuit.
The investigation was originally supposed to be completed October 31. The deadline was moved up three weeks in response to complaints about French's remarks to ABC News.
E-mail to a friend

CNN's Tracy Sabo contributed to this report.
All About Sarah Palin • Alaska