TEHRAN, Iran (CNN) -- Iran's supreme leader has ordered the closing of a prison over reported mistreatment of detainees who protested the presidential vote last month, according to government-backed media.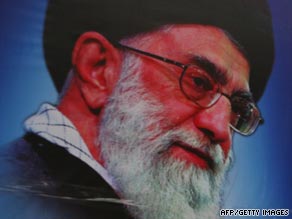 Ayatollah Ali Khamenei has reportedly called for closure of prison.
Ayatollah Ali Khamenei issued the order to shut down the Kahrizak detention facility amid reports it did not meet required standards, said the head of Iran's National Security Council, Saeed Jalili, according to a Press TV.
"In the course of recent events, the Leader has ordered officials (to take measures), so that no one, God forbid, suffers injustice," Jalili is quoted as saying.
The detention center is in the southern outskirts of Tehran.
Khamenei said officials must "precisely" investigate claims of mistreatment, obey law, and follow up on the fate of detainees, Jalili said.
Incumbent President Mahmoud Ahmadinejad's victory in Iran's June 12 election triggered a wave of protests from backers of reformist candidate Mir Hossein Moussavi, who alleged the vote was fraudulent.
Government forces responded violently to those who took to the streets to protest vote results and show support for Moussavi.
E-mail to a friend

All About Iran • Mahmoud Ahmadinejad • Mir Hossein Moussavi