STORY HIGHLIGHTS
World Bank launches scheme to value ecosystems to be included in national accounts
Colombia, India first two countries of up to 10 to take part in pilot study
Save Our Species fund also announced with call to business to contribute
Delegates at conference in Nagoya hope to set biodiversity targets for next 10 years
(CNN) -- The World Bank is set to turn nature into numbers in a five-year pilot study to incorporate the value of ecosystems into countries' national accounts.
Colombia and India will be the first countries to take part in the scheme which aims to identify their most important ecosystems before quantifying their worth.
"If we are going to address the alarming loss of habitat and the degradation of ecosystems in the world, we have to properly value natural capital," said Warren Evans, the World Bank's Director of Environment.
"That means putting the tools in the hands of finance ministers so that they have a full economic picture of what their countries' assets are worth. Then they will see the value of preserving versus one of exploitation of natural resources," he said.
The scheme was launched at the 10th meeting (COP10) of the Convention on Biological Diversity conference Thursday, towards the end of two weeks of talks in Nagoya, Japan.
By the end of the conference on Friday, delegates hope to agree a new 10-year plan to slow the alarming rate of biodiversity loss.
U.N. summit sends S.O.S. on biodiversity
The U.N.'s third Global Biodiversity Outlook published in May warned that the world's ecosystems were at risk of "rapid degradation and collapse."
At the time, Achim Steiner, the executive director of the UNEP said many countries remained "blind" to the value of diversity and the role of animals, plants and other life-forms.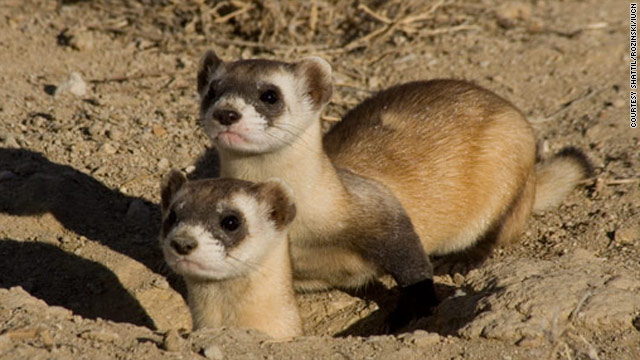 Gallery: Extinction threat for vertebrates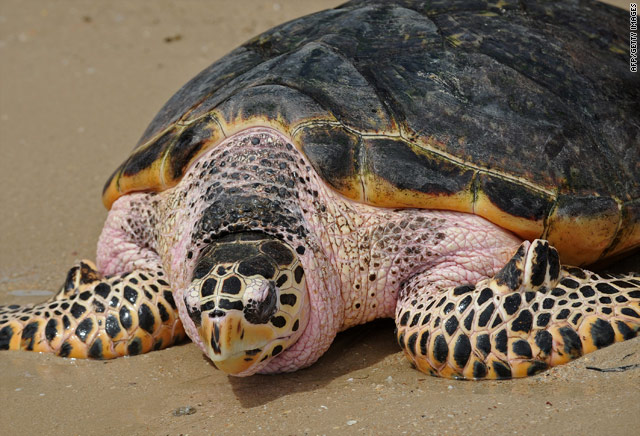 The world's biodiversity hotspots
Number of people in developing countries who rely on fish as a major source of food: One billion
Percentage of the world's fisheries that are fully or overexploited: 80 percent
Source: United Nations
Number of people who depend on drugs derived from forest plants: One billion
Percentage of medicinal plants used today under threat of extinction: Eight percent
Source: UNEP
It was a point picked up in its report, "The Economics of Ecosystems and Biodiversity," or TEEB, which found that the total economic value of ecosystems remained "largely invisible in the day-to-day accounts of society."
The World Bank initiative aims to build on the TEEB findings so that governments have firm figures to use in future calculations about the true environmental impact of economic decisions.
Launching the scheme, World Bank president Robert B. Zoellick gave the example of how a country might re-evaluate the worth of a shrimp farm.
"A country thinking about clearing mangroves for shrimp farms would no longer simply calculate this as revenue from shrimp farming minus the farming costs," he told delegates in Nagoya.
"It would now deduct the loss of coastal protection from cyclones and the loss of fish and other products provided by mangroves from its calculation. It's this sort of comprehensiveness in measuring GDP and income that we are aiming for," he said.
While just two countries -- Colombia and India -- will start the scheme, the World Bank hopes to extend the pilot to a total of six to 10 countries.
Finance ministers and the private sector are seen as key allies in efforts to protect the environment as the true financial cost emerges of biodiversity loss.
Money has been pledged by governments in Nagoya this week: Japan put $2 billion on the table to preserve biodiversity in the developing world; Britain announced it was putting aside $160 million for forest protection; and Spain pledged $6.8 million to help conserve more than 15 protected areas worldwide.
The World Bank called for businesses to contribute more while pledging $10 million to a new conservation fund, Save Our Species, launched with the International Union for Conservation of Nature and green funding group, the Global Environment Facility.
"Species extinction is a global phenomenon that will take global understanding, global efforts and global resources to overcome," Zoellick said.
"Our new partners from the private sector are showing a leadership role in the effort to address this crisis and we hope their efforts will inspire other companies, foundations, individuals and governments to join us."
Mobile phone company Nokia became the first company to support the scheme, although declined to reveal exactly how much it had contributed.
"Business has a role in safeguarding the rich variety of life on earth," said Kirsi Sormunen, Vice President and Head of Sustainability, Nokia. "SOS -- Save our Species, Save ourselves -- is an important message to everyone."
The World Bank, governments and conservation groups hope other businesses hear it.
FOLLOW THIS TOPIC