STORY HIGHLIGHTS
Writers from CNN.com recall some of their original stories from 2010

Gay Mississippi teenager, young "Star Wars" fan were among those thrust into spotlight

Florida's "Lost Key" starting to rebound from devastating BP oil spill
(CNN) -- As the year draws to a close, writers from CNN.com take a look back at some of their original stories from 2010.
Where are the subjects now? How have their situations changed, if any, since the stories were published? Here are a few updates:
February 11
No longer a registered sex offender, but the stigma remains
As a teenager, Ricky Blackman carried a driver's license with the words "sex offender" stamped in red below his picture. His crime? Having sex with a 13-year-old girl when he was 16.
The label prevented him from getting a job, attending high school or going to his brother's football games until a new law, passed in 2009, removed him from Oklahoma's sex offender registry.
When CNN caught up with Blackman in February, the label was already gone. But its effects on him were still visible: an inability to trust others; fear of going to a public places where children might be; concerns that his younger brother might meet a similar fate.
Almost a year later, Blackman is learning to trust others again. While his mother grapples with cancer, he continues to support his family through a business he started creating websites.
-- Emanuella Grinberg
March 26
Gay teen in prom case feels ostracized locally, celebrated nationally
When her Mississippi high school canceled prom rather than allow her to attend with her girlfriend, Constance McMillen fought back. A federal judge ruled that her First Amendment rights had been violated.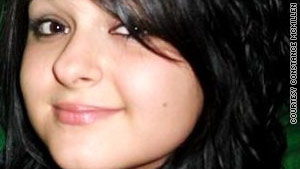 After her story came to light, Constance McMillen appeared on various talk shows and got to meet the president.
After the American Civil Liberties Union argued that McMillen was then invited to a decoy prom rather than the private one her classmates attended, the school district paid a $35,000 settlement and instituted a policy change prohibiting discrimination based on sexual orientation. In October, the district was ordered to pay $81,000 in legal fees.
McMillen, who finished high school elsewhere because of backlash at home, was bolstered by national support. She appeared on talk shows, met President Obama at the White House and was a grand marshal in Gay Pride parades in New York City and Memphis, Tennessee. She recently was named Woman of the Year by Glamour magazine, and she said she is exploring a book project. She'll soon begin studies at Northeast Mississippi Community College, and she hopes to pursue a career in psychology with a specialization in LGBT affairs.
"Everything's a lot better now," she said. "I have no regrets."
-- Jessica Ravitz
April 30
Anne Frank's tree, now dying, still inspires hope and new life
What touches and inspires can be rooted in simplicity, and so it was with Anne Frank's tree -- the one the young Holocaust victim admired from the secret annex where her family hid and wrote about in her famous diary.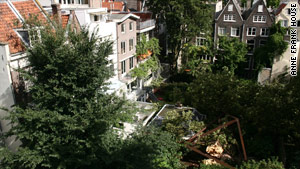 The tree that Anne Frank once admired came crashing down in August. All that remains is its trunk.
Earlier this year, CNN shared the story of how that 170-year-old chestnut tree was dying and how saplings grown from its chestnuts had been distributed to selected sites in the U.S. and around the globe.
Though the steel-bolstered tree in the Netherlands was expected to live for at least another five years, it came crashing down August 23. "We heard a very loud noise. I thought it was thunder," remembered Anne Frank House spokeswoman Annemarie Bekker, who watched from the office window.
No one was hurt, and no buildings were damaged. All that remains of the tree in the Amsterdam courtyard is the trunk, which is planted on private property.
Bekker said the tree's owner plans to give pieces of the hauled-away tree to Holocaust museums and to the Anne Frank House. Growing from the trunk, she said, are grafts from the original tree -- symbols of hope and new life.
-- Jessica Ravitz
June 4
With Foursquare, life is a virtual game
Only tech insiders had heard of Dennis Crowley or Foursquare at the start of 2010. No one knew what Crowley was talking about when he told them "check ins" would be the future of mobile computing and "location-based" info would drive tech innovation.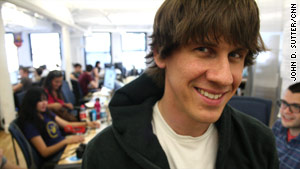 Foursquare founder Dennis Crowley said competition is only making his location app "bigger and stronger."
But things have changed. Foursquare has amassed more than 5 million users, and the app has spawned a shotgun spray of copies (including the social-networking giant Facebook).
While the idea of sharing your location with friends might not be totally mainstream, Crowley said Foursquare is leading it there -- and competition is only making the app "bigger and stronger," he said.
Foursquare and location apps are like cell phones in 1997, he said. "It's the early days of these things." Plenty of room to grow.
-- John D. Sutter
June 8
Why Obama doesn't dare become an 'angry black man'
It wasn't the most popular story I wrote this year, nor was it my personal favorite. But it seemed to provoke the most reaction -- inside and outside of CNN. The headline says it all.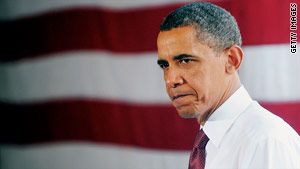 Because he is black, President Obama is in difficult territory when showing emotion, says CNN's John Blake.
I wrote the article in June after hearing people complain that President Obama wasn't showing enough anger in the wake of the BP oil spill. My article attempted to explain why Obama -- and many black men -- are reluctant to display too much public anger. It's rooted in our nation's racial history.
The article prompted at least 9,000 Facebook shares and 3,700 reader's comments. Some thought it was racist, including people within CNN.
The follow-up? After Obama displayed anger at his Democratic colleagues during a news conference, commentator Mike Huckabee said Obama "self-destructed" at the podium and was "mowing down everybody in D.C."
Was Huckabee trying to play on racial fears of the violent black man? I don't know. But I do believe this: Obama will be navigating this tension between showing emotion and not triggering racial stereotypes for the rest of his public career.
-- John Blake
August 4
A summer lost on the 'Lost Key'
After a blown oil well dumped millions of gallons of crude into the Gulf of Mexico this summer, the packed beaches of Perdido Key, Florida, emptied -- even though little oil reached the tourist town.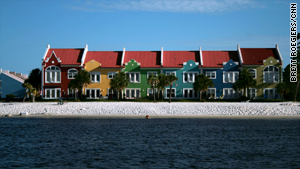 Tourism is picking up again at Perdido Key, Florida, but the real test is yet to come.
To the relief of residents and business owners, cleanup continued, some claims money came in, and tourism rebounded a bit during the unseasonably warm fall. The community helped itself, too, by building relationships with neighboring Pensacola and Orange Beach, Alabama. The tourist towns launched new festivals and reached out to winter visitors. A BP-funded grant gave each visitor up to $300 in gift cards to use at local businesses.
"It's ignited a lot of imagination," said Alison Davenport, a real estate agent and chairwoman of the Perdido Key Area Chamber of Commerce. "I think we're all hopeful that we can regain our footing."
They'll know in January. That's when spring and summer vacationers start to make reservations.
-- Jamie Gumbrecht
August 30
Ramadan road trip: Moving melting pot finds peace, love and animosity
Aman Ali and Bassam Tariq, two Muslim Americans, hit the road during the month of Ramadan, journeying to 30 mosques in 30 states in 30 days.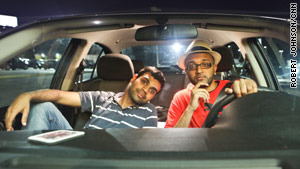 Aman Ali and Bassam Tariq are planning another Ramadan road trip in 2011.
Their trip came at a time when intolerance in America seemed to dominate the headlines and when tensions peaked over a proposed mosque and community center near ground zero in New York.
But the two found an America that embraced them. They said they learned of the need for a better dialogue about tolerance.
Ali and Tariq have since spoken at various colleges and think tanks. They're planning another Ramadan road trip for 2011. They'll visit the 20 states they missed this year and revisit 10 of the states from this year's trip.
"We want to keep that momentum going," Ali said.
-- Wayne Drash
September 20
Fired teacher fights to clear name after 'hit' allegation
Former special education teacher Randolph Forde lost his job and his reputation after a student accused him of taking out a hit on another student in 2009.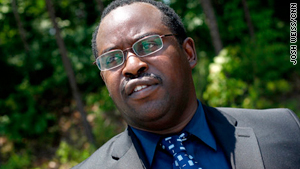 Former teacher Randolph Forde is still looking for a job, but he said an outpouring of support has strengthened his resolve.
A grand jury in Clayton County, Georgia, declined to indict him, but his name remains smeared in the collective consciousness of the internet and he has not been able to find a job since the allegations surfaced.
To repair his reputation, Forde took to the streets, passing out fliers detailing his plight in front of CNN's offices. Since his story appeared on CNN.com in August, he says he has received hundreds of e-mails and letters of support from friends and strangers, restoring his confidence and determination to keep up his search for a job.
"Emotionally, I have moved on to the acceptance stage of the healing process," Forde said. "I learned that incidents in life happen sometimes without reason or explanation. I am at peace with the fact that I have fought a good fight, even though I did not win."
He and his wife are expecting their second child in 2011.
-- Emanuella Grinberg
September 27
Lindsay's lawyer is living La Vida Lohan
Shawn Chapman Holley seemed to be everywhere you looked last summer.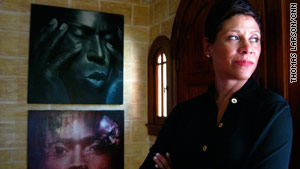 Attorney Shawn Chapman Holley has had a busy year with her celebrity clients.
The defense attorney was by Lindsay Lohan's side as the troubled starlet went from court to jail to rehab and back again.
The drama never ends for Holley, even as her famous client is finishing up a lengthy stint at the Betty Ford Center. Lohan, who violated terms of her probation in a pair of DUI cases, is due to be sprung on January 3. Now there's word of a fracas with a center employee.
Once a member of O.J. Simpson's "dream team," Holley was busy at year's end cutting a plea deal for former TV chef Juan Carlos Cruz, once known as the Food Network's "Calorie Commando." Cruz, accused of hiring three homeless men to try to kill his wife, was sent to state prison for nine years. The murder attempt, said to be over fertility issues, was thwarted because one of the homeless men was a police informant.
Holley also managed to talk prosecutors out of charging former heavyweight champ Mike Tyson in connection with an airport scuffle with a photographer in late 2009. She said she's now defending Tyson in the photographer's $25 million civil suit.
-- Ann O'Neill
December 10
'The Force' is with you, Katie
Seven-year-old Katie Goldman became an internet star after her mom blogged about how she was teased for loving "Star Wars." The geek community responded with thousands of supportive comments, plus toys, clothes and books.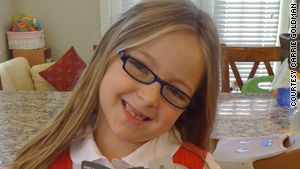 Katie Goldman, the 7-year-old Star Wars fan featured this month, is still surprised when strangers know her name.
But Katie's day-to-day hasn't changed much. She's always surprised when strangers know her name.
Proud To Be Me Day was a huge success at her school -- Katie wore her Princess Leia hat. Her mom, Carrie Goldman, is working on a longer project about bullying prevention. And just a few days before holiday break, dozens of boxes of toys donated by Hasbro and LEGO arrived at Katie's school, where about half the students live below the poverty line. All the toys will go home with their parents, just in time for Christmas.
"The geeks," Carrie Goldman said, "They're a great group."
-- Jamie Gumbrecht
FOLLOW THIS TOPIC