Story highlights
Niamh O'Keeffe says the first 100 days of any new job are the most important
She says making a plan for the first 100 days is key
O'Keeffe: The first 100 days of any senior appointment is an emotionally charged experience
Editor's Note: Niamh O'Keeffe is founder of First 100, and Author of Your First 100 Days: How to Make Maximum Impact in Your New Leadership Role.
(CNN) —
For any senior leader taking on a new role, the first 100 days is a time riven with complications. Nervous mistakes, cultural gaffes and blind-spots are an inevitable part of the experience.
Trying to build relationships with a new team, or new set of key stakeholders can be equally challenging. In our experience of working with recently appointed senior leaders at First100, the difference between those who perform highly and those who struggle in the early months is the quality of the plan that the leader has in place.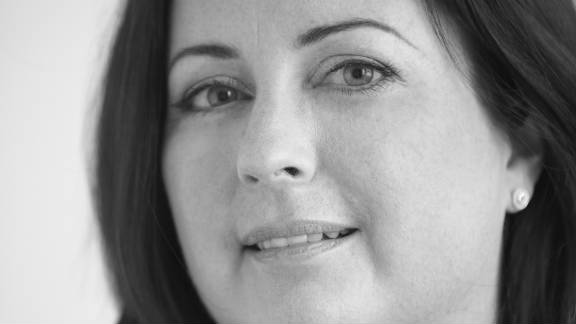 The worse scenario is having no plan in place for the transition. Ideally, the new leader will make a plan taking into account the factors I have listed below.
Creating a first 100 days plan
It is difficult to write a 100 day plan alone. Switched on leaders are increasingly turning to companies like the one I founded, First100, to provide outside expertise for the first 100 days. However, many new leaders fail to realize guidance should be sought in the very early days of the role.
Resources for personal development should be tapped during the first 100 days in a new role. Being able to articulate your challenges and opportunities during this time is vital, and an outside consultant provides the necessary support to open up self awareness. If outside assistance on the first 100 days is not possible, ensure your plan is much more than a glorified "to-do" list.
Invest some time in exploring your strengths as a leader, potential pitfalls, your vision for the role and how you would like to make an impact in your organization. Be very clear on your plans for strategy, people and results. Draw up the plan with defined timelines to ensure you avoid derailment early on. Arriving at such clarity before getting sucked into the daily melee of workplace activity is a powerful way to accelerate your leadership performance.
Manage your emotions
The first 100 days of any senior appointment is an emotionally charged experience. It is vital to stay in control and avoid a see-saw of emotions. New leaders often vacillate between exaggerated levels of confidence and heightened states of fear. Make sure you communicate to family members and loved ones that you are in a challenging period of transition and will need extra support or leeway.
Adjust to the new reality
Regardless of whether you were internally promoted, or appointed from outside the business, you will need to make a step-up in your performance at work. For the internal promotee, this involves the delicate task of recasting relationships with colleagues and establishing more robust leadership credentials.
For those joining the business from outside, a large number of important relationships need to be developed at pace. Furthermore, the leader has to adjust quickly to the new role.
Remember why you got the job
When you start to feel overwhelmed, as you inevitably will at some point in your first 100 days, remind yourself why you got the job: You were able to show enough expertise and confidence during the recruitment process to make the business believe in you. By staying calm and focused you can plan your way to success in the first 100 days.