Story highlights
Why don't African-Americans make love songs anymore?
Classic R&B artists remember classic soul era
Changes in black community doomed love songs
America suffers when black people stop singing about love
When I was a teenager trying to figure out what the ladies liked, I would turn on the TV on Saturday afternoons to catch "The hippest trip in America."
I'd close my bedroom door to make sure my younger brother wasn't watching, and then I'd imitate the latest dance moves on "Soul Train," the African-American dance show. Standing in front of a mirror, I'd unleash a series of spasmodic dance moves before embarrassing myself too much to continue.
Soul Train's dancers never had that problem. As the show's festive theme song played, wiry dancers in tight double-knit pants shimmied across the dance floor. I loved the huge afros, the lapels that were so wide you could land a small plane on them, and the suave "Soul Train" host, Don Cornelius, who signed off each show by declaring, "We wish you love, peace … and sooooulllll!"
But most of all I loved the music on "Soul Train," especially the slow jams. They had everything – evocative lyrics, head-bopping grooves, soaring string arrangements and a whole lot of talk about love.
Yet when I listen to R&B today, I ask myself the same question Roberta Flack and Donny Hathaway posed in their classic 1972 duet: "Where is the Love?"
Listening to black music today is depressing. Songs on today's urban radio playlists are drained of romance, tenderness and seduction. And it's not just about the rise of hardcore hip-hop or rappers who denigrate women.
Black people gave the world Motown, Barry White and "Let's Get It On." But we don't make love songs anymore.
Why?
I asked some of the stars who created the popular R&B classics of the late 1960s, '70s and early '80s. Their answer: The music changed because blacks lost something essential – something that all Americans, regardless of race, should regret.
"We had so much harmony"
Some of what we lost, they say, was an appreciation of love itself.
Earth Wind & Fire keyboardist and founding member Larry Dunn says a new generation of black R&B artists is more cynical because more come from broken homes and broken communities.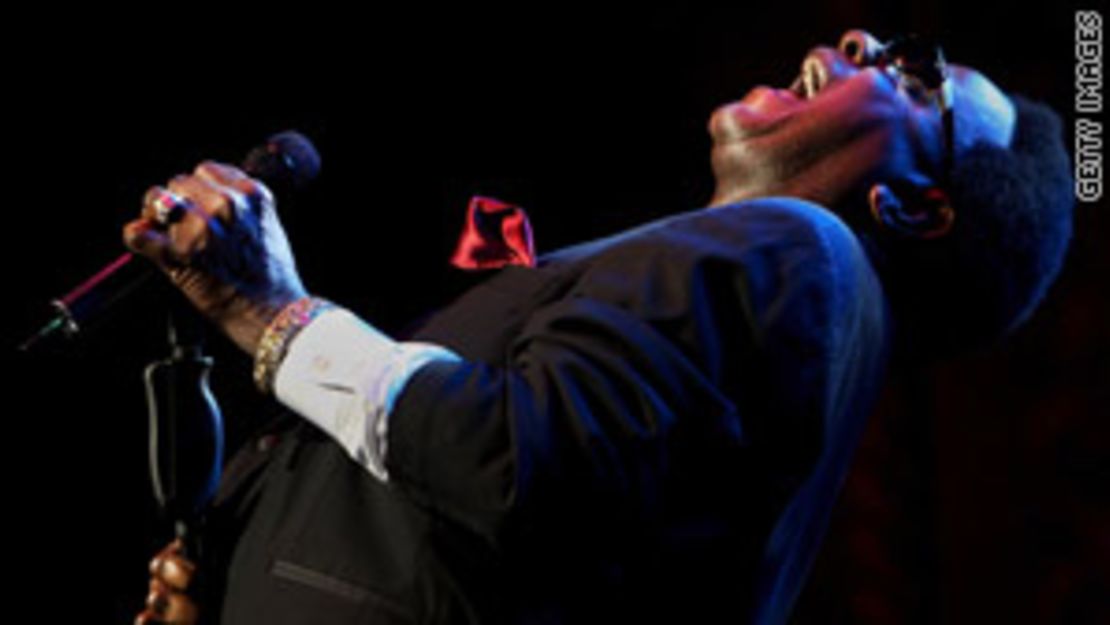 "How are you going to write about love when you don't know what it is?" asks Dunn, whose new album "N2 The Journey" contains a remake of one of Earth Wind & Fire's most famous ballads, "Reasons."
EWF, which gave us 1970s classics such as "After the Love is Gone," didn't create songs just to make hits, Dunn says. They also wanted to change lives. The group was known for songs like "Devotion" and "Shining Star" that celebrated love of self and God.
Those sentiments may sound hokey now, but Dunn says EWF could tell their songs had the intended effect. People played EWF love songs at their proms and weddings, and people still write letters of thanks to the group today.
"We had one guy who came up to us before a show and told us that we had helped him get off heroin," says Dunn, who is as relentlessly upbeat and warm as EWF's music.
Kenny Gamble brought the same ambition to his sound. Gamble is the co-founder of Philadelphia International Records, known as the Motown of the '70s. The record label patented "Philly Soul" – tight, sophisticated arrangements with lush strings that formed the backdrop for classic love songs such as Billy Paul's "Me and Mrs. Jones" and Teddy Pendergrass' "Come Go With Me."
Yet Gamble's songs were also driven by black pride and self-help. With his co-producer and songwriter Leon Huff, Gamble created social conscience anthems like "Wake Up Everybody" by Harold Melvin & The Blue Notes and "Love Train" by The O'Jays.
Both the love songs and those with messages sprang from the same source, the belief that loving one another and your community was important, says Gamble, who still lives in Philadelphia renovating blighted neighborhoods through his nonprofit, Universal Companies.
"We had so much harmony, so much purpose in our music," he says. "Our whole purpose was the message is in the music, and that message was to love one another and to do unto others as you would have them do unto you."
Love songs flowered during that era also because black people were more optimistic, music critic Rashod Ollison wrote in an essay on Barry White, the rotund singer with what Ollison described as the "low-as-the-ocean-floor bass voice" who gave us love songs such as "Never Gonna' Give You Up."
White was caught up in the same social pathologies that trap some black youth today. He was a teenage father and gang member who spent time in jail, but "music saved him," Ollison wrote.
When I listen to White's songs today, I'm struck by his constant references to love. White was in love with love. He even named his band "The Love Unlimited Orchestra."
It seemed like an easier time to talk about love because things seemed to be getting better, Ollison wrote in his essay in The Virginian-Pilot newspaper.
"Black pop was ripe with music that echoed the aspirations of a people realizing some of the dreams of the civil rights movement," Ollison wrote. "Ghettos had become burnt-out shells after MLK was gunned down. Those who had the means to leave were now tucked in the 'burbs,' working in offices their mamas used to clean."
At the time, I was just a kid growing up in a gritty part of West Baltimore, which would later serve as the setting for the HBO series "The Wire." But even then I could see evidence of that hopefulness.
My older brother became the first family member to graduate from college. He took me with him when he bought his first suit, and later when he bought his first house. He gave me the first ride in his brand-new, pine-scented Pontiac Firebird.
Everybody seemed to be following the path that George Jefferson, the strutting black character in the 1970s sitcom, took in the opening montage of "The Jeffersons." We were "movin' on up" and finally getting "a piece of the pie."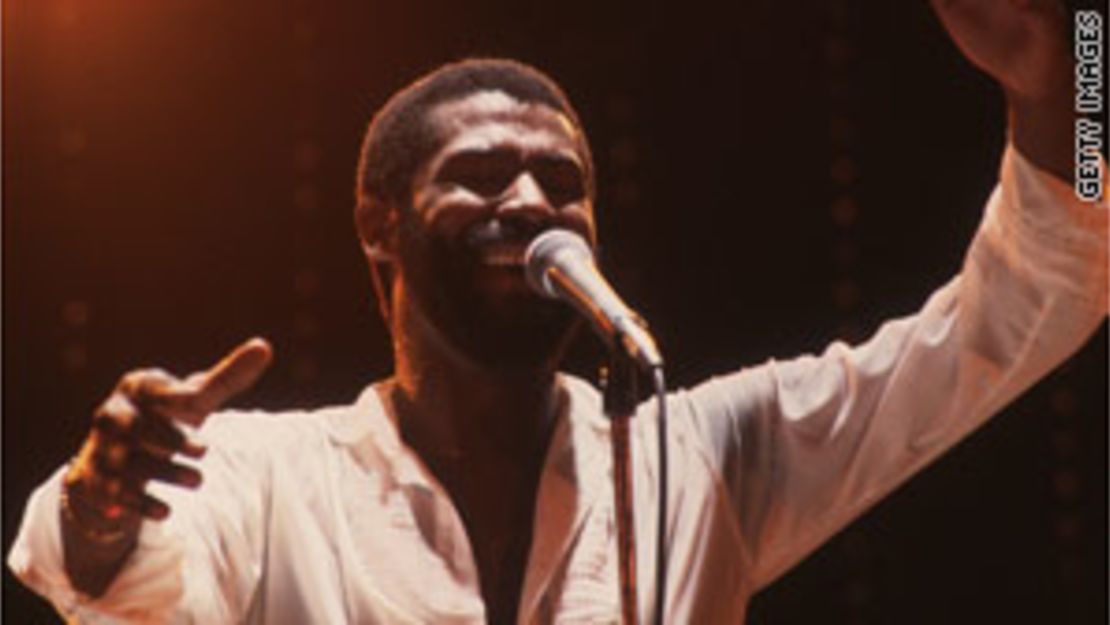 It was a time when, as a friend of mine said, "Being black was the bidness!" We celebrated our kinky hair and dark skin and greeted each other as "brother" and "sister" without any sense of irony. Everybody seemed to have a copy of Jet or Ebony magazine on their coffee tables; a man would have been slapped if he called a black woman a bitch.
Then it all seemed to evaporate. Crack cocaine decimated black communities in the 1980s. The blue-collar jobs that gave many black families a foothold in the middle class began to disappear. Desegregation split the black community. Those with money and education moved to the suburbs. The ones left behind became more isolated.
Today, we have a black first family, but our own families are collapsing. A 2009 study from the Institute for American Values and the National Center on African American Marriages and Parenting at Hampton University in Virginia highlights the erosion.
The study found that while 70.3% of all black adults were married in 1970, that rate dropped to 39.6% by 2008. The study also showed that while 37.6% of black births were to unmarried parents in 1970, that figure soared to 71.6% by 2008.
Our music became as grim as those statistics. Singing about love now seems outdated.
Too narcissistic to love
Something else also happened: Black people became more narcissistic, and so did our love songs.
There's been a lot written about the narcissism of young Americans. They don't want to pay their dues. They are self-absorbed – tweeting, texting, posting asides on Facebook – and they are constantly immersed in their private worlds.
This self-absorption has seeped into contemporary black love songs.
One of R&B's most popular current hits is "Quickie" by Miguel, who declares, "I don't wanna be loved. I want a quickie."
There's nothing wrong with singing about sex. Few songs are as sexually charged as Marvin Gaye's "Let's Get It On." And few singers can evoke bedroom heat like Al Green. But black men don't even bother to romance women in love songs anymore, says Kimberly Hines, editor-in-chief of SoulBounce, an online progressive urban music site.
Consider a recent Valentine's Day song by popular R&B artist Chris Brown called "No Bull S**t," in which he sings about inviting a woman over to his place at 3 in the morning because "you know I'm horny."
Then he sings to her to take off her clothes because "you already know what time it is" and orders her to "reach up in that dresser where them condoms is."
Compare Brown's lyrics to Pendergrass' "Come Go With Me," where he spends the song telling a woman, "You look so sweet … You look like you oughta be with me … We could sip a little wine, work things out."
"It was more about romance and seduction," Hines says of classic R&B love songs. "It was more of, 'Let me work my way into something with you,' instead of 'Let's do it.' Teddy [Pendergrass] had to convince a woman to 'Come on over to my place.'"
A recent study of Billboard hits confirms the notion that wooing a woman is disappearing from modern R&B.
Psychology professor Gordon Gallup Jr. and student Dawn Hobbs studied the subject matter of the 174 songs that made the Billboard Top 10 in 2009. They analyzed three musical genres among the top-selling songs: R&B, country and pop.
The researchers at the University at Albany in New York found that R&B contained the most references to sex per song (an average of 16 sex-related phrases per song). The top three sexual themes in R&B songs were the singer's sex appeal, the singer's wealth as it relates to finding a partner, and descriptions of sex acts. A total of 19 song themes were examined.
The least-popular theme in R&B music was "courtship," while country music offered more songs about courtship than any other genre, the study said.
Music critic Ollison says men and women have objectified each other in modern R&B and whine "about not getting what they felt they deserved."
"It's a shame, because our desires don't change and we still want to be loved and open to someone, but the music we're sharing doesn't evoke it," Ollison says. "It's not about sharing. It's very narcissistic, sort of look at me."
"You don't need a band anymore"
That narcissism hasn't just seeped into the songwriting. It's infected the process of recording R&B love songs, as well.
During the classic soul era of the '60s, '70s and '80s, making records was a communal experience. It was a time of great bands. Think of the album covers from that era – they were crowded with musicians.
The ability to play well – and with others – was expected. But how many contemporary R&B artists can actually sing, write or play instruments?
Dunn, of Earth Wind & Fire, says he was playing professional engagements every day of the week by the time he was 15. There was only one prerequisite for being in a band.
"You had to play your butt off," he says.
"I got into music for one reason, and all the guys I knew did for the same reason. We wanted to be the best we could be. We didn't know you got paid. We were too young to be tripping on women. We didn't know what the bling-bling was."
What made the classic R&B love songs great wasn't just the singing or the lyrics. It was the music. The wicked groove the drummer and bassist unleash on Barry White's "Never Gonna' Give You Up," Dunn's jazzy keyboard riffs on "Reasons," the bittersweet saxophone accompaniment on Billy Paul's "Me and Mrs. Jones" – it all still sounds good.
That musical depth is missing from contemporary R&B love songs. Funding for music programs has been cut from many schools, so kids often don't grow up learning how to play instruments.
Any wannabe singer with a mediocre voice can now sit home in his or her underwear and eat Doritos while cutting a song on a computer and post it on the Internet the next day.
"You don't need a band to make music anymore," says Hines of SoulBounce, which compiled a list of the top 100 classic R&B love songs.
"A lot of producers just do everything by computer and knock that song out. Musicians have gotten checked out of the equation."
Why songs about love matter
So where do you go if you want to hear good contemporary R&B? Critics say to check out independent labels, neo-soul websites and Internet destinations like iTunes.
There you'll find singers like Jesse Boykins III, a 26-year-old with a supple, soulful voice that would've fit right in during the classic soul era.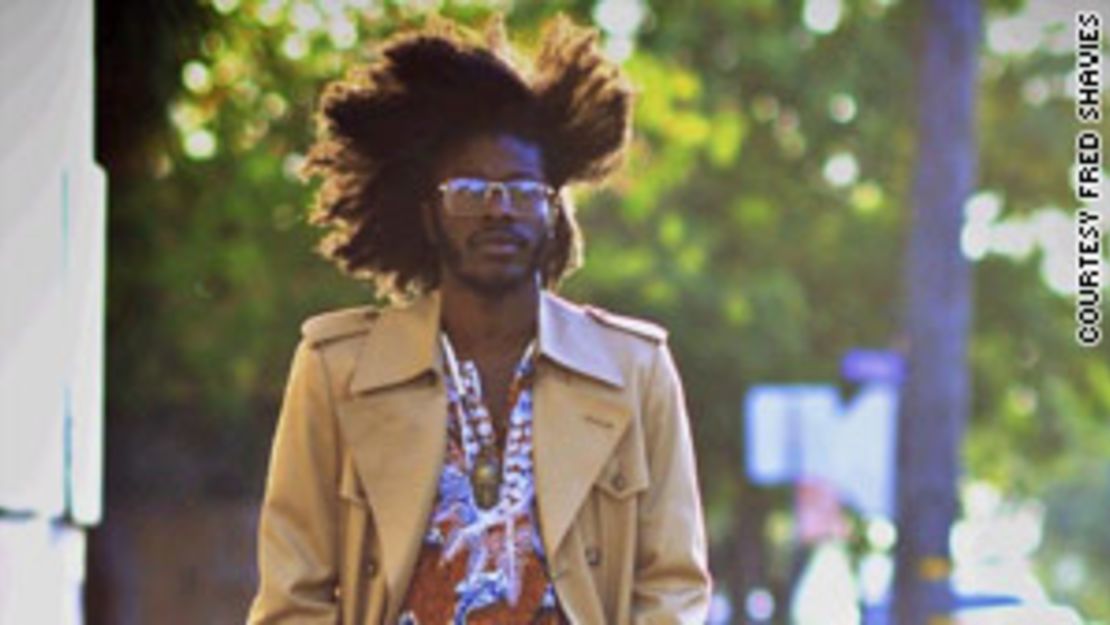 Boykins and a collection of other artists are trying to start a "new romantic" movement in R&B to revive the genre. He says he still listens to artists like Stevie Wonder and Marvin Gaye for inspiration.
"They taught me that it's OK to be vulnerable as an artist," he says.
Boykins is still trying to get consistent radio play and uses the Internet and live performances to spread his music. His songs are also posted on iTunes and YouTube.
"Love music is not gone, it's just harder to find," he says.
Others say the same thing. Toby Walker, creator of the soul music site Soulwalking, says many contemporary R&B artists can produce great love songs by changing the way they make music.
"These performers would hugely benefit by leaving the stilettos, makeup, mobile phones and management behind them, putting on a T-shirt and jeans, and retiring for a couple of months someplace with some real musicians, real instruments, and a recording studio," Walker says.
Some people may say it's not important if we stop singing about love, but I'm not so sure.
Black music isn't just for black folks; it's America's music. It's been that way for years. Black musicians who played the blues inspired rockers like Elvis Presley and the Rolling Stones; contemporary hip-hop artists have as many white fans as black listeners.
What happens when millions of young listeners – regardless of color – learn about intimacy from songs that reduce love to reaching "up in that dresser where them condoms is"?
And what happens to black people if we can't sing about love?
Whenever I see a black couple doting on their children in public, I want to throw a ticker-tape parade. I know so few blacks who are married. How do we build families and raise children if we can't even stay together?
Music was never just about entertainment in the black community. It was about hope. From the spirituals that slaves sang to survive brutal racism to civil rights anthems like "We Shall Overcome," love of God, self and one another was the message in much of our music.
It was a message that made a difference during a critical part of my life.
During my first year of college, I almost flunked out because I didn't believe anyone from my neighborhood could do well in school. I bought the notion that being smart was a "white thing."
But I remember driving over to my older brother's house one weekend to listen to Earth Wind & Fire. Donning my headphones, I listened to the band encourage me to "Keep My Head to the Sky" and tell me that I needed "Devotion" to "open all life's treasures."
I needed something more than songs, but they helped my self-confidence. I was proud to belong to a people who could create such exquisite, hopeful and exuberant music. Maybe, I thought, I could create something worthwhile myself one day.
I took that attitude into the classroom and it changed my life. I graduated with honors.
But I wonder where a new generation will go to hear those songs that talk about striving and love.
I wonder if they will even know enough about their past to ask.
Where is the love?