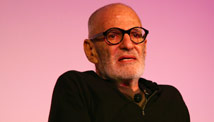 STORY HIGHLIGHTS
Larry Kramer says AIDS is a plague, but no authority has the guts to call it one
This plague of HIV/AIDS was intentionally allowed to happen, Kramer says
The people who are most affected by AIDS are hated by many, Kramer writes
Governments and politicians lie about the realities of HIV/AIDS, he says
Editor's note: Watch "Hope Survives: 30 Years of AIDS," an AC360° special, at 9pm ET Friday. Larry Kramer co-founded Gay Men's Health Crisis and founded ACT UP, an activist organization that has campaigned for treatments for HIV/AIDS. His play, "The Normal Heart," about the early years of AIDS and directed by Joel Grey, will be produced on Broadway by Daryl Roth and will star Joe Mantello; it will also be filmed next summer starring Mark Ruffalo and directed by Ryan Murphy. "The American People," his novel about the history of homosexuals in America, will be published by Farrar Straus and Giroux. Kramer, whose partner is David Webster, is HIV+ and the recipient of a liver transplant.
New York City (CNN) -- I want this article to break your heart. But it deals with a subject that has had a tough time of it in the break-everyone's-heart department. I'll bet that a number of you will be more angry at me than sympathetic by the time you finish reading it. If indeed you finish reading it.
From its very beginning, most people have not wanted to know the truths about AIDS. This is an indisputable fact that continues until this very minute. I have been on the front lines since Day 1, so I know what I'm talking about.
Here are 10 realities about AIDS, and I've learned them the hard way:
1. AIDS is a plague -- numerically, statistically and by any definition known to modern public health -- though no one in authority has the guts to call it one.
2. Too many people hate the people that AIDS most affects, gay people and people of color. I do not mean dislike, or feel uncomfortable with. I mean hate. Downright hate. Down and dirty hate.
I have watched almost everyone I once knew die.
--Larry Kramer
3. Likewise, both people who don't have sex the way they do (if they have it at all) and people who take drugs in order to feel better in a world that they find wretched are considered two highly expendable populations by the powerful forces that control this world.
4. AIDS was allowed to happen. It is a plague that need not have happened. It is a plague that could have been contained from the very beginning.
5. It is a plague that is not going to go away. It is only going to get worse.
6. There is no cure and the amount of money expended toward finding one is pathetically small, miniscule, puny, and totally indicative of a system and a government and a country and a world that does not want to end this plague.
There is no cure and the amount of money expended toward finding one is pathetically small.
--Larry Kramer
7. There is no incentive for pharmaceutical companies to find a cure since they are making billions selling, at highly inflated prices, the many anti-viral drugs that those infected must consume -- drugs that only keep us living but still infected just enough to continue to possibly still infect others.
8. Educational campaigns, indeed all attempts at prevention, have been too stupid, useless, lily-livered, and nicey-nicey to accomplish much of anything.
9. There is no one of any use really in charge of this plague, in America or anywhere else in the world -- and it is a worldwide plague by now -- and this lack of decent, responsible and humane leaders has been so since its beginning in 1981. They lie to us. I consider most of those who have been or are in charge as equal to murderers.
10. One out of every five men who have sex with men in America is now HIV-positive, and more than 50% of gay men do not know it. Doctors in Chelsea say the statistics for that New York neighborhood have jumped from one out of five to one out of four. At the rate things are going, almost all gay men in America could be HIV-positive, which a lot of people would really like to see happen.
These are appalling statistics, appalling statements, appalling facts, and yet no one responds to them when I raise them. Why should they? Too many people want too many other people dead, and it is fearful and as we continue to see over and over, often dangerous to confront them.
30 years of HIV -- Three men reflect
Governments and bureaucrats and presidents and politicians and the people who run this world lie to people. They tell us HIV is under control. They tell us case numbers are decreasing. They tell us that all is being done that can be done. They tell us HIV is too complicated to eradicate. They tell us gay people and people of color have made more progress than ever before. These are all lies.
We must not believe them. How could we when, in one place or another:
-- They also tell us we can't get legally married.
-- They also tell us that we cannot legally adopt children.
-- They also tell us religions will not recognize us.
-- They also tell us we can't serve our country yet.
-- They also tell us our real history cannot be taught in schools.
-- They also tell us that gay students cannot organize in schools.
-- They also tell us that people who murder us are not committing hate crimes.
-- They also tell us we cannot insure our partners.
-- They also tell us our partners are not legal.
-- They also tell us we cannot have equal opportunities.
-- They also tell us we can't kiss each other or hold each other's hands in public.
-- They also tell us that our Supreme Court doesn't want to know about any of this, doesn't want to make us free and equal, doesn't want to honor the Bill of Rights.
If you want to know why AIDS is a plague, I have just told you why.
I could add a thousand more "they also's." I could expound and expand and add so many facts and figures to the above they'd put you to sleep. I helped start the two major AIDS organizations in America. I have watched almost everyone I once knew die.
For some 30-plus years, I have been trying to tell the world where this plague came from and why, and I will continue to do so until I die, too.
You see, I simply can't get the memories and the ghosts of just about every friend I had out of my life. And since there is no doubt in my mind that this plague of HIV/AIDS that took them from me was and continues to be allowed to happen, I am duty bound to tell this hideous history as best and as fully as I can. It's the least I can do.
That is correct: This plague of HIV/AIDS was intentionally allowed to happen. It still is. Nothing has changed in the intentionality department. Hate has a way of hanging around forever and too often winning out in the end.
The opinions in this commentary are solely those of Larry Kramer.
Watch Anderson Cooper 360° weeknights 8pm ET. For the latest from AC360° click here.
FOLLOW THIS TOPIC